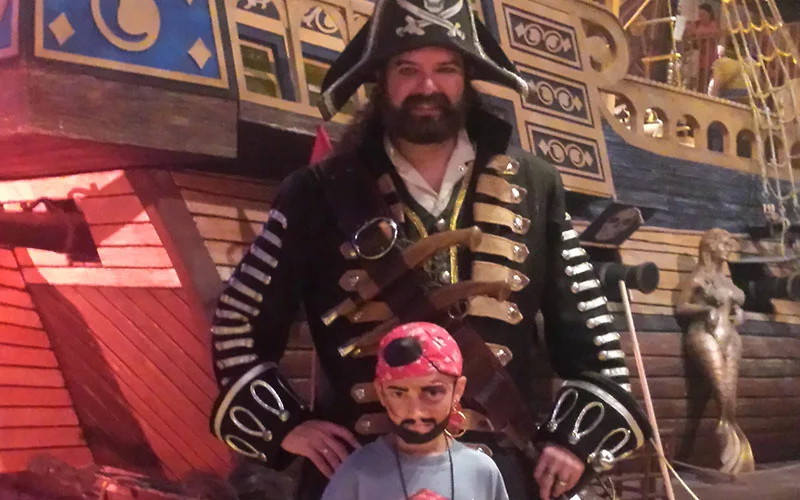 Buccaneer Blake and Captain Blackbeard - Myrtle Beach, SC
October 18, 2016
Buccaneer Blake's Pirates Voyage Summer Adventure gets a nod from Captain Blackbeard!
Buccaneer Blake's Pirates Voyage Summer Adventure has been an incredible journey. He traveled by land to Myrtle Beach, SC to join the brave Sapphire Crew. Ready to cheer them on, he got his pirate makeover in Pirates Village. He joined in with Pirate Mikey and Pirate Edward in an exciting sing-along and with sword in hand he faced Captain Blackbeard himself. Buccaneer Blake said,
"Coming to Pirates Voyage is my favorite thing to do in Myrtle Beach. Salty is my favorite and I can't wait to show my little brother Andrew around next year."
For this young lad, it has been the adventure of a lifetime… well that is until next year when his family prepares for their next Myrtle Beach getaway. Just as his mom made incredible family memories here as a child Buccaneer Blake will do the same.
See how Blake's adventure began when he wrote a restaurant review of Pirates Voyage for a class writing assignment.
Bon Voyage
Everyone at Pirates Voyage would like to wish Buccaneer Blake and his class a wonderful new school year. We look forward to seeing you again next summer!