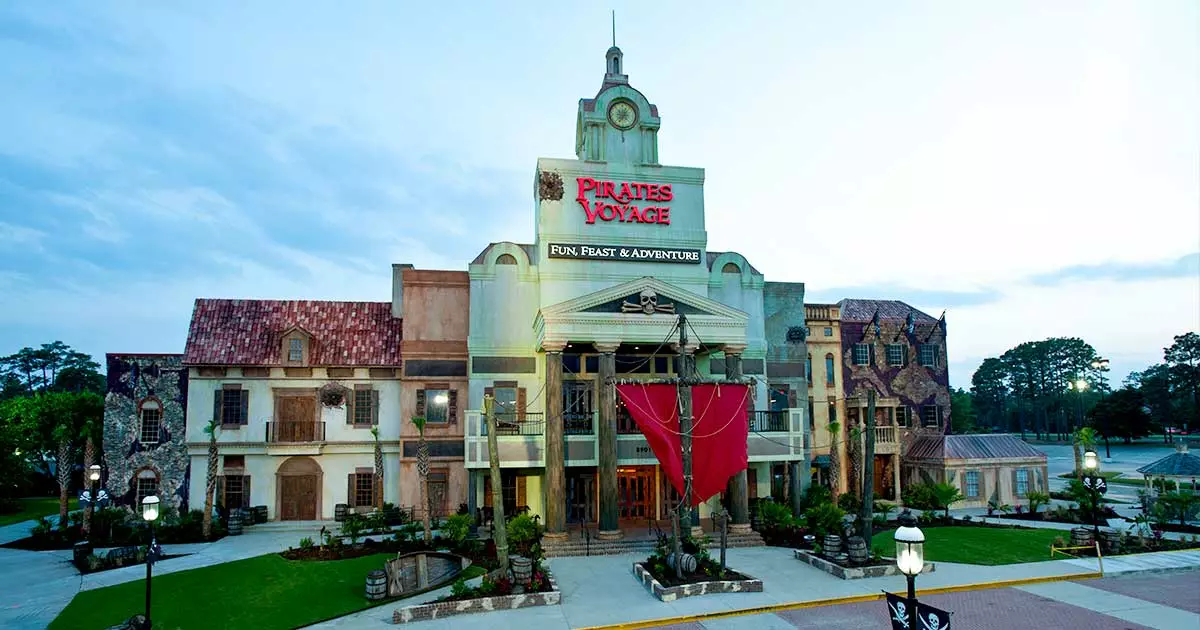 Blake's Pirates Voyage Summer Adventure – The Review
August 31, 2016
Second-grade writing assignment launches a summer adventure!
Meet Blake, the newest addition to the Pirates Voyage family. Blake may look like a regular 7-year-old, but he has a pirate spirit!
When Mrs. Corbett assigned her second-grade class a writing project, she was hoping to use the exercise to help her students craft persuasive writing pieces. She had no idea it would lead to an incredible adventure for one little boy.
The task, write a restaurant review of your favorite place to eat. For Blake, there was only one place he could think of, Pirates Voyage. First, he drew a fine likeness of the entrance complete with skull and crossbones and the Jolly Roger flying high. Then with his trusty pencil, he crafted a detailed paragraph about why he loves Pirates Voyage. He wrote,
"Dear Pirates Voyage, I love your restaurant it is so nice. Your food is amazing."
One might think the story ends there, but nay. Blake's caring teacher took her class's reviews and sent copies to each establishment they reviewed. She included a letter explaining the assignment. When it reached Pirates Voyage the crew was mighty pleased. And so, my friends, that's what started Blake's Pirates Voyage Summer Adventure.
Read Blake's full review and follow Pirates Voyage on Facebook as we share the next leg of Blake's Pirates Voyage Summer Adventure.
Next time, discover Blake's mom's reaction when she gets a call from the Crimson and Sapphire crews.