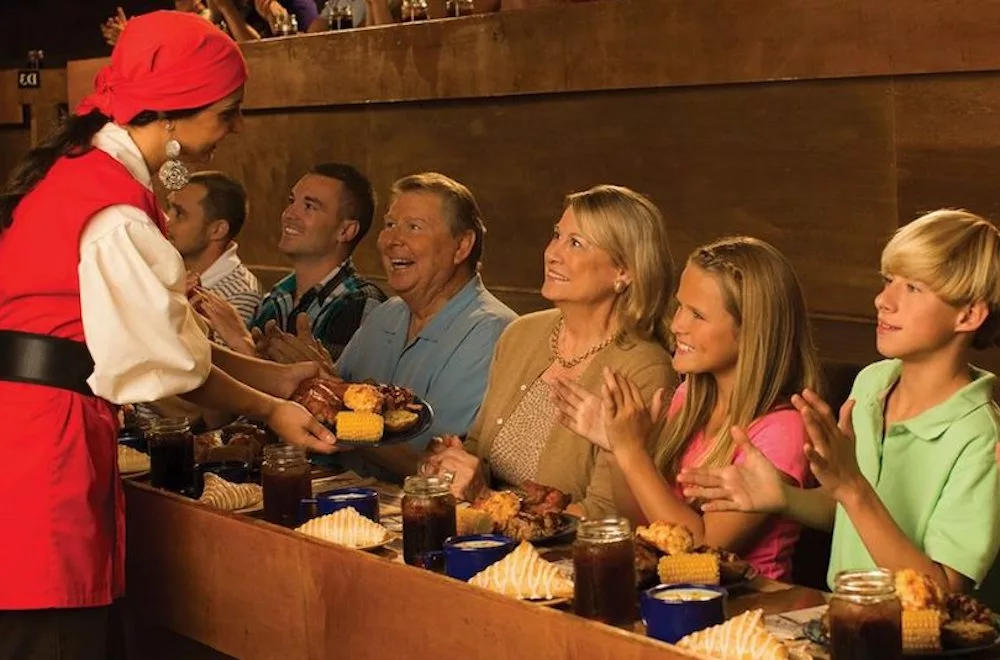 Why We Have One of the Best Pigeon Forge Dinner Shows for Kids
October 26, 2022
You want your family vacation to be a great time for everyone, but as a parent, you're probably looking for activities your children can enjoy! Look no further than Pirates Voyage, one of the best Pigeon Forge dinner shows for kids! At Pirates Voyage, we pride ourselves on providing a great time for all ages, but children in particular have fallen in love with our show for years! We hope you'll come visit us at Pirates Voyage, where fun, food and adventure await. Here's why we have one of the best Pigeon Forge dinner shows for kids:
1. Fun For All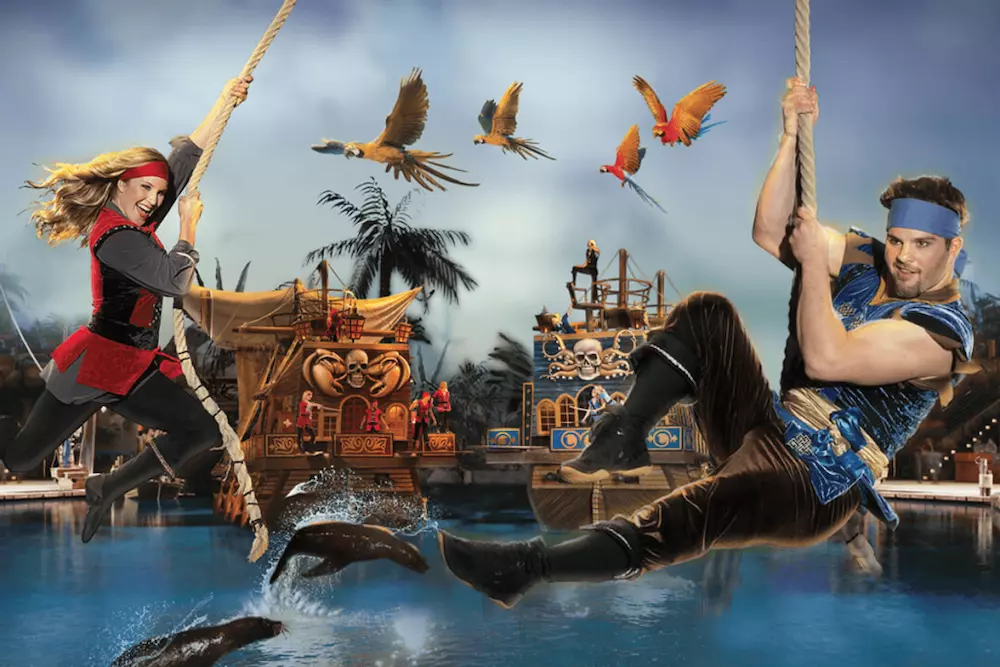 The pirate spirit is alive and well here in Pigeon Forge! Captain Blackbeard and his quartermaster, Calico Jack, take their Crimson and Sapphire crews into back-and-forth battles on land, on the ship deck, in choppy waters and even above pirate ships in an indoor hideaway lagoon! These brawny pirates, beautiful mermaids, tropical birds, dock-diving dogs and more grab the attention of children and bring them along for a ride full of adventure and excitement. Don't worry mom and dad, even parents love our show, plus the smiles on your children's faces from a night at Pirates Voyage is priceless!
2. A Feast For Growing Children
Can't keep your growing child from grabbing a snack from the pantry every hour? Your children are sure to get their fill with our delicious four-course feast! The crew is in the galley working hard to serve up a feast fit for a pirate. Vegetarian, vegan, gluten-free and dairy-free meals are available upon request, just make sure to let us know when you make your reservation. Our four-course feast includes:
Buccaneer Biscuit
Voyager Creamy Vegetable Soup
Cracklin' Pan-Fried Chicken
Sugar-Cured Ham
Corn on the Cob
Herb-Basted Potato
Walk the Plank Peach Turnover
Unlimited Coca-Cola, tea or coffee.
3. Interactive Nature of the Show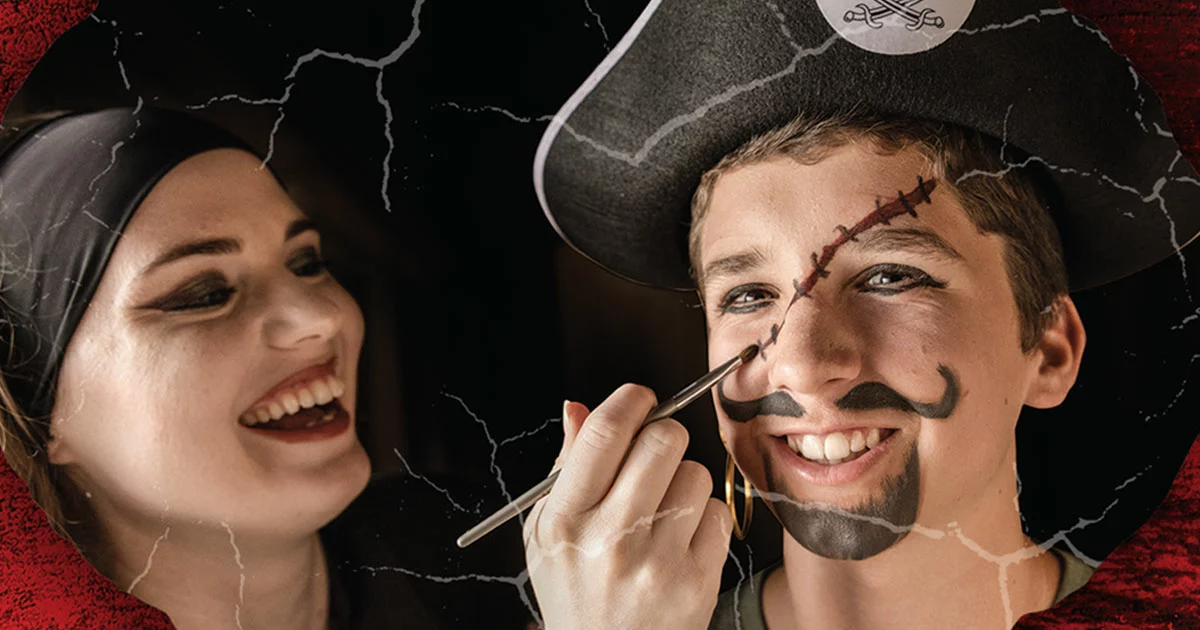 Children are eager to join in and become a part of our show! Arrive early to "Join the Crew!" where kids can receive pirate or mermaid makeovers! Makeup and other accessories turn your child into their favorite character from the show! Pirates Voyage also includes audience participation, so you can have a role in the show as well. Plus, cast members often give out high fives and fist bumps to children in the audience!
Are you and your kids ready for a trip to one of the best Pigeon Forge dinner shows?! Secure your tickets to Pirates Voyage and start planning your trip to the Smokies today!