Why You Should Visit Our Myrtle Beach Show Today
August 21, 2022
Do you have plans to visit Pirates Voyage Dinner & Show today? Well, you should! Our show is the best entertainment in Myrtle Beach. If you're looking for a great place to eat along with an exciting performance, then look no further than our popular dinner attraction. We're giving you the top reasons why you should visit our Myrtle Beach show today!
1. We have a great location.
When you're enjoying a Myrtle Beach vacation, you won't have far to go to get to our incredible attraction! Pirates Voyage Dinner & Show is just minutes from North Myrtle Beach, Surfside Beach, Garden City Beach, and Litchfield Beach. We're also conveniently located near some of the most popular hotels and attractions! When you're at Pirates Voyage, you're just 3 miles from the ocean, 5 miles from Broadway and the Beach, and 5 miles from Barefoot Landing. That means wherever you're at in Myrtle Beach today, you're not far from our show! It's easy to enjoy all the best that the area has to offer all in the same day.
2. We have an action-packed show.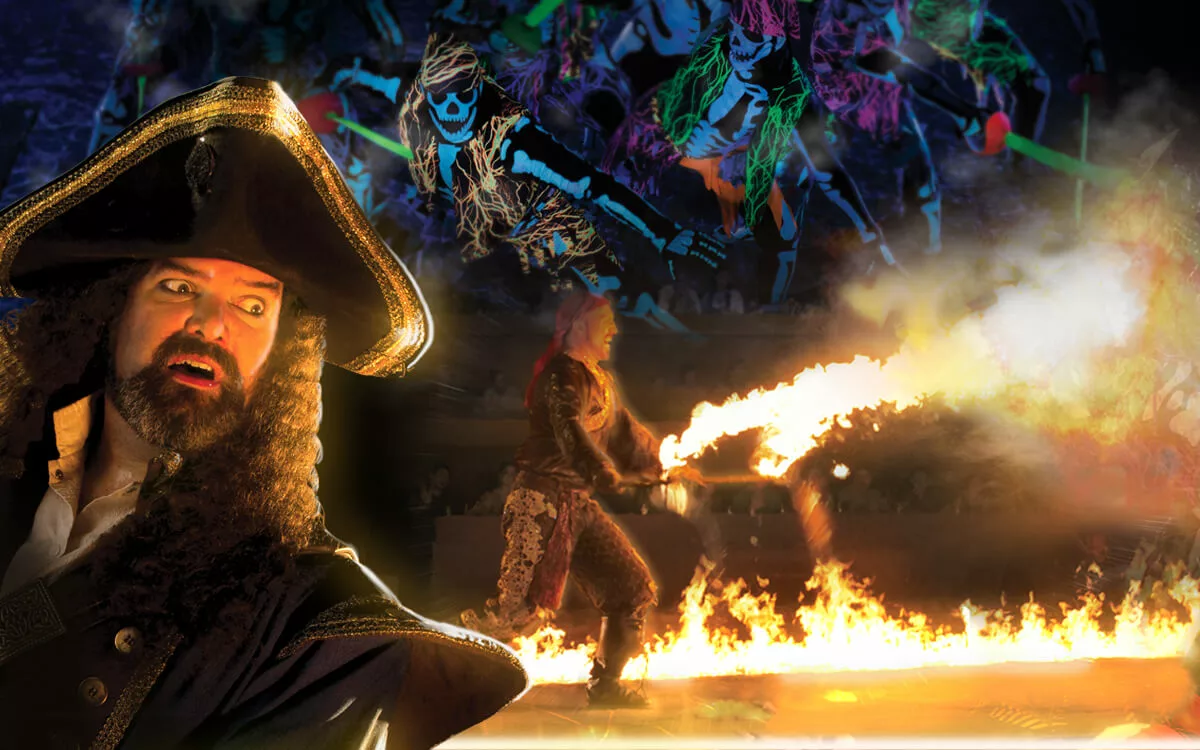 Another reason you should visit our Myrtle Beach show is because there won't be a dull moment from the beginning to the end. Pirates Voyage features Captain Blackbeard and his quartermaster, Calico Jack, along with their crews, as they battle for treasure. Watch sword fighting, cannons blazing, and more as the pirates battle on deck, on land, in the water, and in the air above their full-sized pirate ships. In addition to pirates, the excitement includes beautiful mermaids, tropical birds, sea lions, and even some dock-diving dogs! You'll get to experience incredible acrobatics and high-diving stunts that showcase our cast members' talent, as well as fun animal tricks.
3. We're fun for all occasions.
When you're on vacation, you want to find activities that everyone you're with can enjoy. Our Myrtle Beach show is the perfect option! Pirates Voyage Dinner & Show has something for everyone and is fun for all occasions. Whether you're planning a date night or a family outing, you'll love our show. Everyone from kids, to teens, to adults will have a great time at our show. Our mermaids perform impressive dives into the indoor hideaway lagoon, our pirates soar high above their ships in an epic battle, and our animals put a smile on your faces as they show off their skills. We're a top attraction for both special occasions and casual outings with your family members and friends.
4. We provide a delicious meal.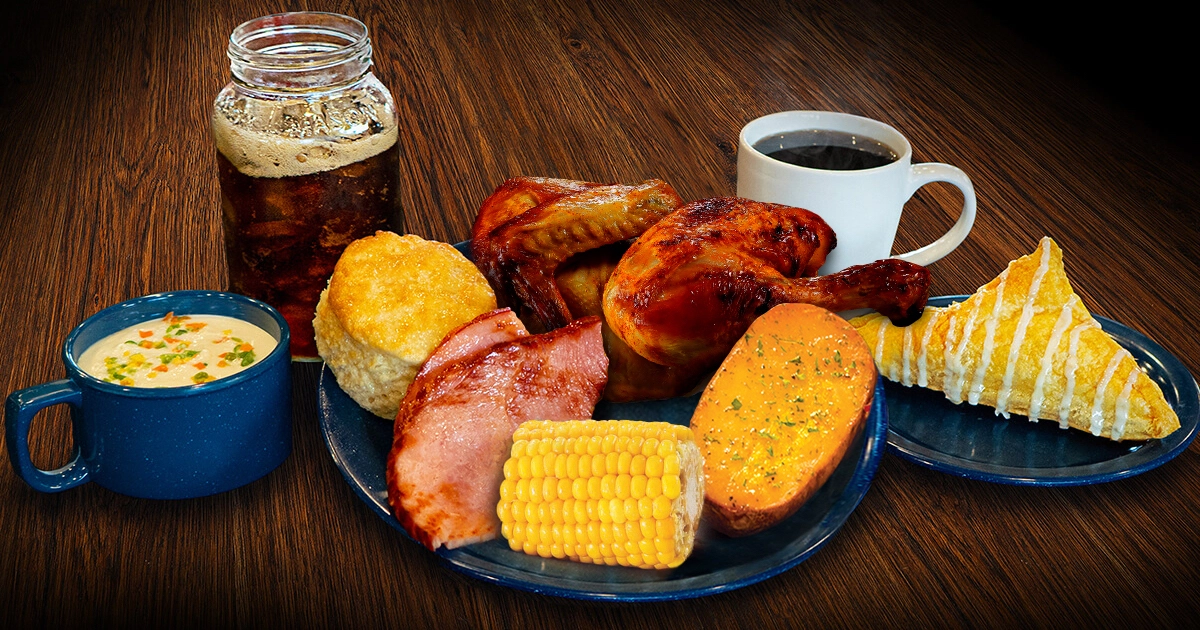 We haven't even gotten into the best part yet! The only thing that can make our show sound even better than it already is, is the four-course pirate feast we offer each guest. While you watch the action unfold, you'll be eating a dinner big enough to feed the hungriest of pirates. It includes Voyager Creamy Vegetable Soup, Buccaneer Bread, Half O' Roasted Cackler (Chicken), Swashbucklin' Sugar-Cured Ham, Cob O' Buttery Corn, Pirate Herb-Basted Potato, and Apple O' Me Eye Pie. We even have vegetarian, vegan, gluten-free, and dairy-free meals available upon request to accommodate all dietary needs and preferences.
Now are you convinced that you should visit Pirates Voyage Dinner & Show? Get your tickets to our Myrtle Beach show today!