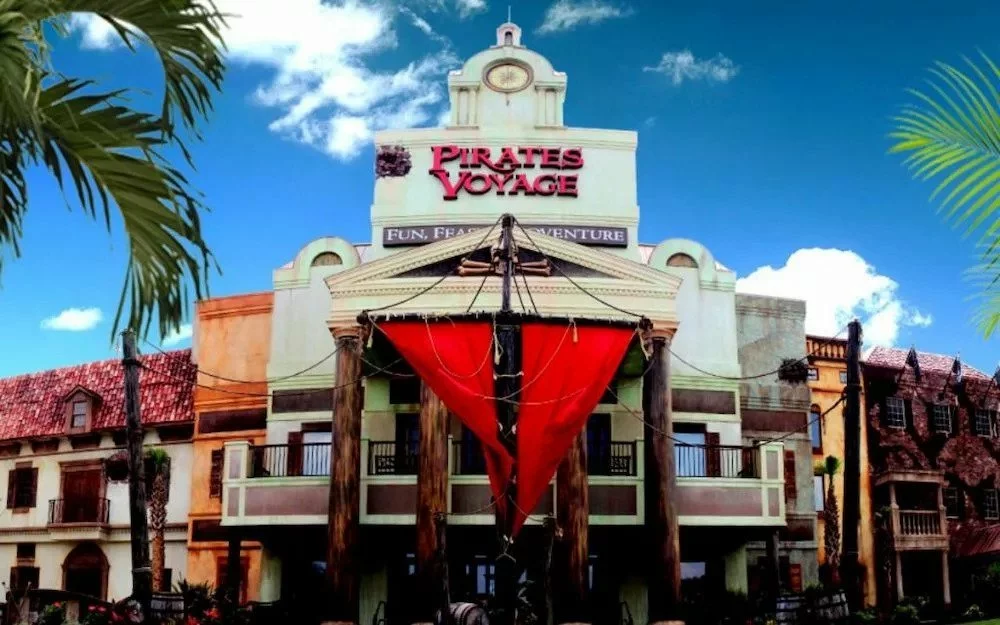 Why Pirates Voyage in Myrtle Beach Is a Great Value
May 18, 2023
We know that vacations can get expensive, so it's important to find attractions that offer the most bang for your buck. That's why you should visit Pirates Voyage in Myrtle Beach! Your ticket to our dinner show in Myrtle Beach gets you hours of fun and priceless memories. To help you learn more, we've made a list of the top things that make Pirates Voyage Dinner & Show a great value:
1. Dinner + Entertainment
The cost of restaurant bills can quickly add up, especially on top of the price of attraction tickets. When you visit Pirates Voyage in Myrtle Beach, you can enjoy both dinner and entertainment for the price of one ticket! We also help you avoid the hassle of having to decide on a place to eat that everyone can agree upon or an attraction that everyone wants to do because Pirates Voyage has something for everyone. You'll love not having to wait for a table at a restaurant or stand in line for different rides — you can enjoy a delicious dinner and an action-packed show all in one place.
2. Great for Groups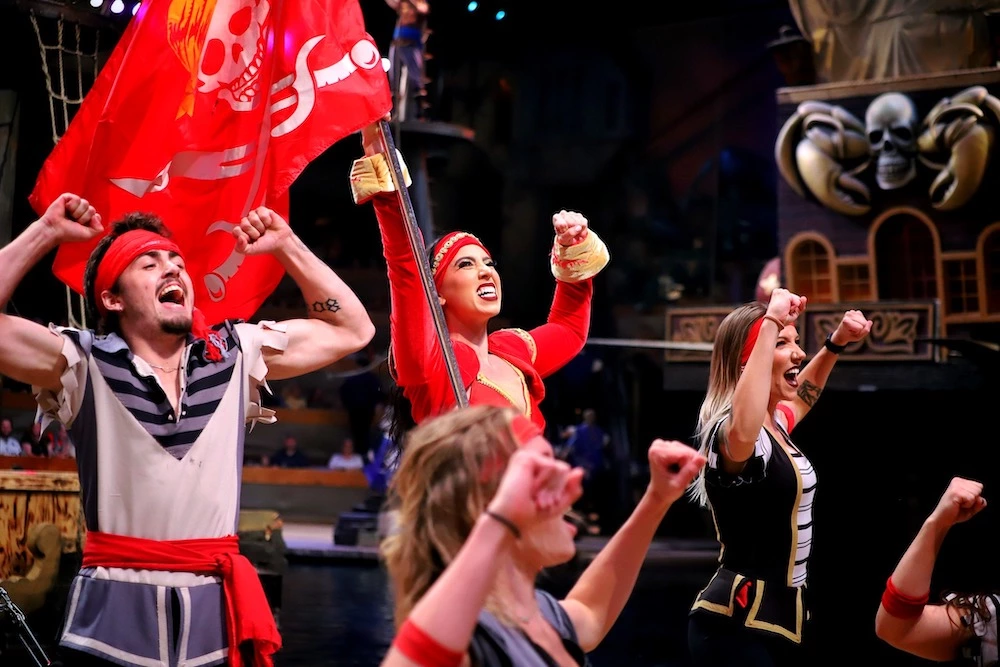 Another reason our Myrtle Beach dinner show is a great value is because we're the perfect attraction for groups! Not only can your group create memories together that will last a lifetime, but we also offer special group pricing. Crews of 20 people or more get a discount at Pirates Voyage! We know that it can be difficult to find somewhere that can accommodate everyone in your group, which is why we make it easy. Pirates Voyage can accommodate groups as large as 940 people, including family reunions, churches, bands, corporate outings, and meetings. We even have an upstairs area with its own bar and restrooms, and an outdoor balcony! If you're interested in bringing a group to Pirates Voyage, be sure to fill out our Groups Form for more information.
3. Hours of Fun
You can expect about 2 hours of fun and excitement at Pirates Voyage Dinner & Show! The action begins with our Join the Crew experience. Before the show, Captain Blackbeard is searching for his new recruits, and your family could be just what he's looking for. Transform into one of our cast members with our special pirate and mermaid makeovers. After you choose to be a swashbuckling pirate or a beautiful mermaid, sit back and let us work our magic! Our pirate makeovers include facial makeup, a bandana or pirate hat, an earring and an eye patch, and a sword and a flag. Our mermaid makeovers include facial makeup, a tiara, earrings, and a wand and a flag. After your transformations, take your seats in our indoor hideaway lagoon and get ready to devour our four-course feast of Voyager Creamy Vegetable Soup, Swashbucklin' Sugar-Cured Ham, and more as you watch our action-packed show. Our show lasts about 90 minutes. Afterward, be sure to stop by Pirates Treasure to shop for the perfect souvenir to bring back home with you.
Get Your Tickets to Pirates Voyage in Myrtle Beach
Now that you know what a great value Pirates Voyage is, we bet you can't wait to start planning your visit to our popular dinner attraction to enjoy everything we have to offer. Take a look at our show schedule for Pirates Voyage in Myrtle Beach, then get your tickets!