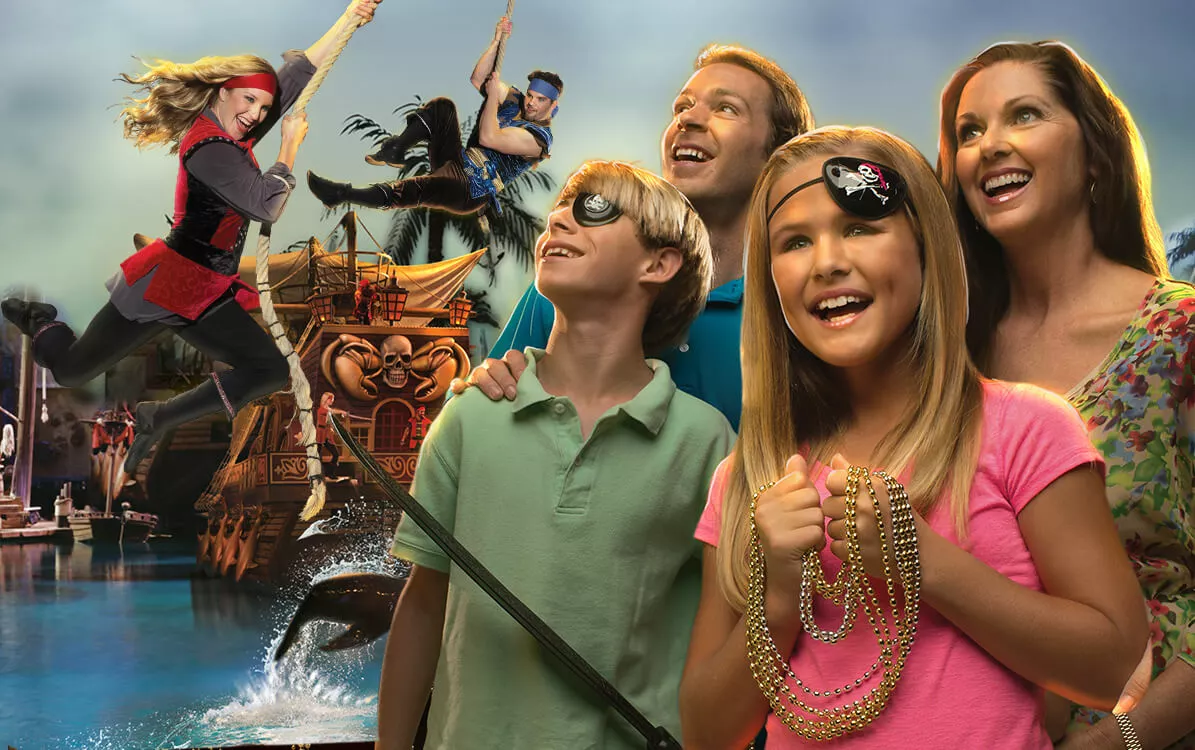 Why Do Kids Love Pirates Voyage Dinner & Show in Myrtle Beach?
July 14, 2022
When you're looking for some family-friendly fun in Myrtle Beach, you've found it at Pirates Voyage! Our dinner attraction is perfect for kids. We have plenty of food and plenty of adventure. Why do kids love Pirates Voyage Dinner & Show in Myrtle Beach so much? Here are 4 reasons:
1. Join the Crew Makeovers
Our Join the Crew pre-show experience gives kids the opportunity to feel like they're a part of all the action! We know kids love playing dress up, and at Pirates Voyage, they can dress up like the talented performers they'll see on stage. When they Join the Crew, they'll have the opportunity to transform into a swashbuckling pirate or a beautiful mermaid. Our pirate makeovers include facial makeup and accessories, like a bandana or pirate hat, earring and eye patch, and sword and flag. Our mermaid makeovers also include facial makeup and accessories, like a tiara, earrings, and a wand and flag. Kids love getting a makeover and then watching the real pirates and mermaids take the stage!
2. Action-Packed Show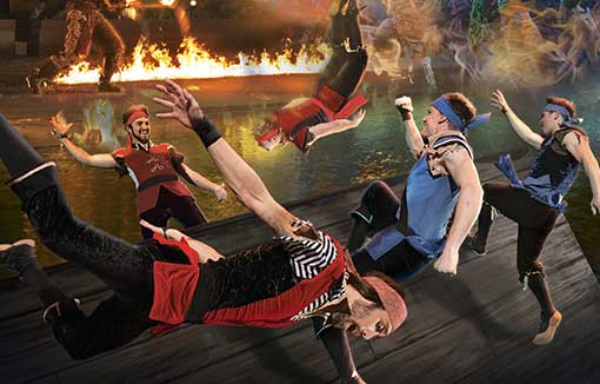 The kids will never be bored at Pirates Voyage Dinner & Show because it's non-stop action from the moment it begins, all the way through the end. The most famous pirate, Blackbeard, and his quartermaster, Calico Jack, lead the Crimson and Sapphire crews in an epic pirate battle on land, on deck, in water, and high above full-sized pirate ships in an indoor hideaway lagoon. Experience sword fighting, flame throwing, cannons blazing, and more. There'll be aerial stunts, acrobatics, and high diving! Pirates aren't the only ones participating in all the action, though! There are beautiful mermaids, tropical birds, and dock-diving dogs. Kids especially love Salty the Sea Lion! There is so much packed into the performance that your children's eyes will be glued to the show the entire time.
3. Food for the Pickiest of Eaters
We know it can be hard finding a meal that everyone in the family can agree upon, so that's why we have a pirate feast with items even the pickiest of eaters will love. Our menu includes Voyager Creamy Vegetable Soup, Buccaneer Bread, Half O' Roasted Cackler (Chicken), Swashbucklin' Sugar-Cured Ham, Cob O' Buttery Corn, Herb-Basted Potato, and Unlimited Coca-Cola, tea, or coffee. And we can't forget the kids' favorite part — dessert! They'll love our special Apple O' Me Eye Pie!
4. Pirates Treasure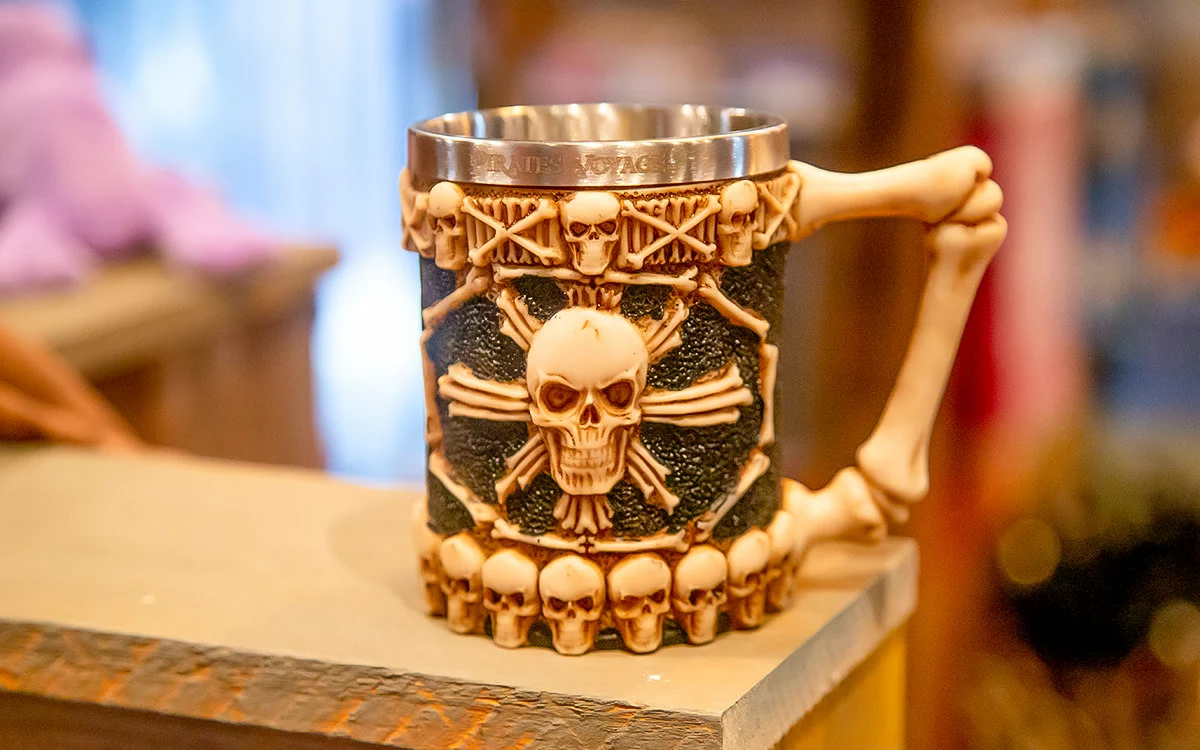 What do kids love more than treasure? Be sure to take them by Pirates Treasure, our gift shop, before you leave. Whether they pick out a playful sword to complete their pirate makeover or a stuffed animal to take back home, there are so many exciting treasures to choose from. Pirates Treasure has the best souvenir gifts, including handcrafted pirate ships, ceramic mermaids, drinkware, toys, t-shirts, and plenty of other items that kids love. You can also purchase a family photo from Pirates Voyage that you can frame and take home as a reminder of what a fun time you and the kids had at Pirates Voyage Dinner & Show in Myrtle Beach.
Plan a Visit
Are you ready to bring the kids to Pirates Voyage Dinner & Show in Myrtle Beach? Check out our show schedule and get your tickets today!