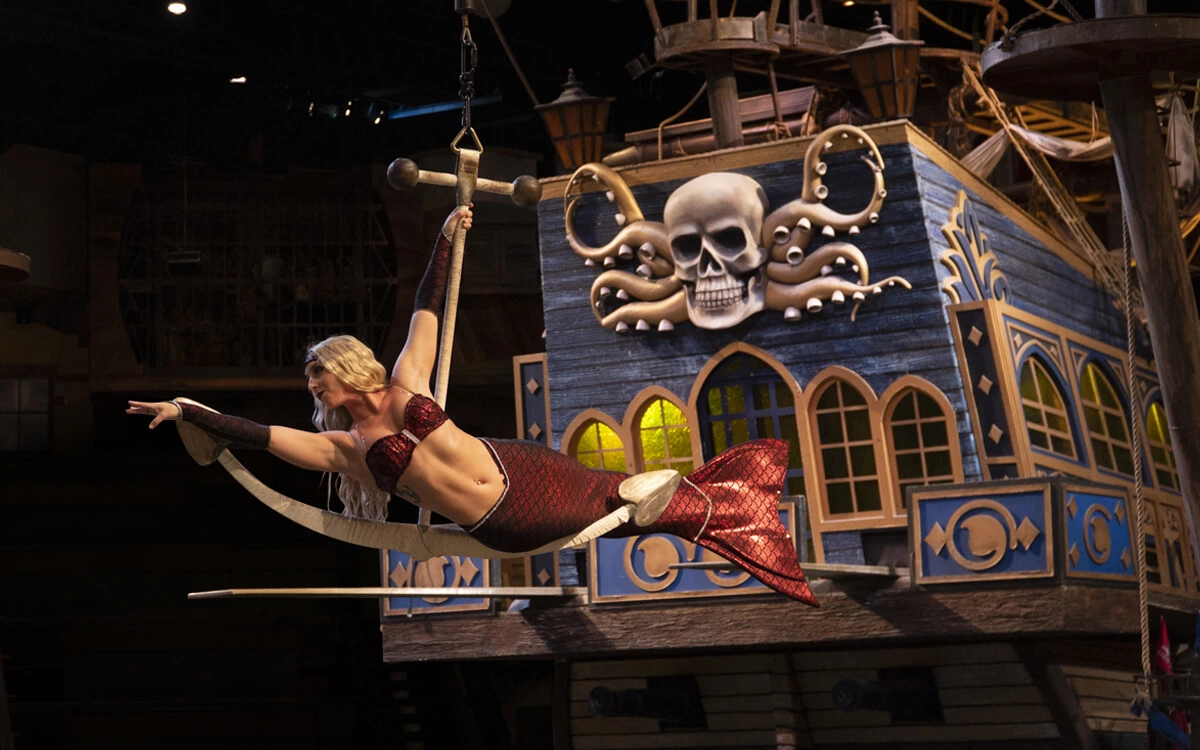 What to Expect at Our Dinner Theater in Pigeon Forge
August 8, 2022
When you're ready for an unforgettable evening in Pigeon Forge, head to Pirates Voyage Dinner & Show! At our dinner attraction, you'll experience fun, feast, and adventure.™ You can expect a delicious meal, an action-packed show, and an opportunity to get the perfect souvenirs! To help you learn more, we've put together a guide of what to expect at our dinner theater in Pigeon Forge.
1. Opportunity to Join the Crew
The excitement begins before our show even starts! We have the opportunity for kids (and adults, too!) to Join the Crew! Our Join the Crew experience features pirate and mermaid makeovers that will make you feel like you belong on stage with our performers. The makeovers include face painting and accessories, including pirate hats and tiaras, swords and wands, and more. Join the Crew is available for all guests ages 3 and up for an additional fee.
2. An Epic Pirate Battle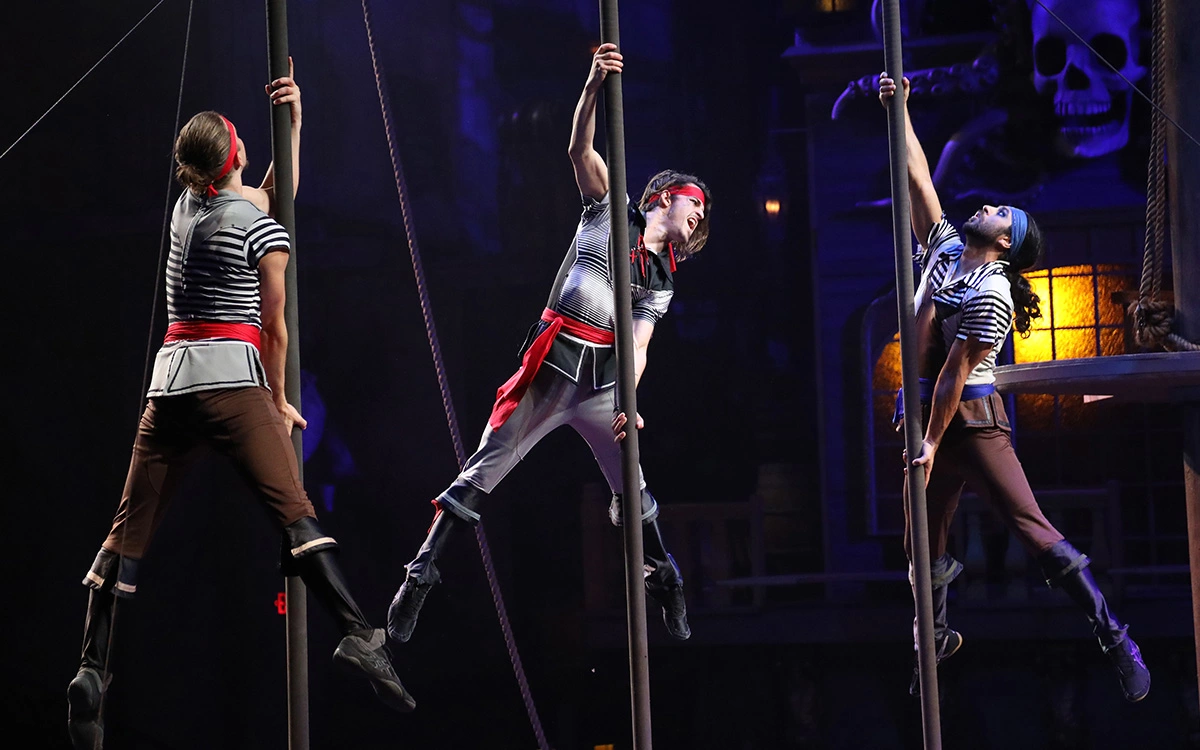 You definitely can expect to see an epic pirate battle when you visit our dinner theater in Pigeon Forge! Captain Blackbeard and his quartermaster, Calico Jack, lead the Crimson and Sapphire crews in a battle on land, on deck, in the water, and high above their full-sized pirate ships — all to be the first to get the treasure! You'll witness cannons blazing, sword fighting, and more.
3. Acrobatics & More Stunts
Our Pigeon Forge show is so much more than what you'd expect from your typical show. Our talented cast members perform stunning acrobatics and diving stunts that will have your eyes glued to the stage. There is even an incredible fire act that is sure to be one of your favorite parts of the show! The stunts, combined with our special effects, make for an evening you won't soon forget.
4. Animals
Our talented pirates and mermaids aren't the only ones who get in on all the action. We have animal performers as well! Our sea lions steal the show with their tricks, and our dock-diving dogs will have a smile on your faces the entire act. You'll also be mesmerized by our beautiful tropical birds!
5. A Pirate Feast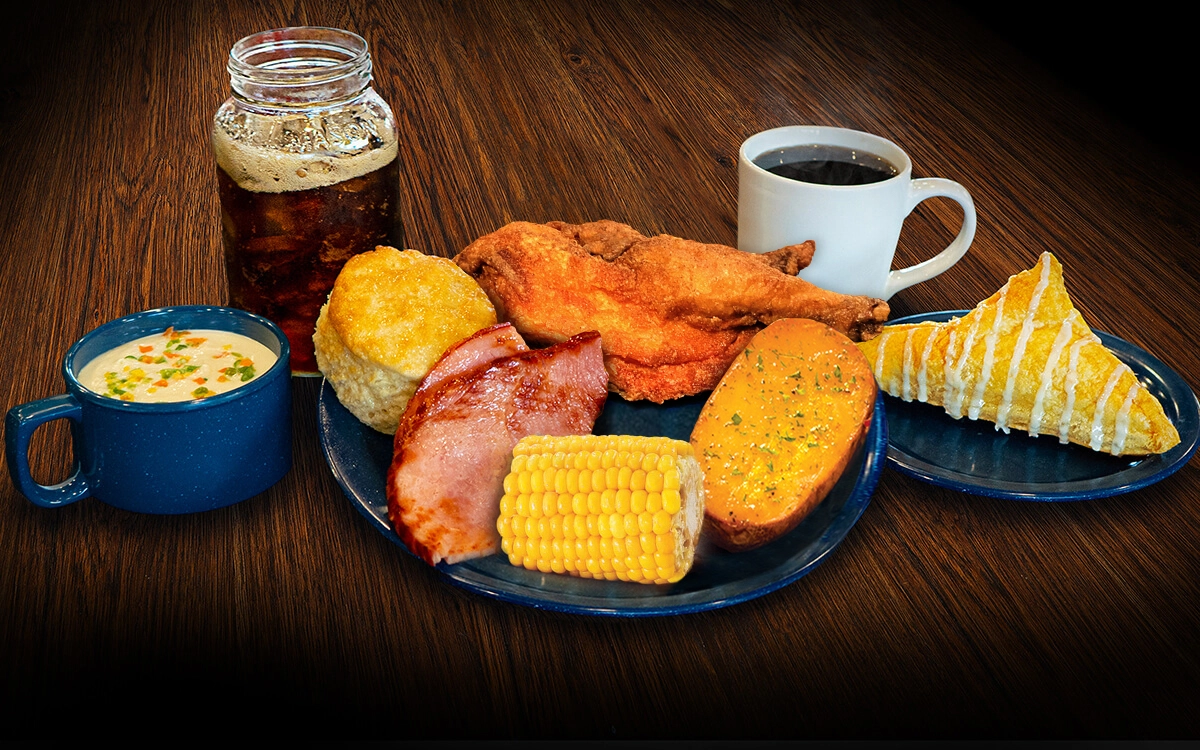 Of course, it wouldn't be a dinner theater without a delicious dinner! At Pirates Voyage, you can expect a hearty, four-course pirate feast that has enough food to fill even the hungriest of pirates. The menu includes a Buccaneer Biscuit, Voyager Creamy Vegetable Soup, Cracklin' Pan-Fried Chicken, Sugar-Cured Ham, Corn on the Cob, an Herb-Basted Potato, a Walk the Plank Peach Turnover, and unlimited Coca-Cola, tea or coffee. We also have vegetarian, vegan, gluten-free, and dairy-free meals available upon request.
6. Souvenirs
Our dinner attraction is home to Pirates Treasure — your one-stop shop for the perfect souvenir. In our gift shop, you'll find pirate and mermaid accessories and props to complete your Join the Crew makeovers, drinkware, handcrafted pirate ships, meticulously sculpted mermaids, and more. You'll even be able to purchase your souvenir photo to take home with you!
Now that you know what to expect at our dinner theater in Pigeon Forge, we bet you can't wait to visit! Take a look at our show schedule and choose the showtime that works best for you!