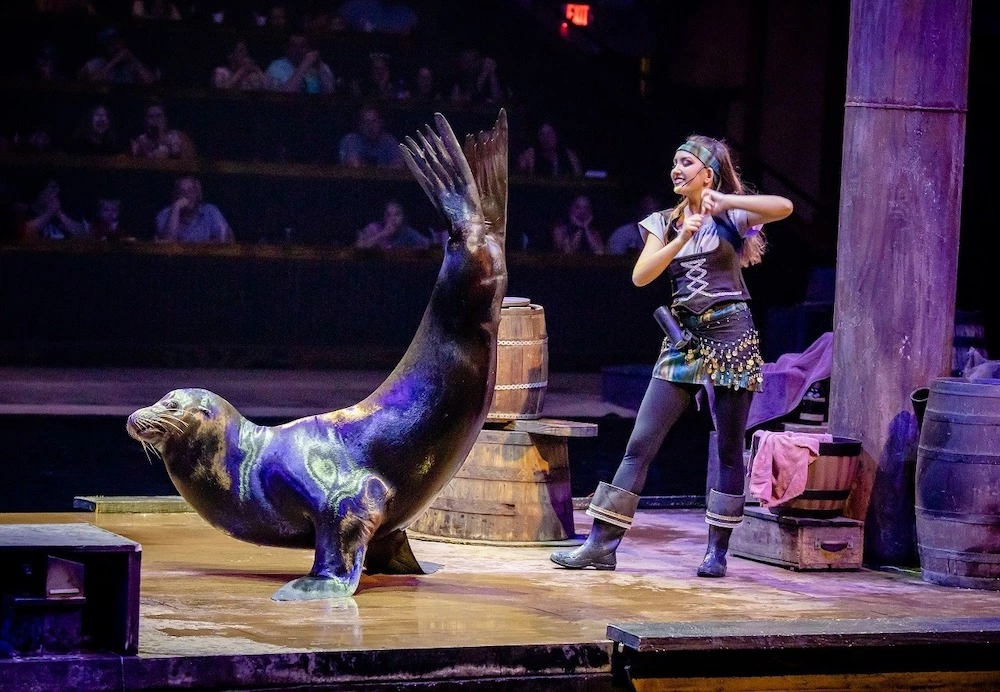 What Makes Pirates Voyage in Myrtle Beach Special?
June 20, 2023
You can't leave Myrtle Beach without enjoying some pirate fun, and there's no better place to experience it than Pirates Voyage Dinner & Show! Our dinner show in Myrtle Beach is the most fun place to eat for visitors of all ages. Whether you're visiting with your sweetheart, your family, or a big group, you'll love everything that Pirates Voyage has to offer! What makes our show stand out? Here are the top 3 things that make Pirates Voyage in Myrtle Beach special:
1. Variety of Entertainment
We're so much more than your average pirate attraction in Myrtle Beach. Our action-packed show features a variety of entertainment. Captain Blackbeard and his quartermaster, Calico Jack, lead the Crimson and Sapphire crews in a battle on land, on deck, in water, and in the air high above their full-sized pirate ships! During the epic pirate battle, you'll witness acrobatics, sword fighting, and cannons blazing — there are thrills around every corner. The battle isn't the only excitement you'll see in our show, however. You'll witness beautiful mermaids performing aerial stunts high above Buccaneer Bay before diving back in the lagoon. You'll also get to see tropical birds, daring dogs, and a salty sea lion! Singing, dancing, and romance are also incorporated throughout this high seas adventure. There's never a dull moment during our Myrtle Beach dinner show!
2. One-of-a-Kind Dinner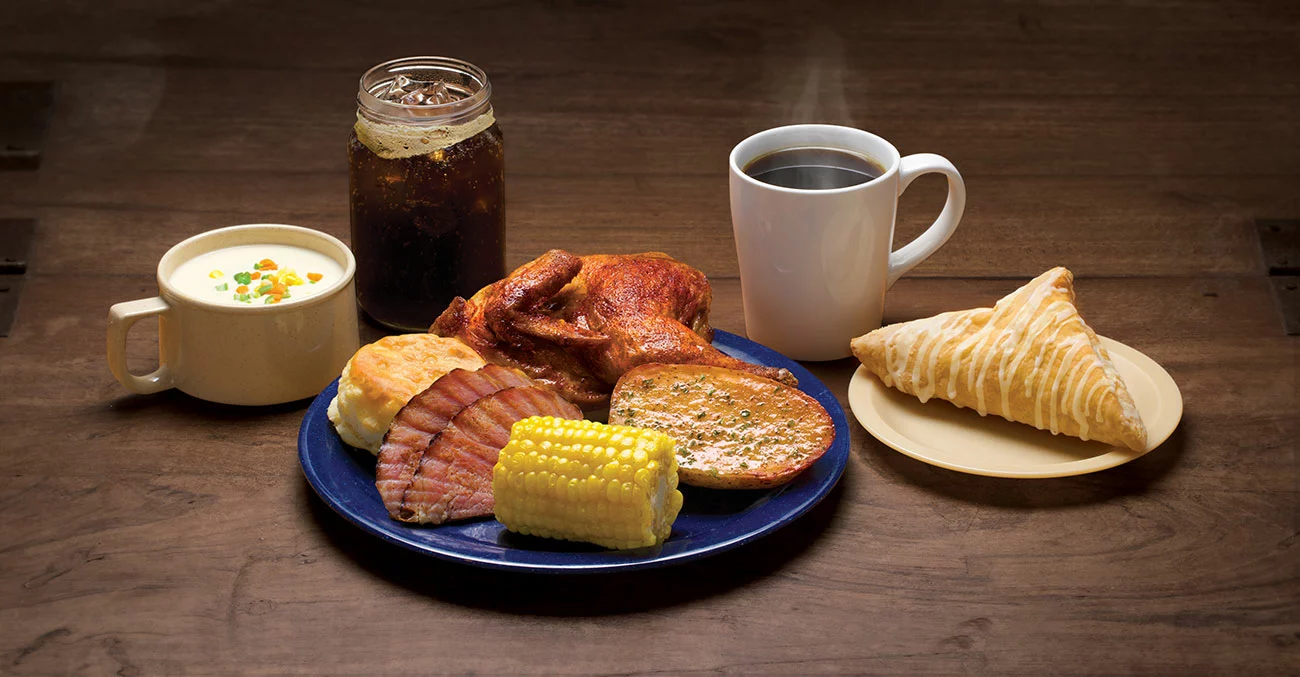 Dinner at Pirates Voyage in Myrtle Beach is anything but average! You can expect a hearty pirate feast that's made to satisfy the hungriest of pirates and landlubbers. Our four-course dinner begins with our famous Voyager Creamy Vegetable Soup. This signature soup was loved so much by our guests that we started selling our soup mix in our gift shop and online so it can be made at home! The rest of the dinner includes Buccaneer Bread, Half O' Roasted Cackler (Chicken), Swashbucklin' Sugar-Cured Ham, Cob O' Buttery Corn, an Herb-Basted Potato Wedge, and Apple O' Me Eye Pie for dessert. Plus, you'll be served unlimited Coca-Cola®, tea, or coffee!
If you have dietary restrictions or preferences, don't worry. We want everyone to be able to enjoy the dinner portion of our show, which is why we offer gluten-free, vegetarian, vegan, and dairy-free meals available upon request. No one will go hungry at Pirates Voyage Dinner & Show!
3. Join the Crew Experience
We don't want our performers to be the only ones who get to have some pirate fun! Before the show, we provide guests with the opportunity to "Join the Crew!" If you want to feel like a part of the show, you can choose to be transformed into a swashbuckling pirate or a beautiful mermaid. Our pirate makeovers include facial makeup, a bandana or pirate hat, an earring and eye patch, and a sword and flag. Our mermaid makeovers include facial makeup, a tiara, earrings, and a wand and flag. You'll feel just like one of our performers! Our Join the Crew experience is available for all ages for an additional fee.
Visit Pirates Voyage in Myrtle Beach
Now that you know what makes Pirates Voyage Dinner & Show special, it's time to start planning your visit! We know you're going to have a great time at Pirates Voyage in Myrtle Beach. Take a look at our show schedule and get your tickets today!