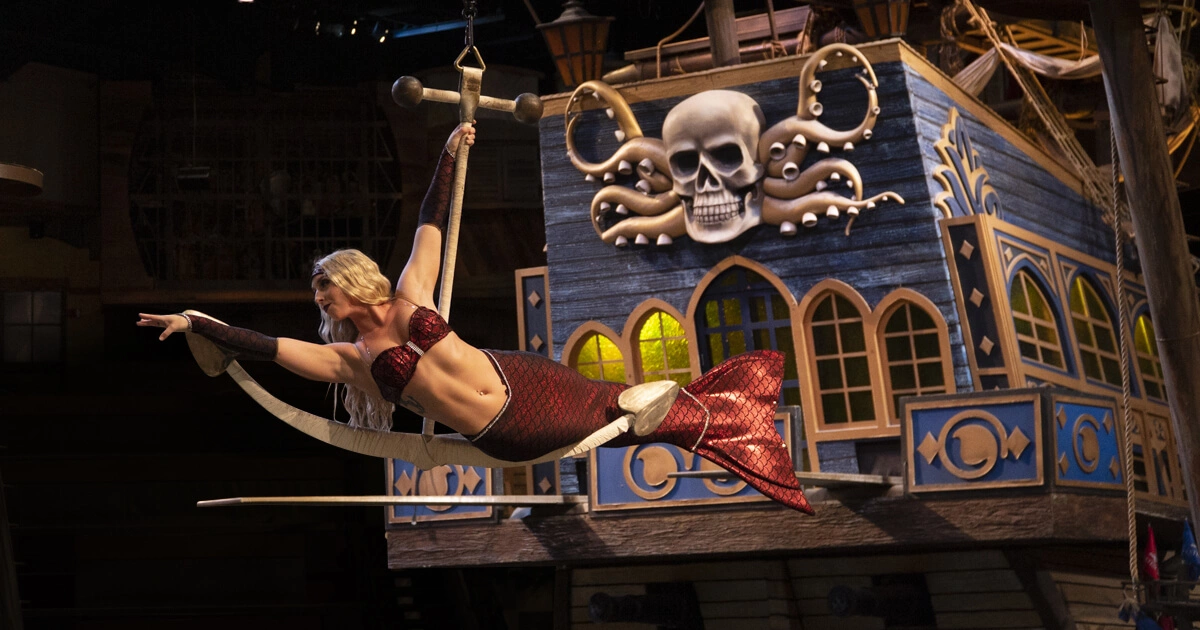 Here's What Guests Love About Our Myrtle Beach Dinner Show
October 11, 2022
Of all the miles of beautiful beaches and wonderful attractions, one activity has become a fan-favorite of Myrtle Beach vacationers – our Myrtle Beach dinner show, Pirates Voyage! Pirates have made their way to shore after a long expedition across the Atlantic Ocean and they're ready to celebrate the pirate spirit with a night full of fun and adventure for all! Instead of us telling you about how great the show is, we read through our guest reviews and have chosen to highlight some things they love the most about visiting us! Take a look at what guests love about our Myrtle Beach dinner show:
The Greatest Show in Myrtle Beach!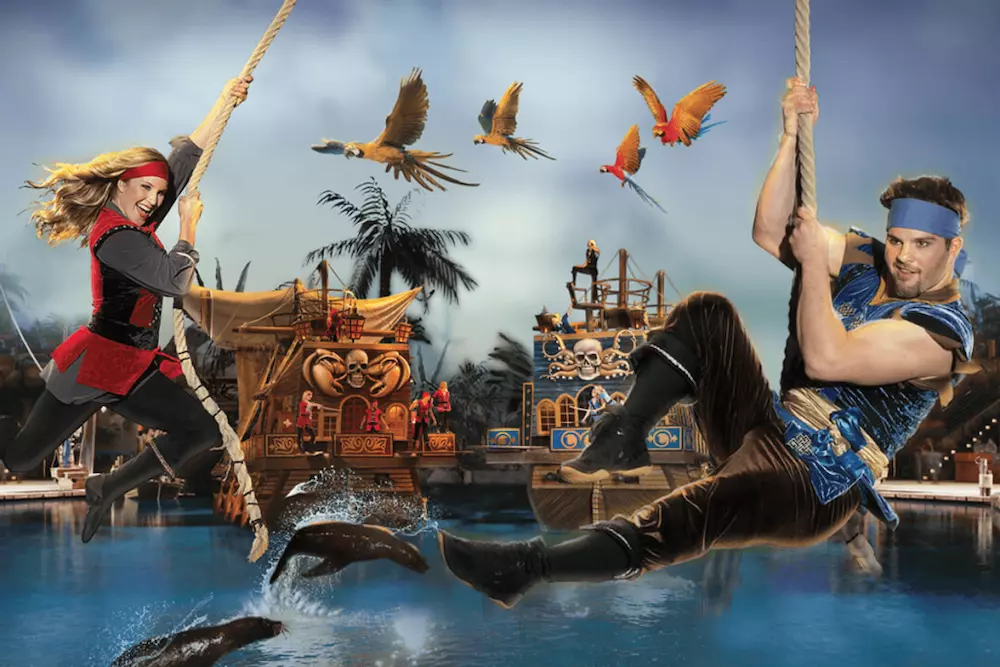 We've read in many of our reviews that Pirates Voyage Dinner & Show is the best show in Myrtle Beach — and we can't say we'd argue with that! When you join us at our Myrtle Beach dinner show, you'll be blown away by the constant entertainment that seems to produce nothing but permanent smiles! Captain Blackbeard and his quartermaster, Calico Jack, guide their Crimson and Sapphire crews in epic pirate battles that take place on land, in water, on deck, and even high above ships in an indoor hideaway lagoon! Highly skilled performers and animals join the show and perform all types of compelling tricks. Even mermaids join in on the fun and captivate the audience with their tricks!
A Delicious Pirate Feast!
Yes, our show is incredible, but just as good is the food! Our show includes a delicious four-course feast of hearty foods for each member of your group. We offer vegetarian, vegan, dairy-free and gluten-free meal options upon request. Our four-course menu includes Voyager Creamy Vegetable Soup, Buccaneer Bread, Half O' Roasted Cackler (Chicken), Swashbucklin' Sugar-Cured Ham, Cob O' Buttery Corn, Herb-Basted Potato Wedge, Apple O' Me Eye Pie and unlimited Coca-Cola, tea, or coffee. We're also happy to note that we've seen so many great reviews for our hard-working servers who make sure each guest enjoys their meal and has a great time!
One special time of the year here at Pirates Voyage is Christmas, when our crew produces our annual Christmas show each November and December to remind visitors of the reason for the season! This holiday show can only be seen at our Myrtle Beach location. Guests who've visited during this time of year always mention how incredible our holiday production is. Our retelling of the Charles Dickens' classic "A Christmas Carol" comes with a swashbuckling spin that our patrons particularly enjoy. Watch as the Crimson and Emerald crews battle for Christmas treasure, and giant Christmas toys come to life to perform amazing acrobatics! Our Christmas show also includes a beautiful live nativity scene that often resonates with our guests. Families love getting into the holiday spirit at Pirates Voyage Dinner & Show.
Have our previous guests convinced you to stop by our Myrtle Beach dinner show? We sure hope so! Grab your tickets to Pirates Voyage and start planning your beach getaway today!