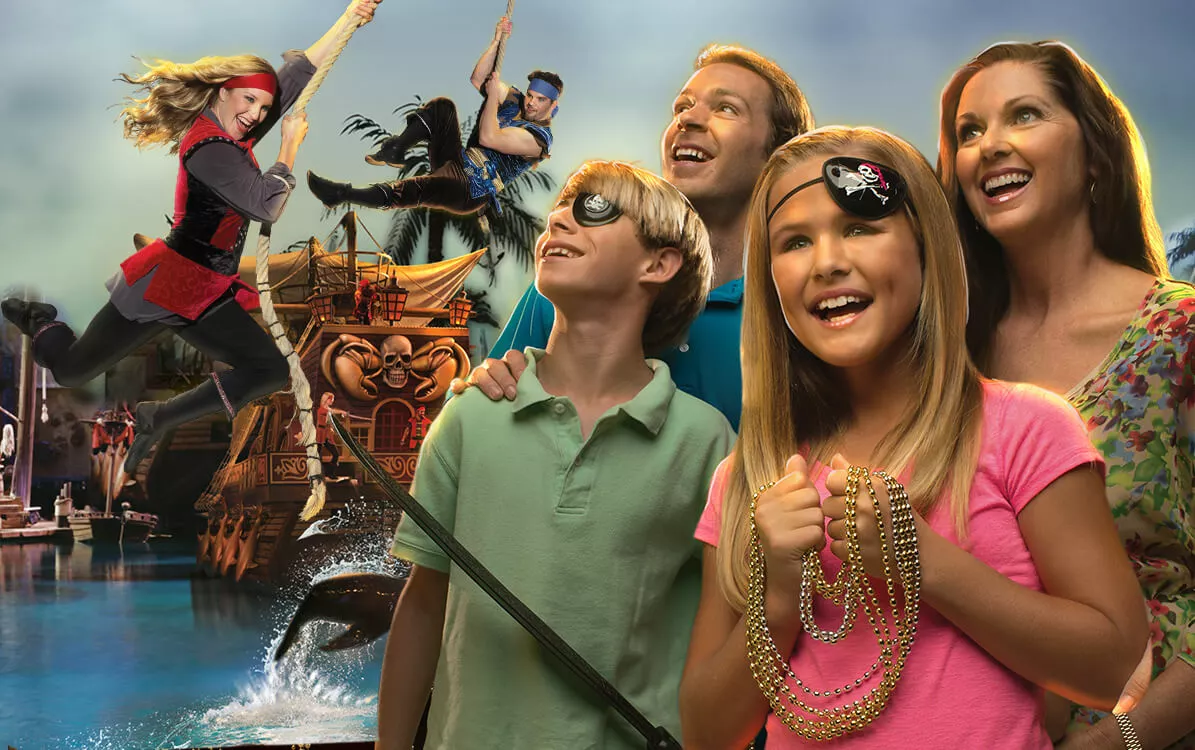 Here's What Guests Love About Our Dinner Show in Pigeon Forge
October 18, 2022
Ahoy, Mateys! Pirates Voyage invites you to follow along as Captain Blackbeard and his quartermaster, Calico Jack, guide their Crimson and Sapphire crews through battles on land, on deck, in the water and even high above a ship in a 15-foot indoor hideaway lagoon! The most beautiful mermaids, tropical birds, dock-diving dogs and a "salty" sea lion wow our crowds with their talents and stunts! We love reading our guest reviews, and now we're highlighting some things we see mentioned the most often so you can learn the best things about our show from our guests themselves! Here's what guests love about our dinner show in Pigeon Forge:
Great Show for Kids!
So, you're looking for entertainment that your kids can enjoy on your Smoky Mountain vacation? Well, you've found it at Pirates Voyage! One thing we see mentioned in many of our reviews is how much guests love the kid-friendly nature of our dinner show in Pigeon Forge. It keeps the attention of children while putting smiles on the parents' faces! Parents often find they enjoy the show just as much as their children — I mean how couldn't you after seeing the kids light up?! You don't have to have kids to enjoy an evening at Pirates Voyage Dinner & Show, though! Our action-packed show is fun for all ages and will have everyone's eyes glued to the stage the entire time.
Our Join the Crew Experience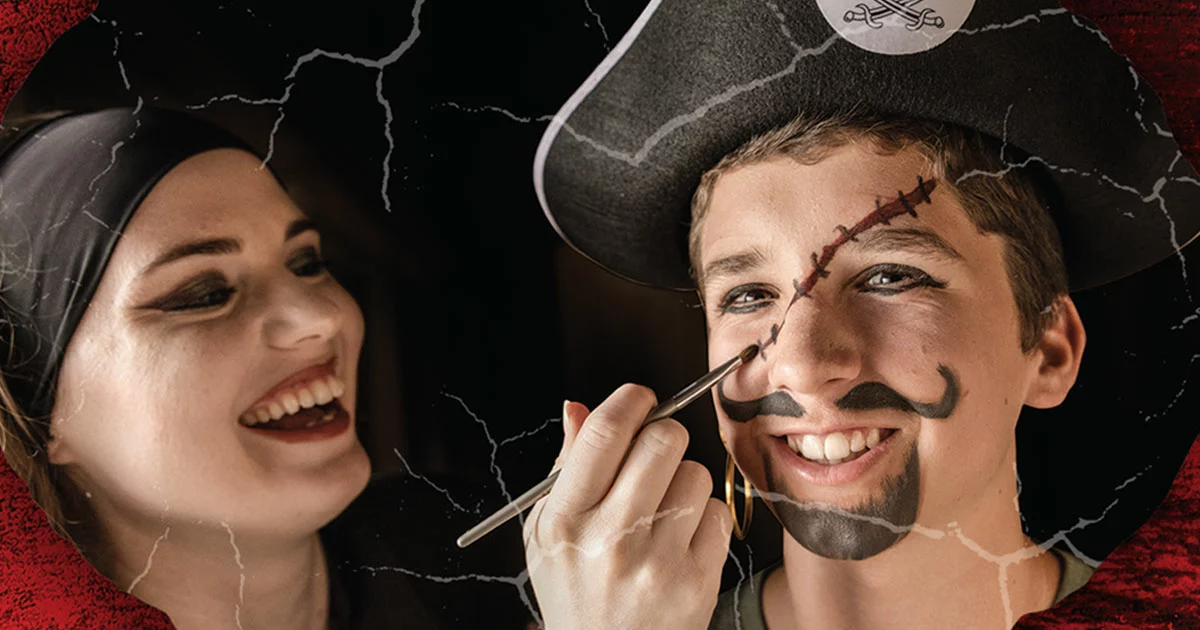 One of the best parts of the entire experience at our dinner show in Pigeon Forge takes place before the show begins! We recommend arriving early, especially if you have kids, to "Join the Crew!" For an additional fee, our young guests can receive pirate and mermaid makeovers with the help of makeup, props and more! Your children will feel as if they're a part of the show as they get to emulate their favorite characters. Mermaid makeovers feature facial makeup, a tiara, earrings, a wand, and a flag, and pirate makeovers include facial makeup, a bandana or pirate hat, an earring and eye patch, a sword, and a flag. Guests love telling us how much their little ones enjoyed looking like the performers they saw on stage!
Our Pirate Feast
Not only are you treated to an entertaining show, you'll receive a mouth-watering four-course feast at Pirates Voyage! This dinner will have you feeling like you yourselves are on a pirate ship! We offer vegetarian, vegan, gluten-free and dairy-free meals upon request. Our main feast includes a Buccaneer Biscuit, Voyager Creamy Vegetable Soup, Cracklin' Pan-Fried Chicken, Sugar-Cured Ham, Corn on the Cob, a Herb-basted Potato, a Walk the Plank Peach Turnover and unlimited Coca-Cola, tea, or coffee. Guests rave about how tasty our meal is in their reviews, and they love being able to eat while they watch the action unfold!
Now that you've heard what our previous visitors love at our dinner show in Pigeon Forge, we hope you're ready to experience it for yourselves! Grab your tickets to Pirates Voyage and start planning your trip to the Smoky Mountains today!