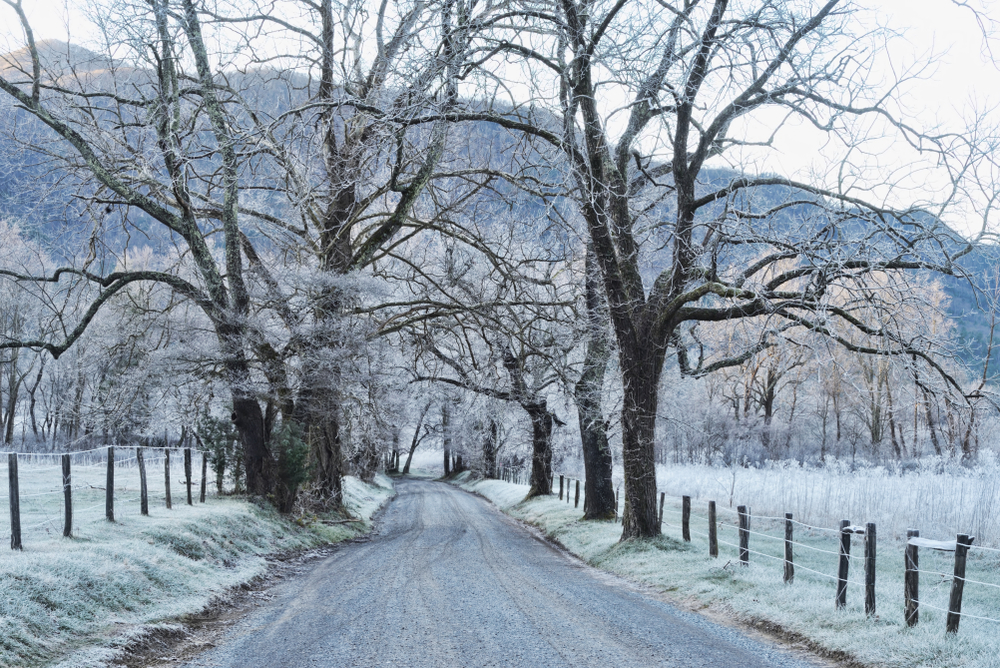 3 Tips for Visiting Pigeon Forge in the Winter
January 27, 2023
Just because the weather gets colder and the popular holiday season in the Smokies ends, doesn't mean you can't still enjoy a fun-filled trip in Pigeon Forge! Winter is a more peaceful time in the area, with fewer crowds and less traffic. If you're hoping for a relaxing vacation, winter is one of the best times to visit! To help guarantee you have a great trip, we've made a list of 3 tips for visiting Pigeon Forge in the winter.
1. Explore the Peacefulness of the Smokies
One thing you don't want to miss out on when you visit Pigeon Forge in the winter is exploring the peacefulness of the Smokies. The Great Smoky Mountains National Park is the most visited national park in the country, and for good reason. Although there isn't technically an "off season" in the area, winter is the best time to explore the Smoky Mountains if you're hoping to enjoy some peace and quiet. The trails and roads throughout the park aren't as heavily trafficked, and you'll have the opportunity to see snow-covered mountaintops, frozen waterfalls, and even some wildlife! You'll love being able to explore the area without as many people around. We recommend taking the drive from Pigeon Forge to Cades Cove, where you can enjoy Smoky Mountain scenery from the comfort and warmth of your car. Cades Cove has an 11-mile loop road and offers wildlife viewing opportunities, gorgeous scenery, and historic structures
2. Plan Ahead to See Our Show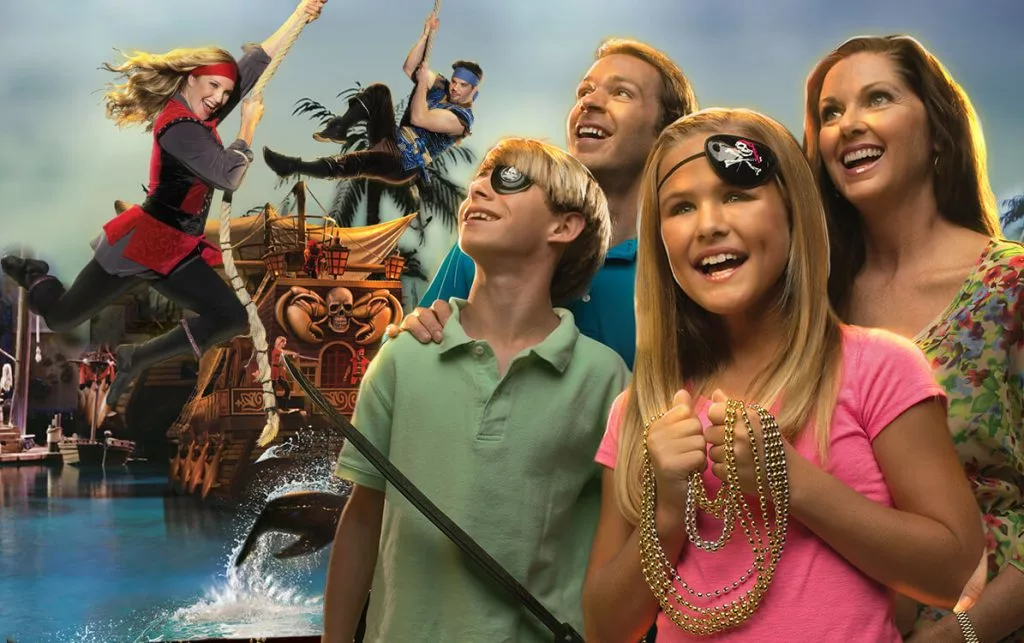 One thing you may not know about Pirates Voyage Dinner & Show is that we do close during the winter to prepare for a brand new show season. However, we're open on select dates starting in February! That means you still have the chance to see our epic pirate battle when you visit Pigeon Forge in the winter. The most important tip we have for you is to be sure you plan ahead. You'll want to check our show schedule online before you visit to guarantee we'll be open while you're in town. Plus, if you get your tickets ahead of time, you won't have to worry about anything the day of the show except for having a great time! You can also choose your preferred seating and let us know if anyone in your party would like a special meal.
3. Enjoy Fewer Crowds
Like we mentioned before, Pigeon Forge doesn't officially have an off season, but the winter tends to be a slower time of year. There is expected to be less traffic along the Pigeon Forge Parkway and shorter wait times at restaurants and attractions. Take advantage of this time of year to visit places you've always wanted to explore but avoided because of crowds. Be sure to check opening hours for things to do before visiting so you can stay up-to-date with what's open in the area!
About Our Pigeon Forge Dinner Attraction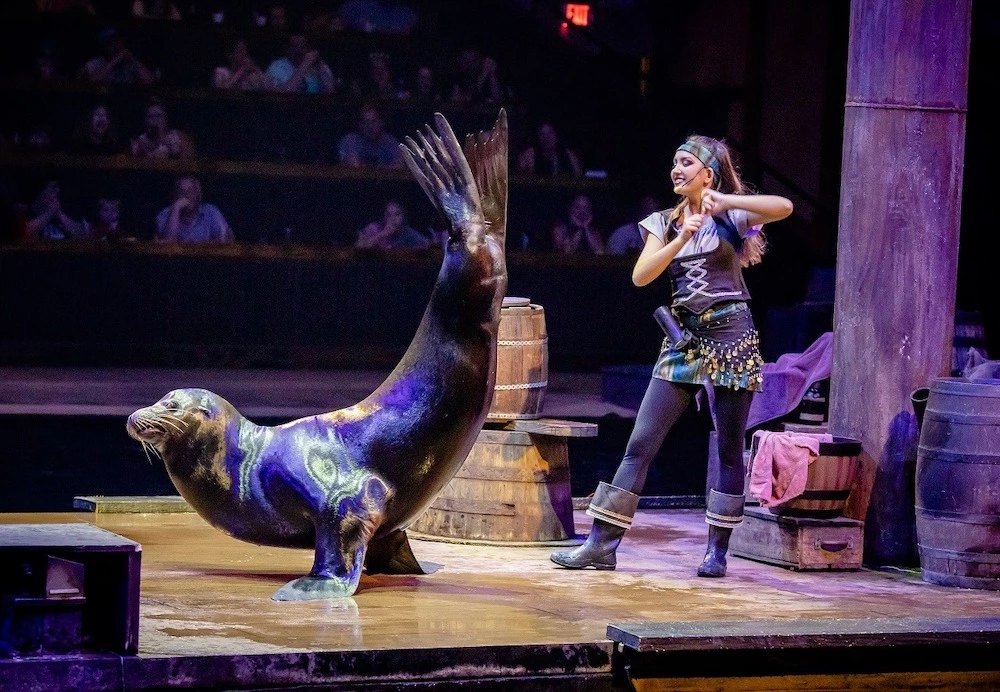 Whether you choose to visit Pirates Voyage in February or later on in the year, you can expect to see an action-packed show that you'll remember long after the night is over. Watch as the Crimson and Sapphire crews battle on land, on deck, in water, and high above their full-sized pirate ships in an indoor hideaway lagoon. Our show features beautiful mermaids, tropical birds, dock-diving dogs, salty sea lions, aerial stunts, and more! Plus, you'll get to enjoy a hearty four-course feast while you watch the action unfold.
Are you ready to start planning your trip to Pigeon Forge in the winter? Take a look at our show schedule to see what dates we are open in February!