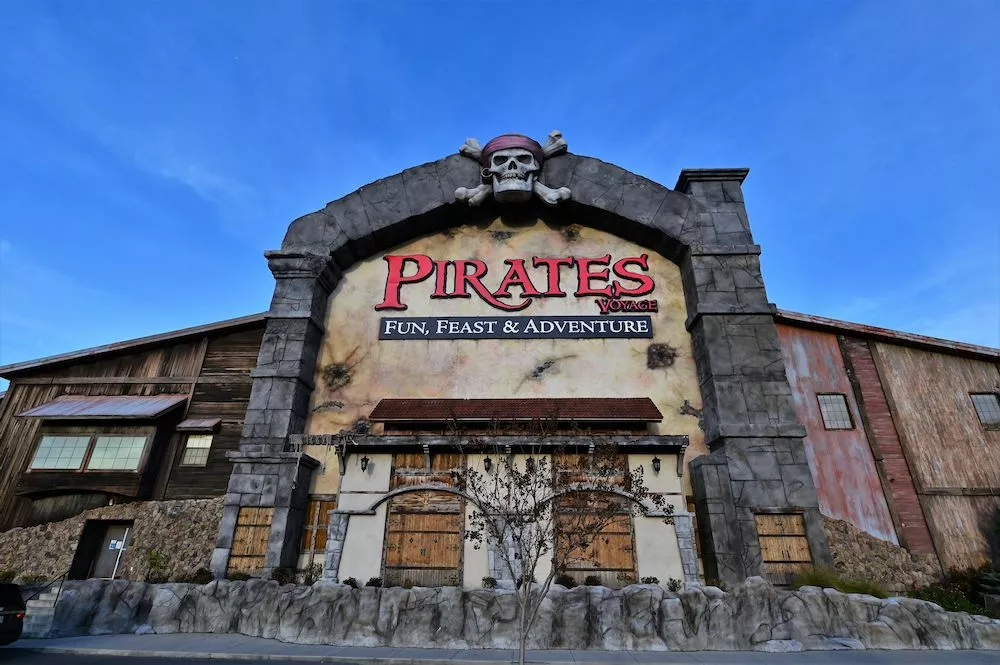 4 Tips for Visiting Pigeon Forge for the First Time
September 26, 2022
If you haven't visited Pigeon Forge before, what are you waiting for?! Our charming city, nestled deep in the Smoky Mountains and just minutes away from the Great Smoky Mountains National Park, welcomes more than 11 million visitors each year, and for good reason! Boosting endless attractions, restaurants, shops and more, Pigeon Forge is the perfect destination for a family vacation or getaway! To help you make the most of your trip, here are 4 tips for visiting Pigeon Forge for the first time:
1. Explore the Seasons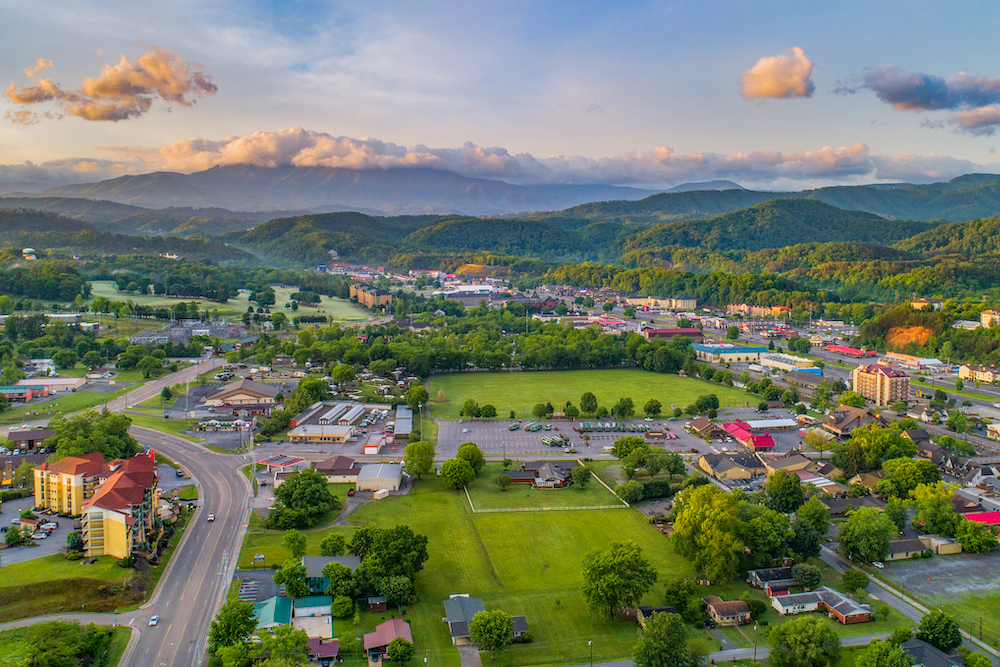 Part of what makes Pigeon Forge great is the varying seasons! Unlike some other popular vacation destinations, Pigeon Forge is a year-round destination with activities changing depending on the season! In the fall, Pigeon Forge is home to spectacular fall foliage, among the best in the country. In the winter, the cold air and winter weather moves in, making it a perfect destination for fun cold-weather activities like skiing or snowboarding while holiday lights take over the town. Beautiful wildflowers and numerous fun things to do emerge in the spring. Finally, summer brings perfect weather as families relish their time to have fun in the sun.
2. Pancakes are King
Pigeon Forge is known for serving up delicious pancakes to loads of visitors! All up and down the Parkway, pancake houses open their doors as loads of hungry patrons enter for some fluffy, perfect pancakes covered in butter and syrup! There's no shortage of great pancakes that you'll want to try in both Pigeon Forge and the surrounding area. We suggest checking out Frizzle Chicken Farmhouse Cafe where breakfast food and fun meet! You don't want to miss these tasty pancakes! Children love the animatronic singing chickens at Frizzle Chicken Farmhouse and their famous "Bear Cakes"!
3. Bring the Whole Family Along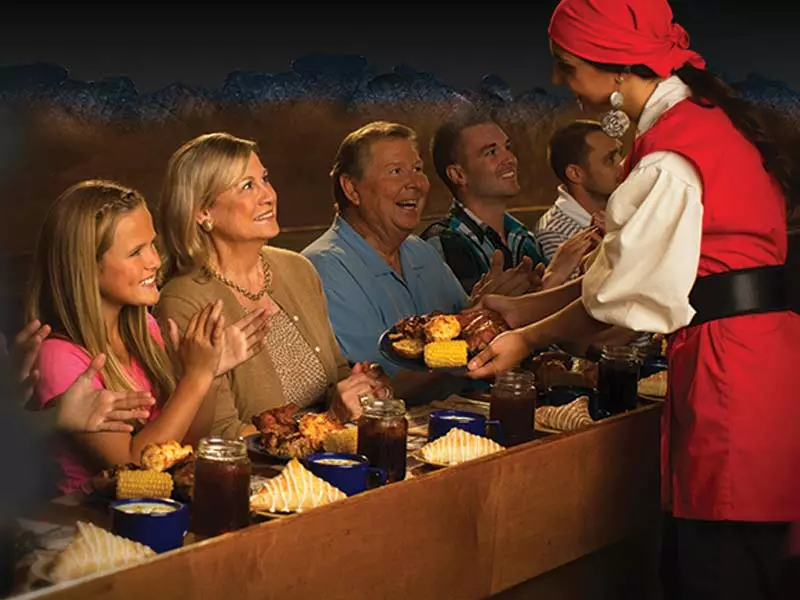 Nothing beats the chance to make memories together with the family! That's exactly what you're in store for when you visit beautiful Pigeon Forge! Whether you decide to explore the Great Smoky Mountains National Park, attend a theme park or shop until you drop, you'll do so while making lifelong memories with those closest to you. There's a reason so many people make Pigeon Forge their vacation destination!
4. See a Show
There's no better way to spend your time in Pigeon Forge than seeing one of the great shows in the area! Our show, Pirates Voyage, has been a fan-favorite of Pigeon Forge visitors for years! Captain Blackbeard and his quartermaster, Calico Jack, lead their crews in battles on land, on deck, in water and high above life-sized pirate ships, making for a fun and entertaining show for all ages! Magical mermaids, tropical birds and more feature heavily into the show. The best part? Our show comes complete with a four-course feast during the show for each guest in your traveling party!
Now that you're filled in on some tips for your first trip to Pigeon Forge, it's time to start planning things to do! Does our show sound appealing to you? If so, grab your tickets to Pirates Voyage today and start planning your vacation!