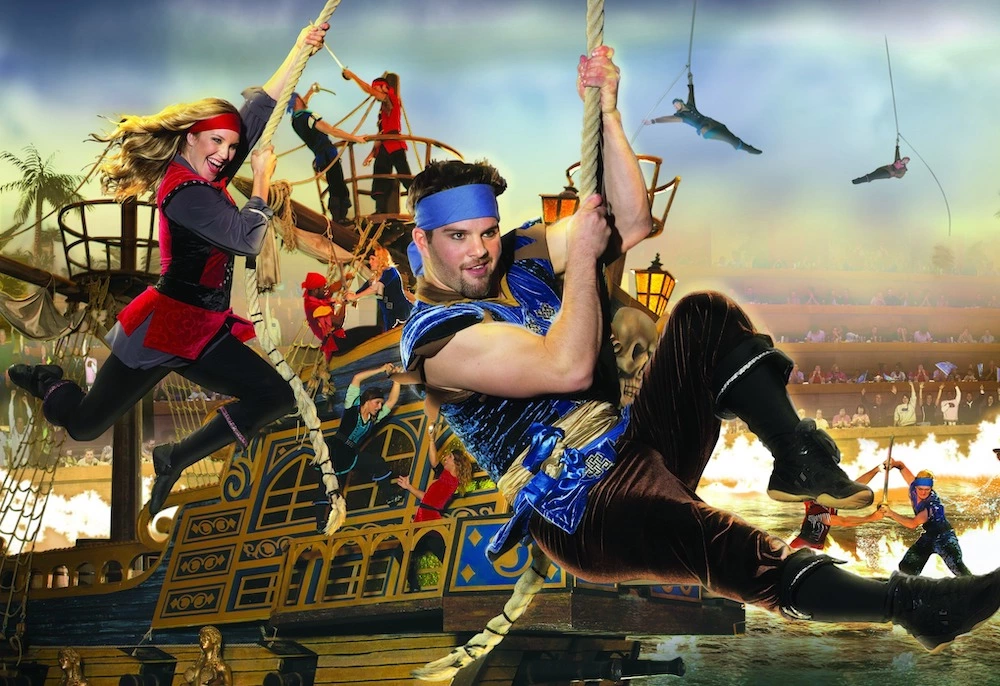 5 Tips and Tricks to Make the Most of Your Visit to Pirates Voyage in Myrtle Beach
April 21, 2023
A visit to Pirates Voyage Dinner & Show while you're in Myrtle Beach is a must! Our popular dinner attraction combines fun, feast, and adventure for an action-packed evening of entertainment. If you've never been to see us before, we want to help guarantee you don't miss out on any of the excitement. Here are 5 tips and tricks to make the most of your visit to Pirates Voyage in Myrtle Beach:
1. Get Your Tickets Early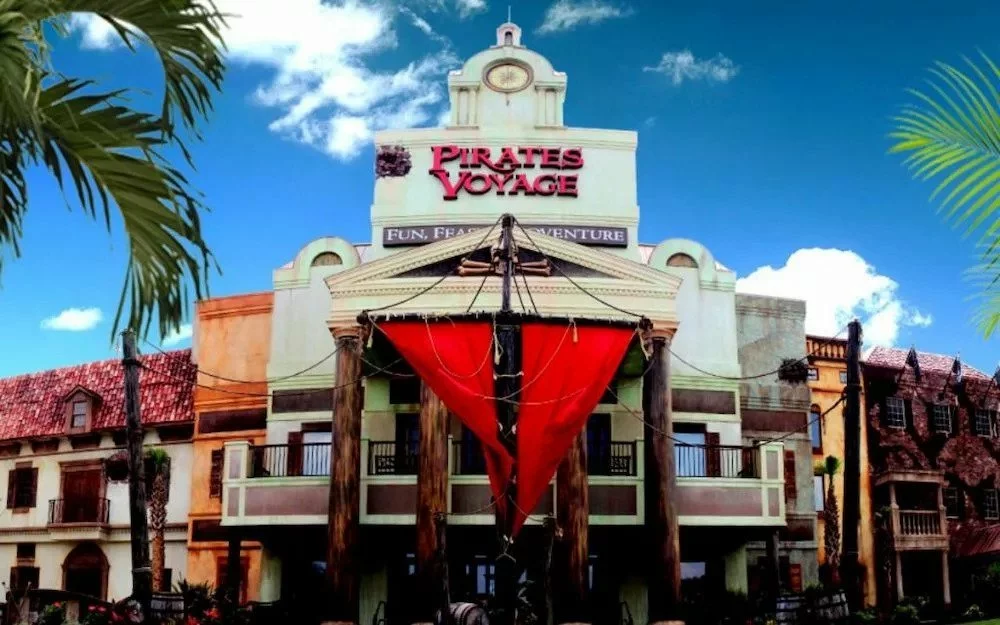 Once you decide on when you'll be in Myrtle Beach, it's the perfect time to get your tickets to Pirates Voyage Dinner & Show! We give guests the opportunity to get their tickets online ahead of time. This is the best option because it guarantees you get a seat in our theater on the date you want! You'll also get to choose your preferred seating and specify if you or anyone in your party needs a special meal. When you get your tickets early, you won't have to worry about anything the day of the show! Just pick them up at the box office when you arrive, and head inside.
2. Join the Crew
Before our show, we offer a special experience for guests of all ages to enjoy. You don't want to miss out on the chance to Join the Crew. This pre-show activity is popular among kids, but even the adults like joining in on the fun! Our Join the Crew experience is available for all ages for an additional fee. You can choose to transform into a swashbuckling pirate or a beautiful mermaid with our makeovers that are complete with facial makeup and accessories. You'll feel just like you're a part of our crew!
3. Bring Your Appetite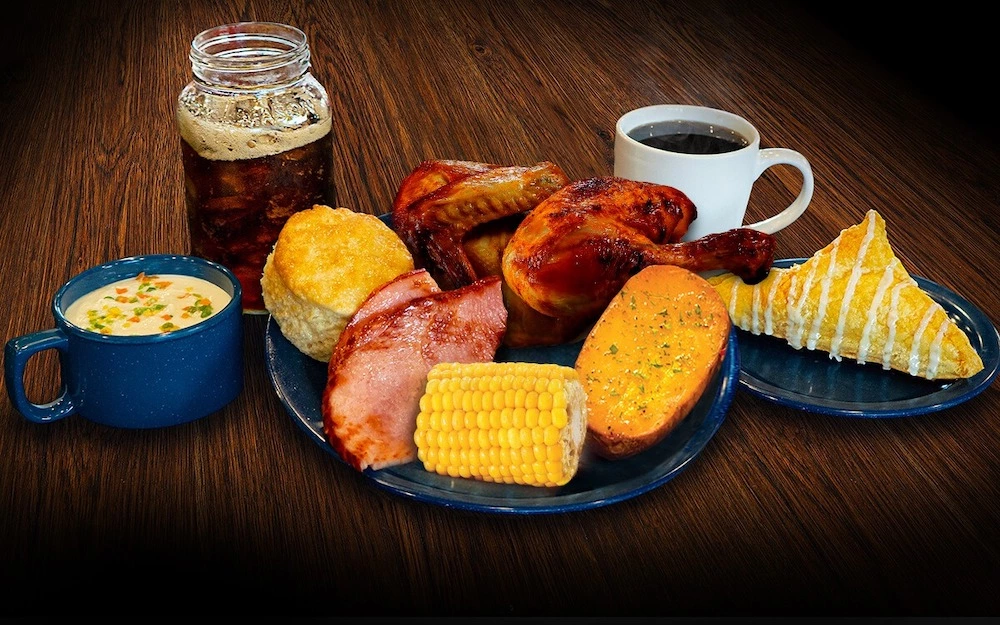 When you visit Pirates Voyage in Myrtle Beach, there's one thing you can't forget to bring — your appetite! Come hungry, because we serve a hearty pirate feast that's made to satisfy both landlubbers and pirates. Our feast is four courses and includes Voyager Creamy Vegetable Soup, Buccaneer Bread, Half O' Roasted Cackler (Chicken), Swashbucklin' Sugar-Cured Ham, Cob O' Buttery Corn, an Herb-Basted Potato, and Apple O' Me Eye Pie. We also have gluten-free, vegan, vegetarian, and dairy-free meals available upon request.
4. Visit With Family and Friends
Everything is more fun when you get to share it with the ones you love, which is why we recommend you bring your family and friends to Pirates Voyage Dinner & Show! You'll get to create long-lasting memories together at our dinner attraction, and we'll even take a photo of you all together that will serve as the perfect reminder of what a great time you had on your visit. We're also a popular attraction for groups, so no one has to get left behind on your trip! We even have special group pricing for crews of 20 or more. If you plan on visiting with a group, fill out our Groups Form for more information.
5. Don't Forget Souvenirs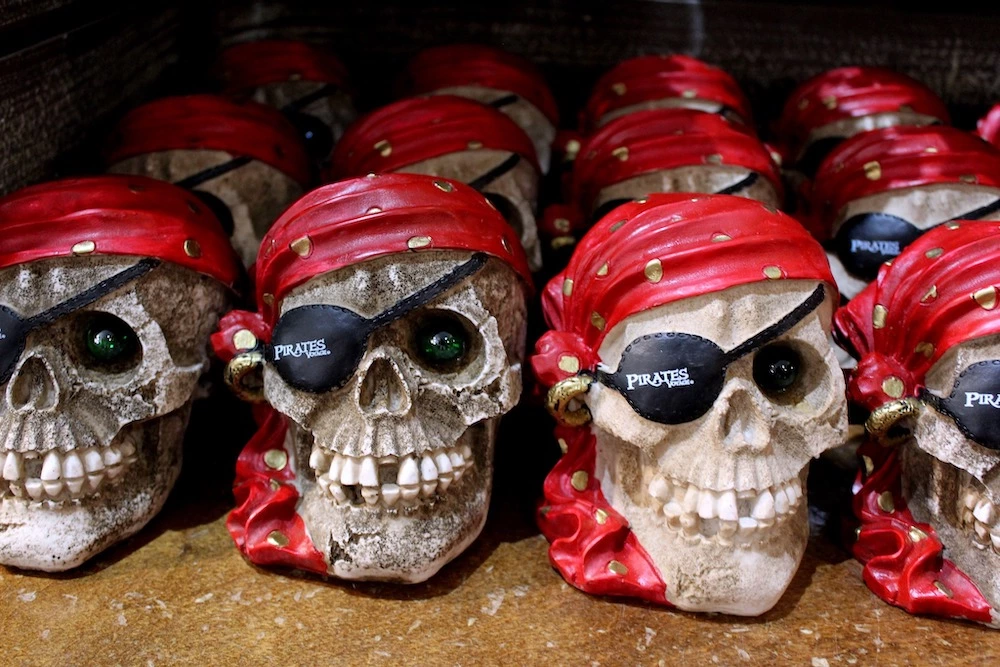 Your visit to Pirates Voyage in Myrtle Beach wouldn't be complete without getting some pirate treasure! Be sure to stop by our gift shop before you leave for the perfect souvenirs! Pirates Treasure has something for everyone. Choose from a variety of handcrafted pirate ships, ceramic mermaids, pirate t-shirts, plush toys, pirate hats, and so much more.
Visit Pirates Voyage in Myrtle Beach
Now that you know all the tips and tricks to make the most of your visit to Pirates Voyage in Myrtle Beach, you're ready to come see our show! Take a look at our show schedule to find a date and time that works for you, then get your tickets early.