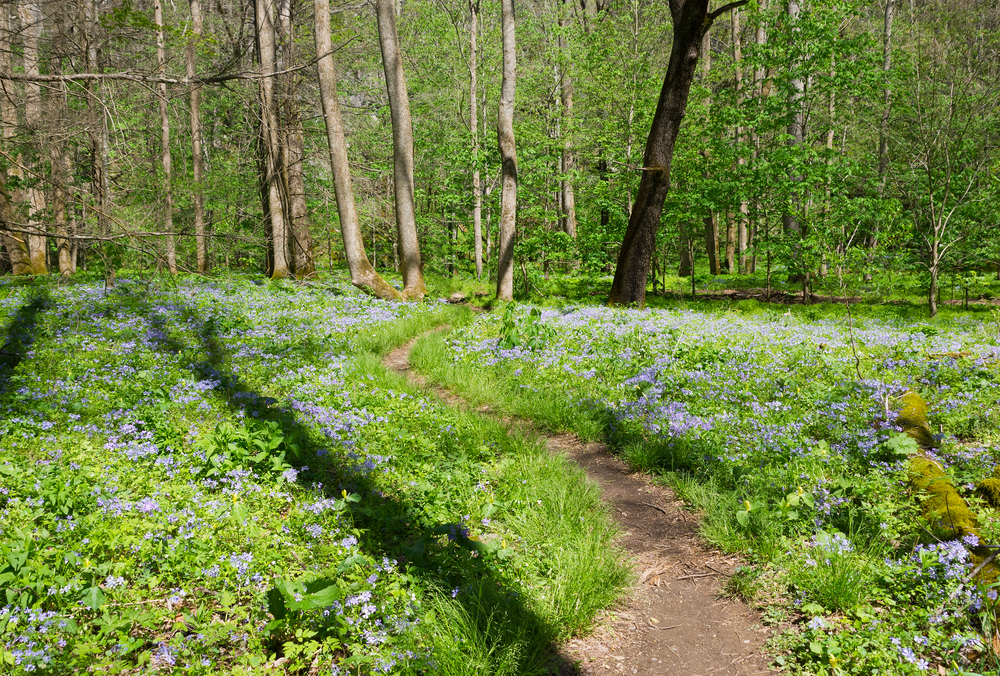 Top 4 Tips for Spending Spring in Pigeon Forge
March 20, 2023
Are you ready for beautiful wildflowers, warmer temperatures, and gorgeous mountain views? Plan a spring vacation to Pigeon Forge! This is one of the best times of the year to visit the Smoky Mountains because there are endless opportunities for fun, and the summer crowds have yet to arrive. To help guarantee you have a fun time, we've made a list of the top 4 tips for spending spring in Pigeon Forge.
1. Enjoy a Dinner Show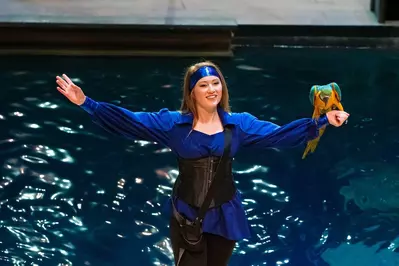 Spring is the perfect time of year to enjoy a dinner show in Pigeon Forge! If you're ready to experience an action-packed pirate battle with sword fighting, cannons blazing, and an epic fire trick, then visit Pirates Voyage Dinner & Show! Our dinner attraction also serves up a delicious four-course feast that will satisfy any appetite. Other dinner shows in Pigeon Forge that are open in the spring include Dolly Parton's Stampede and Hatfield & McCoy Dinner Feud. Dolly Parton's Stampede features thrilling horse riding stunts, phenomenal musical productions, incredible special effects, and a savory feast. Hatfield & McCoy Dinner Feud features the longest running family feud in history, jaw-dropping stunts, singing and dancing, hilarious antics, and an all-you-can eat Southern homestyle feast.
A visit to one of these dinner shows will be the highlight of your Pigeon Forge vacation this spring!
2. Spend Time Outside
Spring is the perfect time to get outside and explore! Temperatures start to warm up, the area becomes blanketed in gorgeous wildflowers, and trees begin to fill with green foliage again. Wildflowers start to bloom in late March and are one of the best things to spot on popular spring hikes like Porters Creek Trail and Little River Trail! In addition to wildflowers, visitors will start to spot more wildlife throughout the Great Smoky Mountains National Park. Keep an eye out for black bears and white-tailed deer as you explore! Whether you're going for a hike in the Smoky Mountains or for a stroll along the Riverwalk in Pigeon Forge, you'll have fun outside this spring.
3. Bring the Whole Family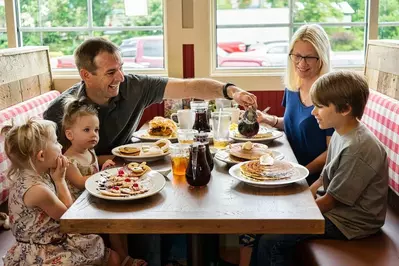 The best part of any vacation is getting to create special memories with loved ones, which is why you'll want to make sure to bring the whole family along to spend spring in Pigeon Forge! There are countless memories to be made with each other. Start your morning at Frizzle Chicken Café, which is open daily and offers delicious breakfast and lunch options to eat while animatronic chickens entertain you! Then, spend some time exploring the area and enjoying the beautiful spring sights all around before ending the evening at our family-friendly dinner show. Be sure to arrive early to allow the kids to Join the Crew with our special pirate and mermaid makeovers! You'll have so much more fun in Pigeon Forge when you bring the whole family.
4. Prepare for Any Weather
Our final tip for spending spring in Pigeon Forge is to prepare for any weather. When you pack for vacation, be sure to have clothes for both warm and cool weather. We recommend packing a light jacket or sweater to keep you warm on chilly mountain evenings and a rain jacket for Smoky Mountain spring showers!
Now that you know the best ways to spend spring in Pigeon Forge, you're ready to start planning your trip! Take a look at our Pirates Voyage show schedule to book your tickets for our show while you'll be in town.