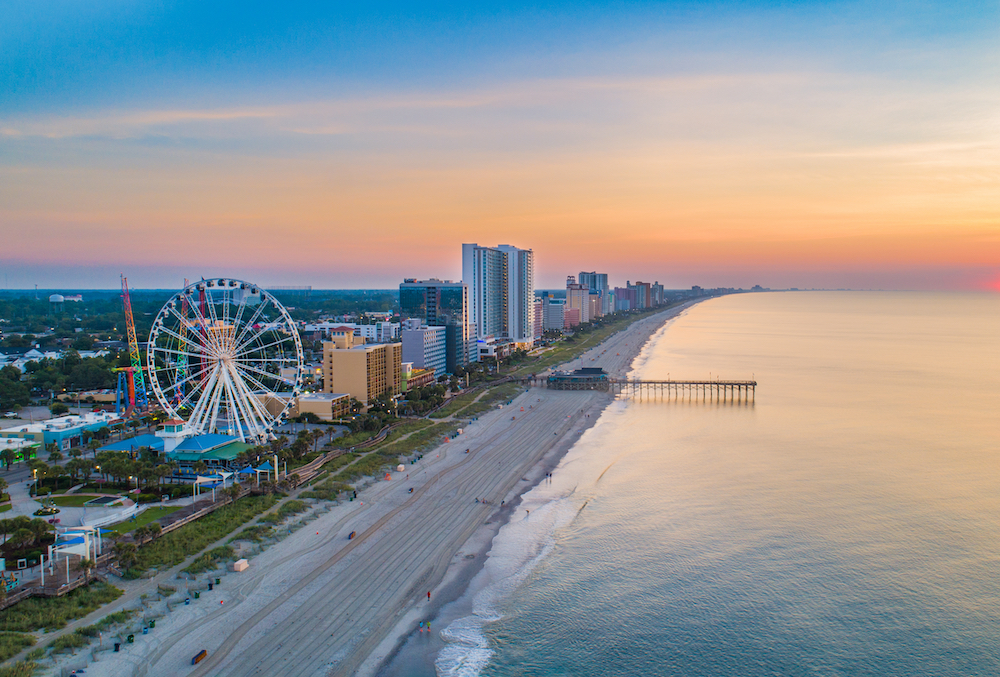 3 Tips for Having the Best Myrtle Beach Family Vacation
April 16, 2022
Are you ready for an exciting vacation with your family? We can help you plan it! The Myrtle Beach area is home to 60 miles of sandy white beaches that families can enjoy. Plus, Pirates Voyage Dinner & Show in Myrtle Beach is one of the top family-friendly attractions! When you're ready to start planning the perfect trip, check out these tips for having the best Myrtle Beach family vacation:
1. Spend an Evening at Pirates Voyage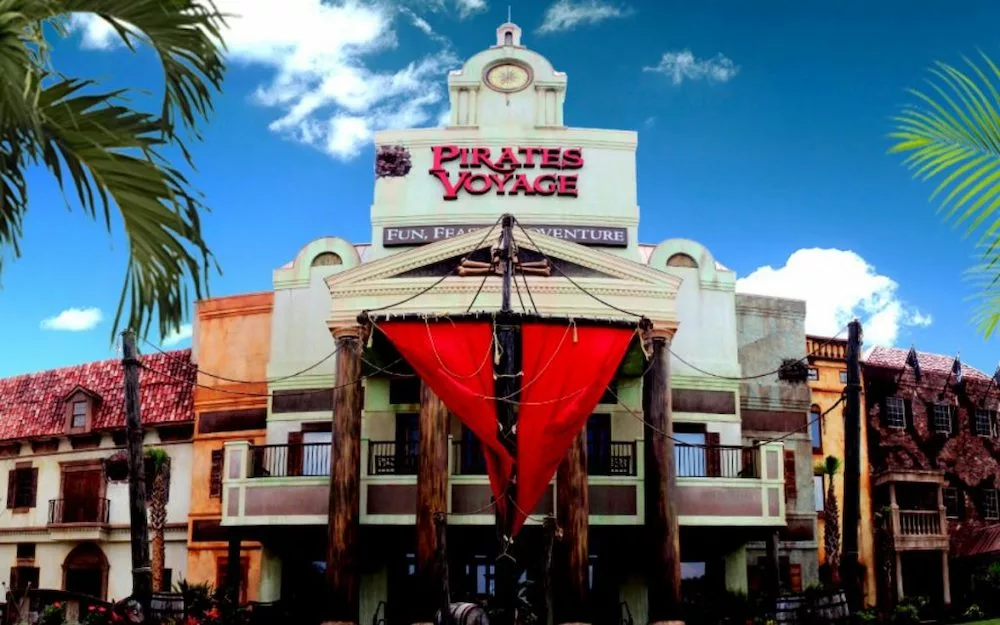 The key to guaranteeing a fun time in Myrtle Beach with your family is to visit our dinner show! Pirates Voyage Dinner & Show is a top-rated attraction that you don't want to miss. It's great for family members of all ages. Watch as the Crimson and Sapphire crews battle on land, on deck, in the water, and high above their full-sized pirate ships to see who will get the hidden treasure. This action-packed show includes acrobatic competitions, high diving, live animals, and so much more. Plus, while you watch, your family will get to enjoy a four-course pirate feast. You'll love not having to worry about choosing a restaurant everyone can agree on and instead have a delicious meal during an entertaining show. It's the best of both worlds at Pirates Voyage in Myrtle Beach! After the show, be sure to browse through our gift shop to get everyone a souvenir to take back home.
2. Visit Broadway at the Beach
Pirates Voyage Dinner & Show is also just 5 miles from Broadway at the Beach, one of the best things to do in the area! When you take time to explore Broadway at the Beach on your Myrtle Beach family vacation, you're sure to have a great time. Broadway at the Beach is home to so many kid-friendly activities. It has rides, family-friendly attractions like Ripley's Aquarium, mini golf, and more. There are plenty of shops too where you can look for souvenirs, toys, or beach gear. If you visit during the hot summer months, both the kids and parents will fall in love with the interactive fountain, where the kids can play and jump around in the leaping, ever-changing water. There's also a playground and opportunities to purchase food and feed the fish in the water below. Your family can make a whole day out of visiting Broadway at the Beach!
3. Enjoy the Beach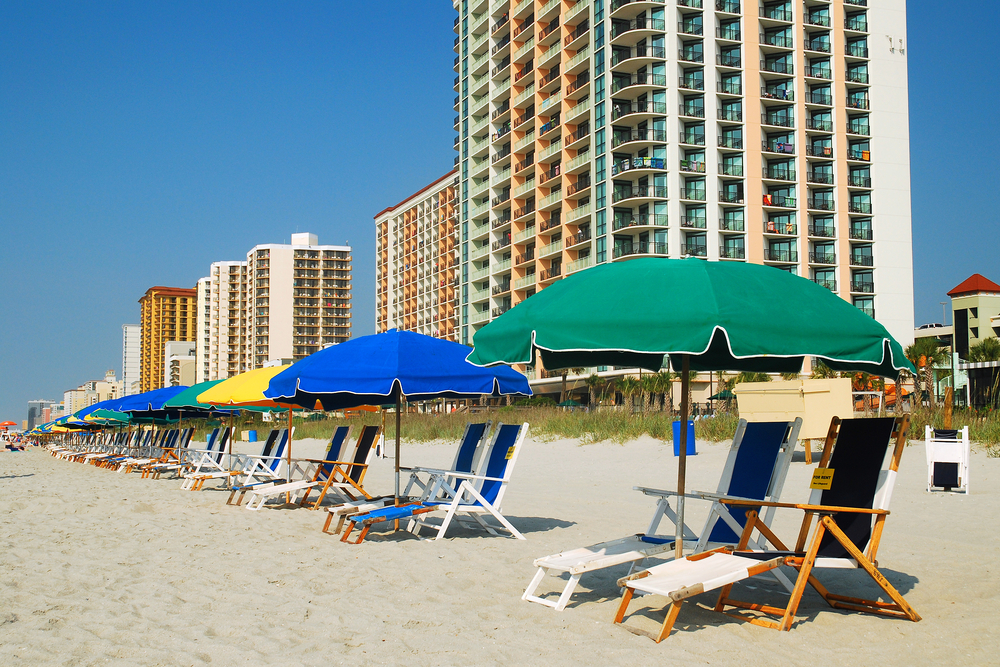 Of course you have to spend time enjoying the beach when your family visits Myrtle Beach. Our show has a great location just 3 miles from the ocean, so if you stay in a hotel nearby, you won't have far to go for fun in the sun and sand. Build sandcastles, splash in the waves, play beach volleyball, go fishing — the options for beach activities are endless! Your family will have a blast soaking up the sun on the beach. Plus, you won't have to spend any money just to play in the sand and ocean!
Plan Your Myrtle Beach Family Vacation
Now that you know what you should do when you visit, we bet you can't wait to be here for your Myrtle Beach family vacation! Are you ready to start planning? Take a look at the show schedule for Pirates Voyage Dinner & Show and choose the date you want to come!