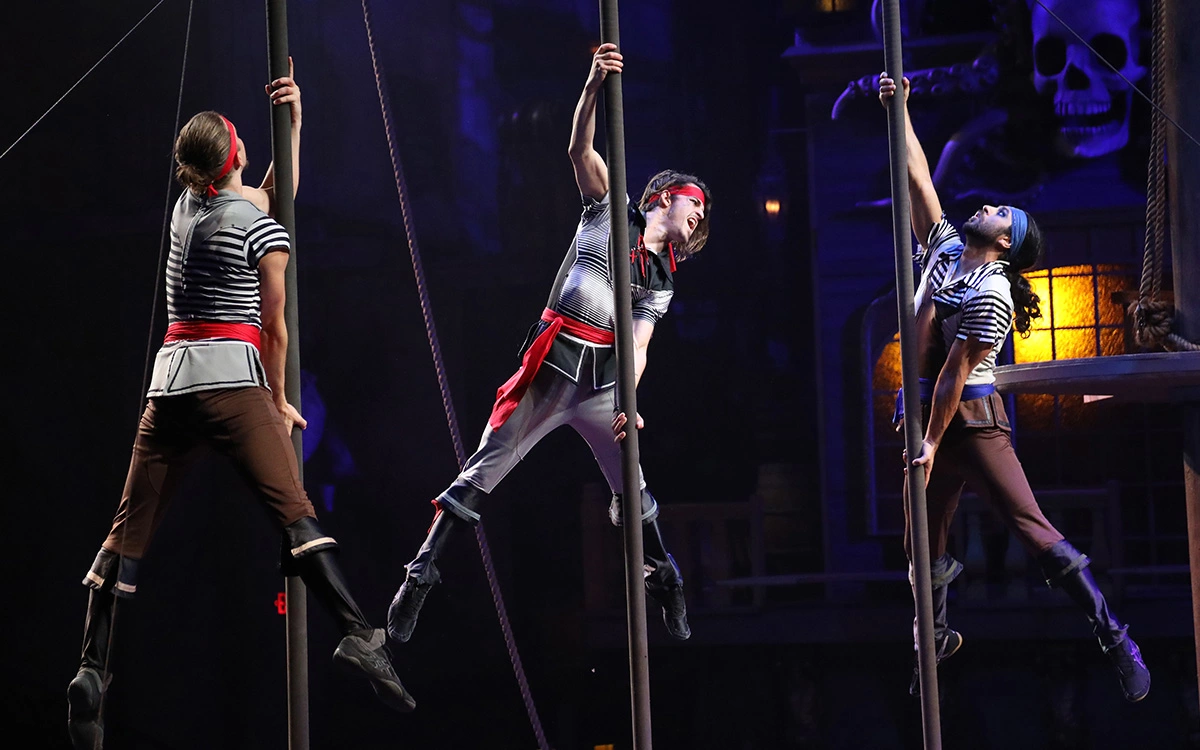 7 Things You Didn't Know About Pirates Voyage in Pigeon Forge
February 22, 2022
Pirates Voyage Dinner & Show has become one of the most popular attractions in Pigeon Forge! Not only can guests enjoy an action-packed show, but admission also includes a delicious dinner while you watch. Are you interested in learning more about what to expect at our show? Here are 7 things you didn't know about Pirates Voyage in Pigeon Forge:
1. Our delicious feast is four courses.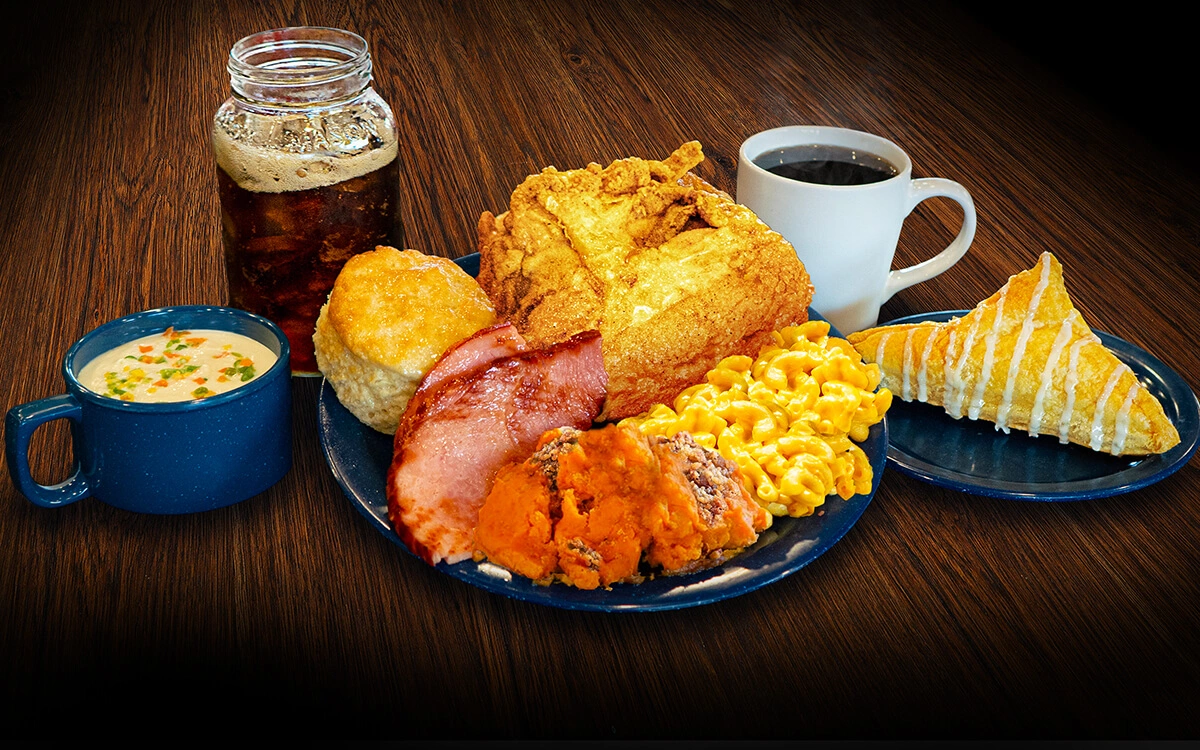 Did you know that we serve you not one, not two, not three, but four delicious courses? Our dinner menu includes the following items:
Buccaneer Biscuit
Voyager Creamy Vegetable Soup
Cracklin' Pan-Fried Chicken
Sugar-Cured Ham
Corn on the Cob
Herb-Basted Potato
Walk the Plank Peach Turnover
Unlimited Coca-Cola, Tea or Coffee
We also have vegetarian, gluten-free, vegan and dairy-free meal options available. If you prefer one of these, please let us know at the time of your reservation.
2. Audience participation is encouraged.
We guarantee that our show will be fun for everyone! This isn't the kind of show where the audience has to sit there and watch silently. We encourage audience participation! You're also divided into the Sapphire and Crimson crews based on where you're seated, so you can cheer on your crew to win the battle!
3. We have mermaids!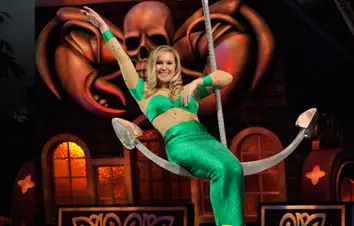 Did you think you'd only get to see pirates during this show? Think again! Our cast features a variety of talented members, including mermaids. Our beautiful mermaids captivate the audience and are always one of the kids' favorite parts of the show. You can watch as they perform high above the water before diving back into the Buccaneer Bay! Stop by the gift shop after the show to get one of our ceramic mermaids to take home as a souvenir!
##
4. Our live animals steal the show.
While you'll love the pirates, mermaids and other cast members in our show, our live animals are definitely the ones who will capture your hearts. There are tropical birds flying, ducks racing and dogs fetching. Plus, there's Salty the Sea Lion who is sure to be one of your favorites!
5. Our theater is fully accessible.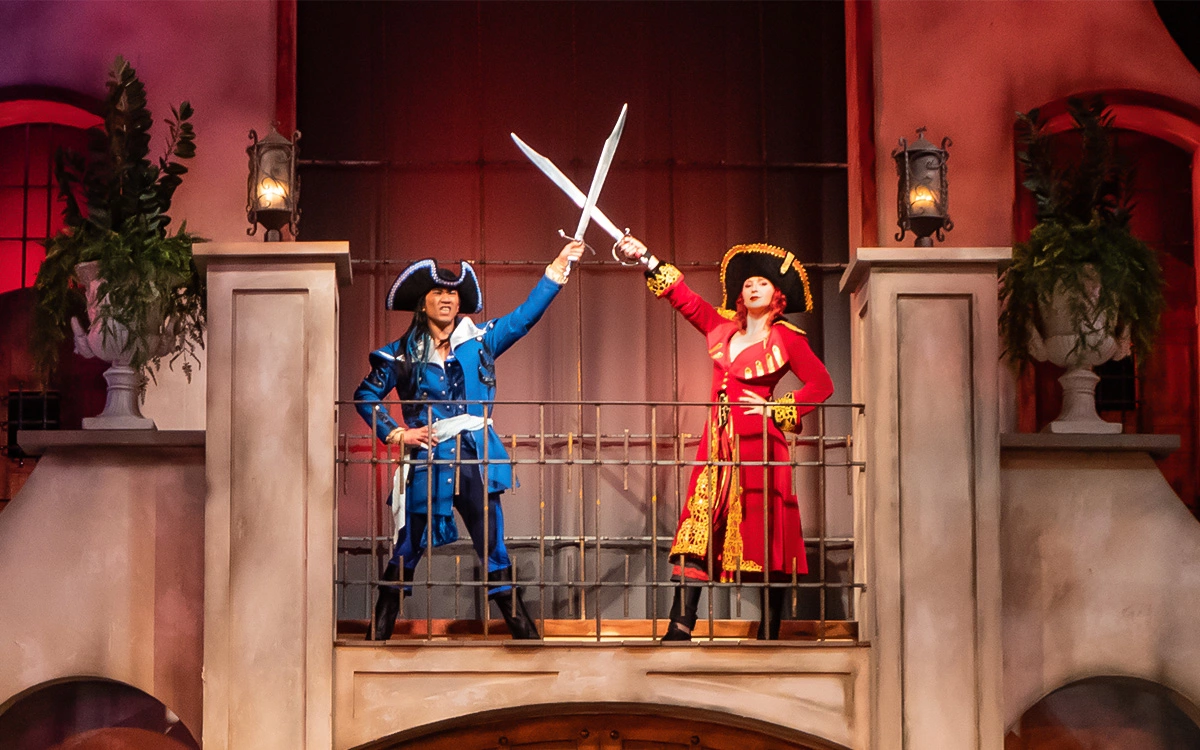 We want everyone to be able to experience Pirates Voyage in Pigeon Forge, which is why our theater is fully accessible. We even have wireless headsets available for those who are hearing impaired. Let us know if you or members of your crew have a wheelchair, need hearing assistance or have other special needs, and we'll be more than happy to accommodate you!
6. You can get a souvenir photo.
When you and your family enter our theater, we'll take a photo of your group! This photo makes for the perfect souvenir. Be sure you purchase your photo after the show so that you can remember this moment for many years to come!
7. More than just your typical pirate show.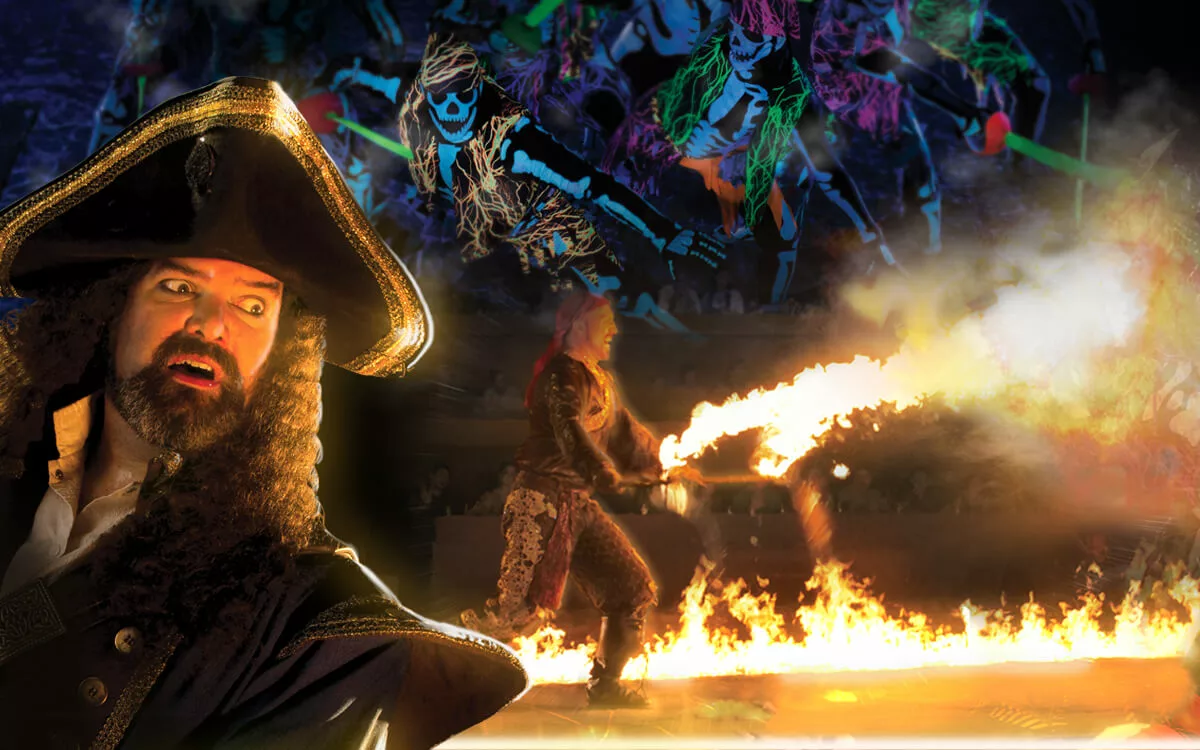 During our show, you can expect to see things you never thought you would in any ordinary pirate show. Captain Blackbeard and his quartermaster, Calico Jack, are leading the Sapphire and Crimson crews in a battle to find the hidden treasure. Of course there is plenty of sword fighting, but the acrobatics and stunts will keep you on the edge of your seats too. There's also an incredible fire show, juggling, musical numbers and more.
Visit Pirates Voyage in Pigeon Forge
We can't wait for you to come experience everything that Pirates Voyage in Pigeon Forge has to offer! Take a look at our show schedule and start planning your visit today!