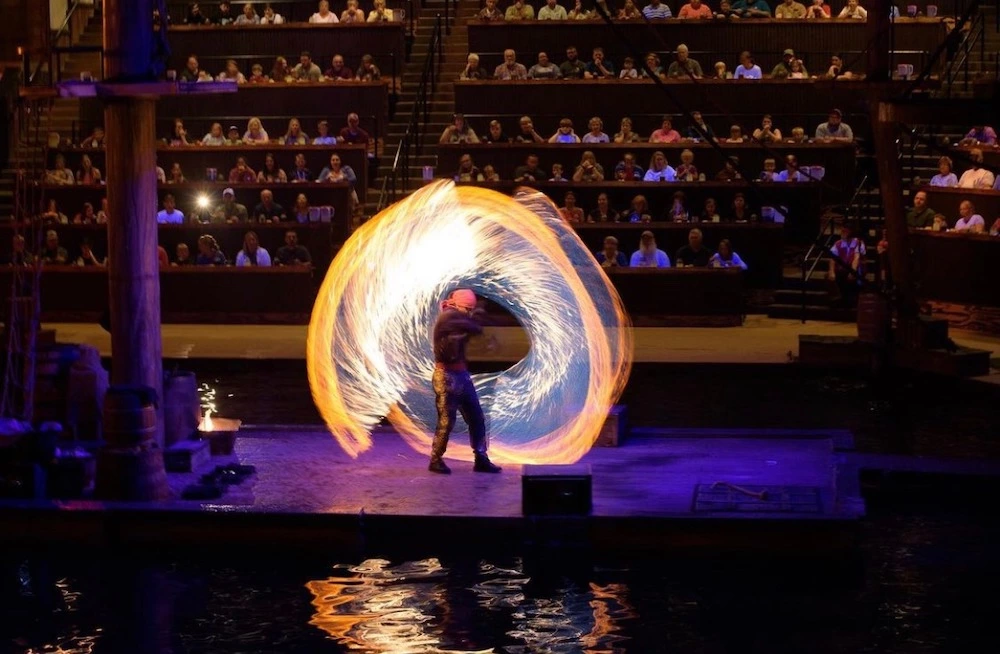 7 Things You Wouldn't Expect to See at Our Dinner Show in Pigeon Forge
June 22, 2023
If you've been to Pigeon Forge before, we bet you've seen our sign as you drive along the Parkway! It's no secret that we offer an incredible pirate-themed show, and guests know they can expect fun, feast, and adventure when they visit our dinner attraction. However, our show also features some elements that may take visitors by surprise! Here are 6 things you wouldn't expect to see at our dinner show in Pigeon Forge:
1. Live Animals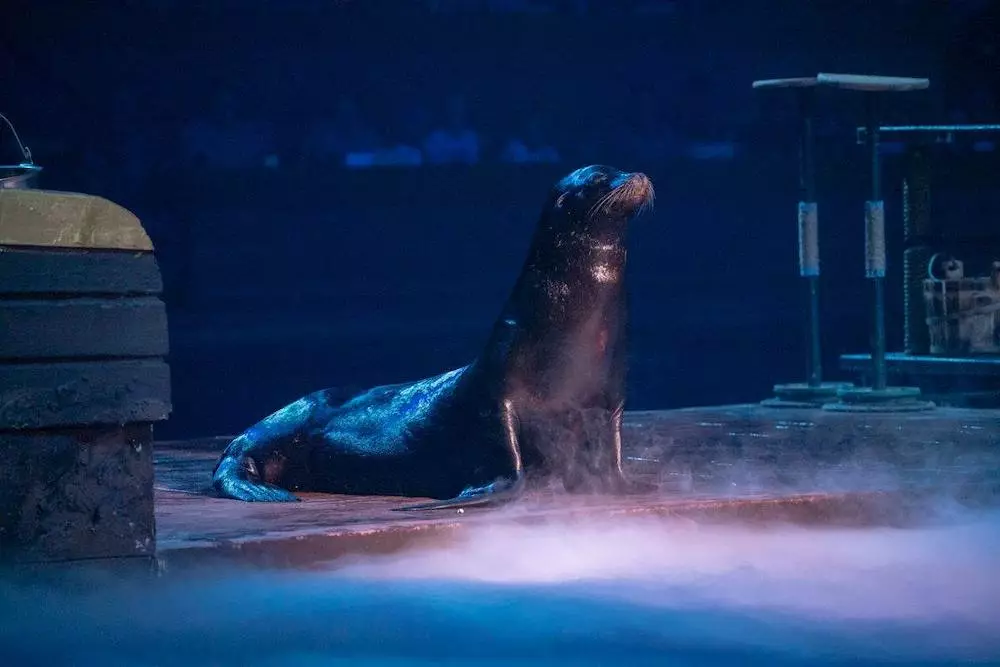 Did you know you won't just get to see pirates when you visit our show? Our dinner attraction is also home to some talented live animal performers! Our animals have become some of guests' favorite parts of the show. You'll fall in love with Salty the Sea Lion, who joins a comical castaway in a battle with Captain Blackbeard. Salty will entertain the audience with his clever tricks and dance moves. We also have beautiful tropical birds and daring, dock-diving dogs!
2. High-Flying Fun
As we set sail on our journey at sea, you might not expect to see some high-flying fun at Pirates Voyage! Our pirates battle on land, on deck, in the water, and in the air high above their full-sized pirate ships. You'll witness impressive acrobatics and high diving throughout the pirate battles!
3. Full-Sized Pirate Ships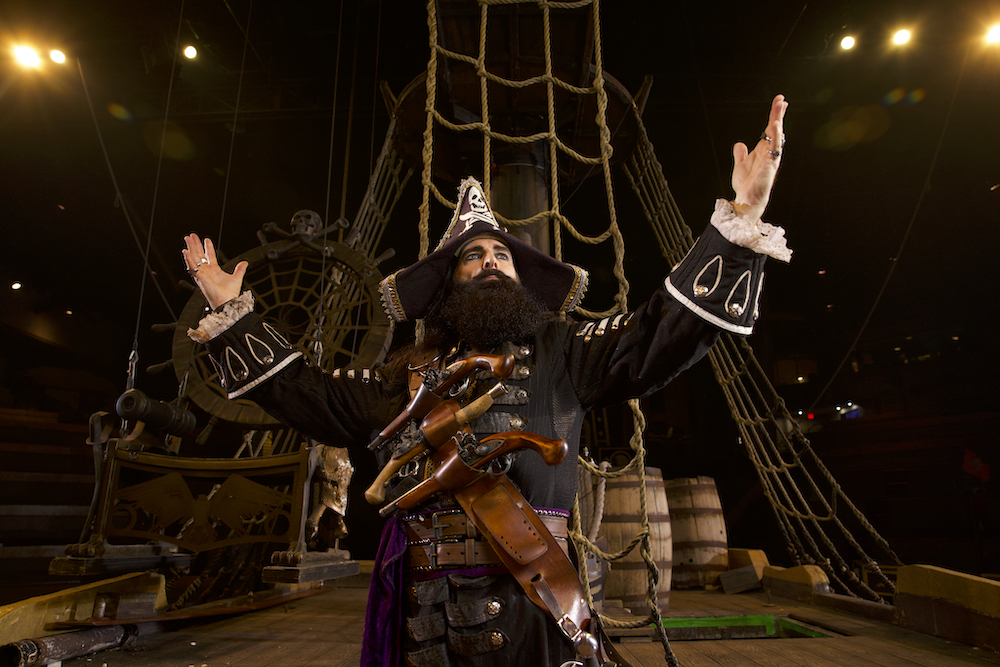 We wanted to set the scene perfectly at Pirates Voyage Dinner & Show, which is why we have full-sized pirate ships! The full-sized pirate ships sit in a 15-feet-deep indoor hideaway lagoon. You'll feel like you're watching a real pirate battle at sea right in the heart of the Smokies.
4. Pyrotechnics
Our show is filled with non-stop action. In addition to our acrobatics and animals, we also have pyrotechnics! Visitors will be amazed by the fire elements in our dinner show in Pigeon Forge. We even have an impressive fire trick you'll be talking about long after the show is over. One of our talented performers juggles and twirls real fire in an act that you have to see to believe!
5. Singing & Dancing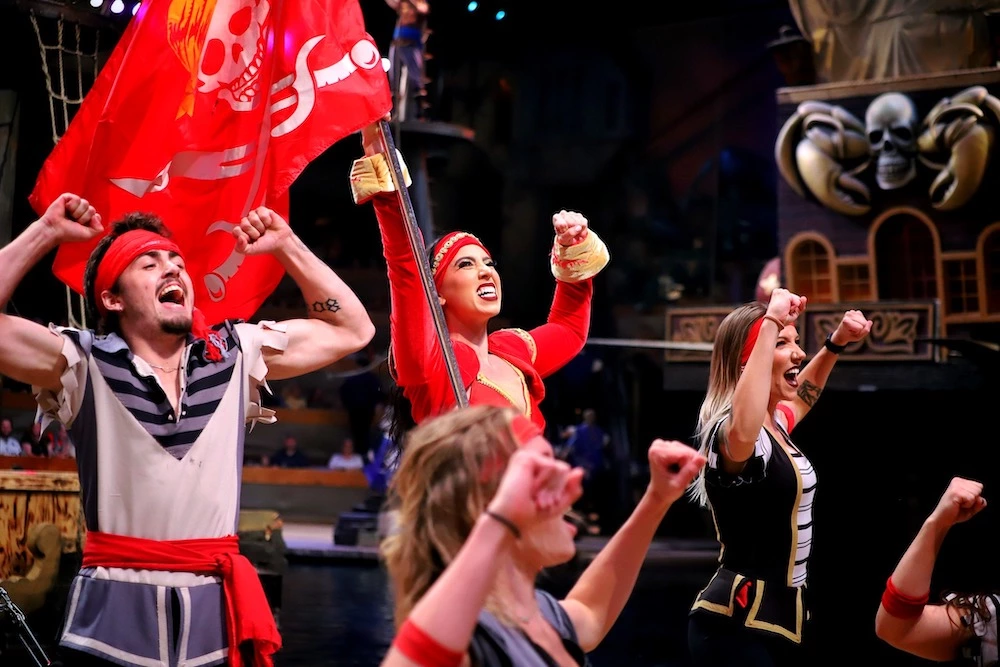 Pirates Voyage Dinner & Show has some fun musical elements as well! Enjoy pirate musical numbers where our talented performers sing and dance as they tell a daring and dramatic tale of high seas escapades and romance.
6. Beautiful Mermaids
Pirates may be in our name, but our pirate performers aren't the only cast members featured in our show. Beautiful mermaids also join in on the action! Watch as they perform gracefully above Buccaneer Bay before diving back into the water.
7. The Chance to Feel Like a Part of Our Cast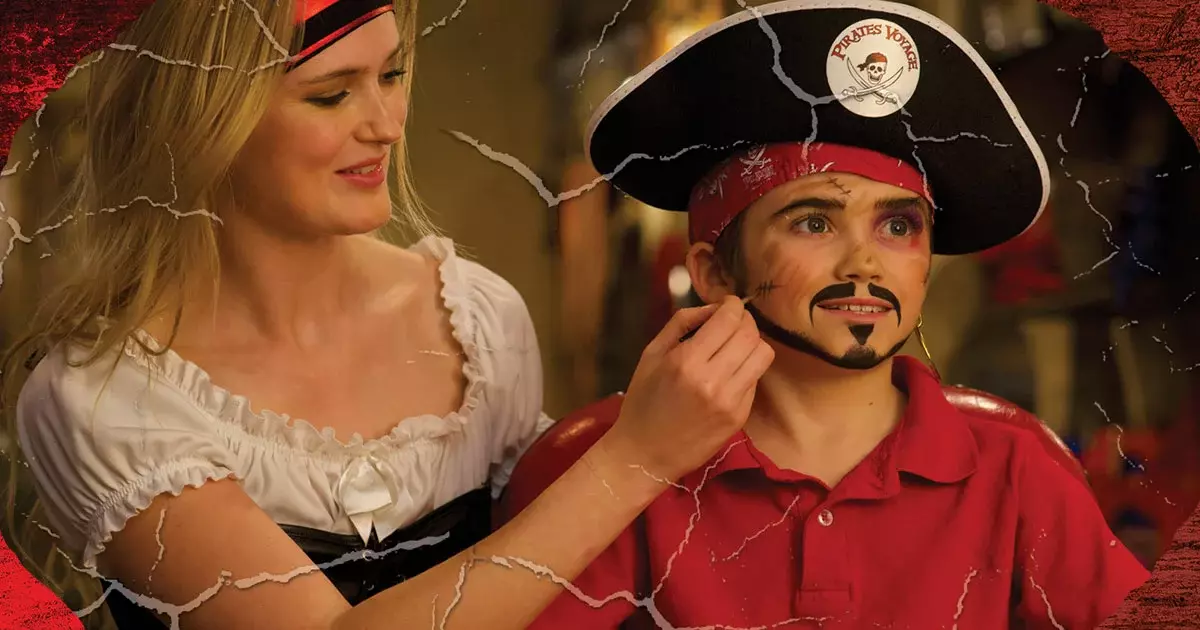 We want everyone to have the chance to feel like they're a part of the show, which is why we offer a special experience before the show begins! Arrive early to Join the Crew with pirate and mermaid makeovers. Choose to be transformed into a swashbuckling pirate or a magnificent mermaid. Both transformations include facial makeup and accessories. The experience is available for all ages for an additional fee!
Visit Our Dinner Show in Pigeon Forge
You may not have expected all of these exciting things at our dinner show in Pigeon Forge, but now that you know, you can definitely expect to have a great time! Take a look at our Pirates Voyage show schedule and start planning your visit to enjoy all the fun and adventure!