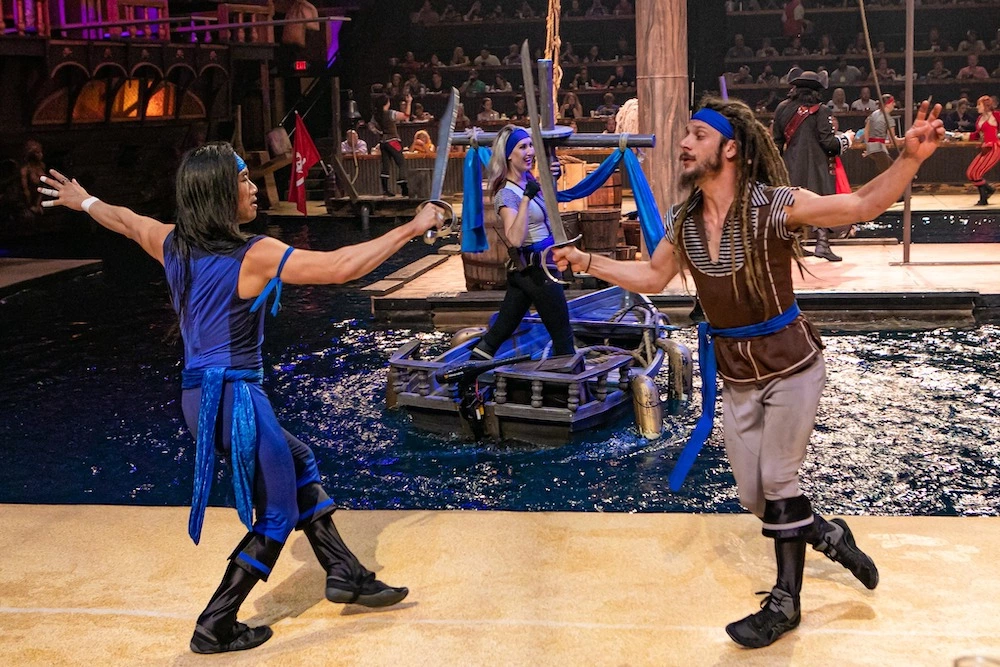 4 Things to Do at Pirates Voyage Dinner & Show in Pigeon Forge
May 8, 2023
There is so much fun to be had at Pirates Voyage Dinner & Show in Pigeon Forge! You're in for an evening filled with non-stop entertainment and opportunities for adventure. We want to make sure you don't miss out on a moment of action when you visit our Pigeon Forge dinner show, which is why we've made a list of the top 4 things to do at Pirates Voyage!
1. Join the Crew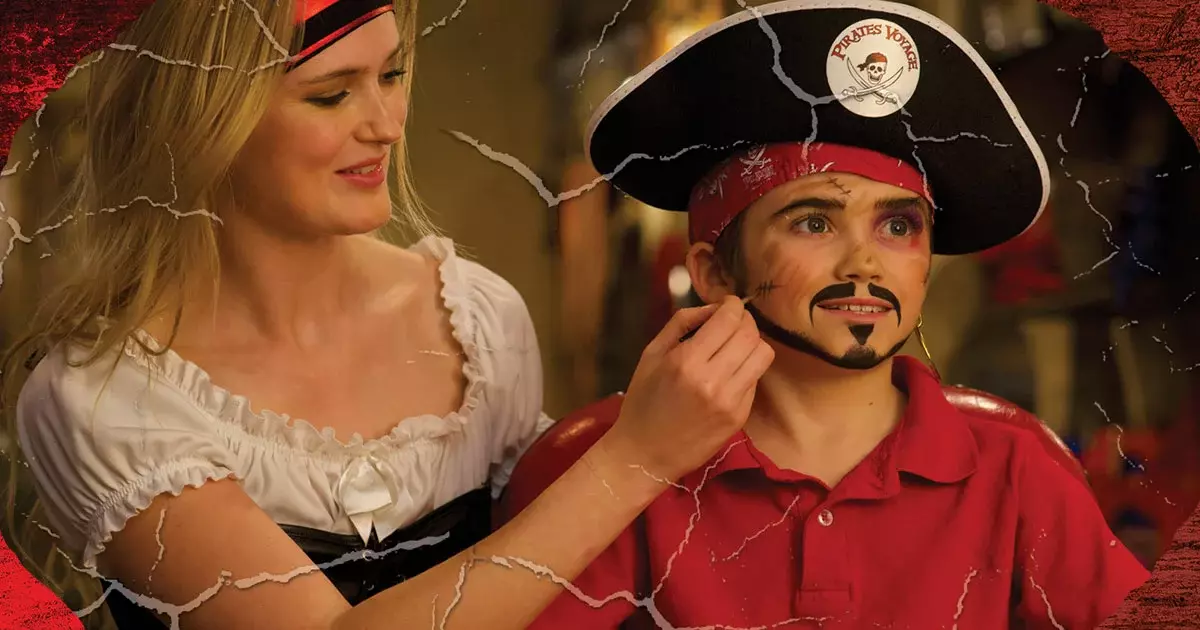 Start your visit off the right way — by joining the crew! Captain Blackbeard is on the hunt for his new recruits, and you could be one of them. Choose to transform into a swashbuckling pirate or a beautiful mermaid! Our pirate makeovers include facial makeup, a bandana or pirate hat, an earring and an eye patch, and a sword and a flag. Our mermaid makeovers include facial makeup, a tiara, earrings, and a wand and a flag. Both kids and adults can join in on all the fun! Our Join the Crew experience is available for all ages for an additional fee.
2. Watch an Epic Pirate Battle
Of course, watching our action-packed show is one of the best things to do at Pirates Voyage Dinner & Show in Pigeon Forge! Captain Blackbeard and his quartermaster, Calico Jack, lead the Crimson and Sapphire crews in a battle on land, on deck, in water, and high above the full-sized pirate ships in an indoor hideaway lagoon! You'll witness sword fighting, cannons blazing, impressive acrobatics, and more as both crews try to be the first to get the coveted treasure. In addition to pirates, beautiful mermaids, daring dogs, and a salty sea lion join in on the fun as well!
3. Enjoy a Pirate Feast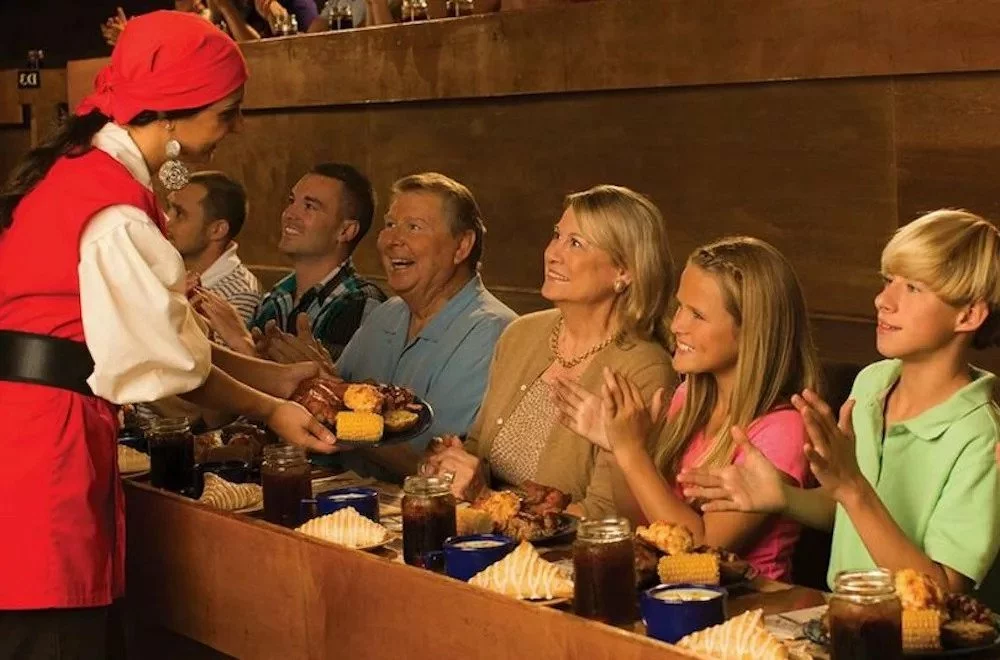 You'll want to be sure to bring your appetite when you visit our Pigeon Forge dinner show, because we serve a hearty pirate feast that's enough to satisfy the most hungry pirates and landlubbers! Our meal starts off with a Buccaneer Biscuit and our famous Voyager Creamy Vegetable Soup, then continues with Cracklin' Pan-Fried Chicken, Swashbucklin' Sugar-Cured Ham, Cob-O' Buttery Corn, and a Pirate Herb-Basted Potato. That's not all, though — complete the meal with our Walk the Plank Specialty Dessert! We also offer vegan, vegetarian, gluten-free, and dairy-free meals that are available upon request. No one will be left hungry at Pirates Voyage!
4. Shop for Pirate Treasure
After a fun-filled evening watching our show and feasting on our dinner, there's one last thing you have to do before you leave — stop by our gift shop! You can't visit Pirates Voyage without leaving with some pirate treasure. Pirates Treasure has something for everyone. Browse handcrafted pirate ships, meticulously sculpted ceramic mermaids, and a large variety of unique pirate t-shirts. We have plenty of items for the younger pirates as well, including plush toys, pirate hats, playful swords, and more. Take home the perfect souvenir to remind you of what a great time you had at Pirates Voyage!
Visit Pirates Voyage Dinner & Show
Now that you know all the fun things to do at Pirates Voyage Dinner & Show in Pigeon Forge, you're ready to enjoy an unforgettable evening. Take a look at our show schedule and start planning your visit to our dinner show in Pigeon Forge!