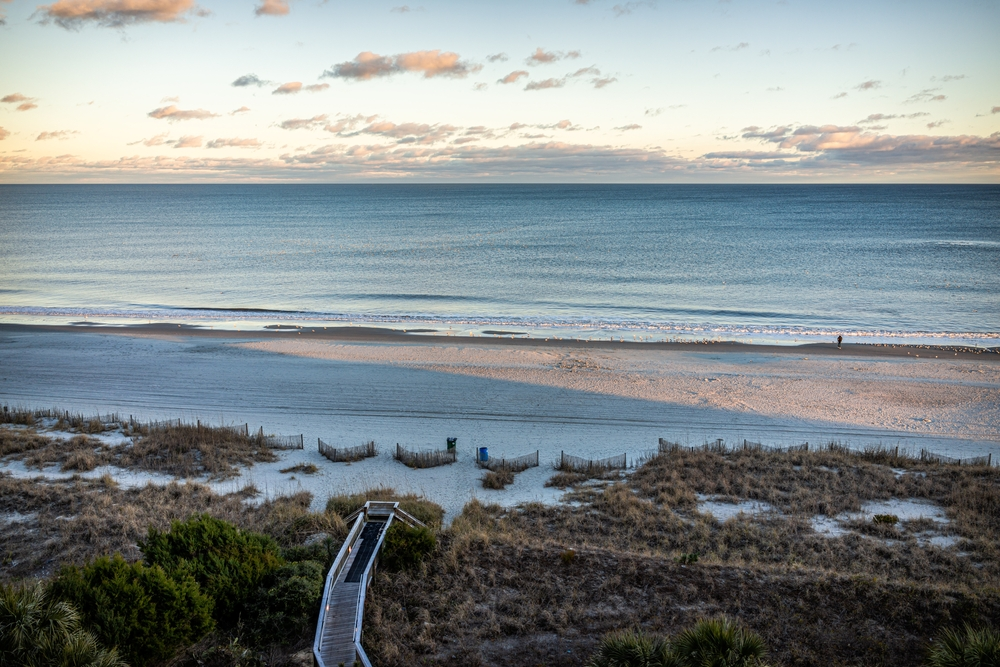 3 Things to Do in Myrtle Beach in the Winter
January 16, 2023
We know what you're thinking — who goes to the beach in the winter? You might be surprised to learn that winter is actually one of the best times to visit Myrtle Beach! You can enjoy the area with less crowds, and there is still plenty of fun to be had in the area. If you're looking for somewhere to spend a winter getaway, look no further than Myrtle Beach! Here are the top 3 things to do in Myrtle Beach in the winter:
1. Go Fishing
Just because the temperatures have dropped doesn't mean you should avoid the ocean! In fact, winter is a popular time to go fishing in Myrtle Beach. Every season offers something special when it comes to fishing. Winter is actually the best time of year for fly fishing because the water clarity is better in the colder months. Redfish are the most common fish you'll spot in the winter, as they tend to gather in groups and search for shrimp, crabs, and minnows. There are fishing charters offered all year round that make it easy for all skill levels to have fun fishing in Myrtle Beach. Some common winter fishing charters include Crazy Girl Fishing Charters, Myrtle Beach Fishing Charters, and Tails Up Guide Service.
2. Visit the Boardwalk
Another one of the best things to do in Myrtle Beach in the winter is visit the Boardwalk. There are plenty of exciting activities on and around the Myrtle Beach Boardwalk that are sure to keep you entertained. Located right in the heart of downtown Myrtle Beach, visitors can enjoy rides, shops, restaurants, and more. We recommend visiting to take a ride on the Myrtle Beach Skywheel, which has climate-controlled gondolas so you can escape the winter temperatures. You'll also be able to shop for some Myrtle Beach souvenirs, from t-shirts to home decor. If you're feeling hungry, grab a bite at one of the many eateries along the Boardwalk. You'll find seafood, burgers, ice cream, and more.
3. Enjoy an Indoor Attraction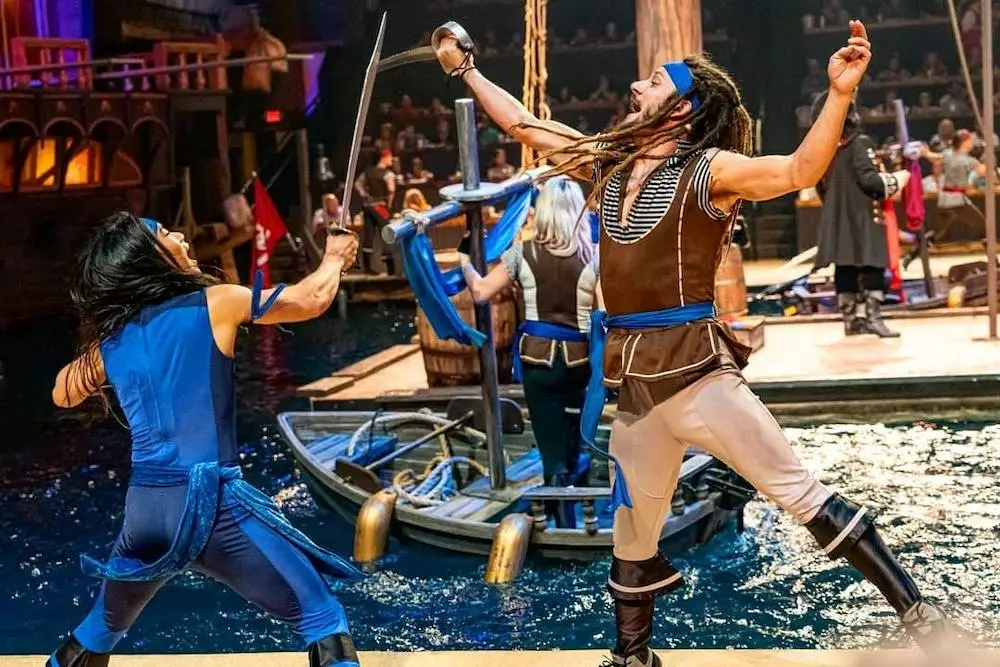 Winter temperatures tend to be mild in Myrtle Beach, and if you're hoping to escape the cooler weather, you can enjoy one of the many indoor attractions in the area! Although Pirates Voyage is closed during January, we are open on select dates starting in February. Check our show schedule to see if we'll be open while you're in town, then visit us for an epic pirate battle and a hearty, four-course pirate feast. Pirates Voyage Dinner & Show is the most fun place to eat in Myrtle Beach! Other indoor things to do in Myrtle Beach include Ripley's Aquarium, escape games, and Topgolf.
Even though it may be too cool outside to enjoy the ocean, you can still have fun in Myrtle Beach! Now that you know some of the best things to do in Myrtle Beach in the winter, you're ready to start planning your getaway. For help deciding on more things to do and places to visit, take a look at these top things to do in Myrtle Beach!