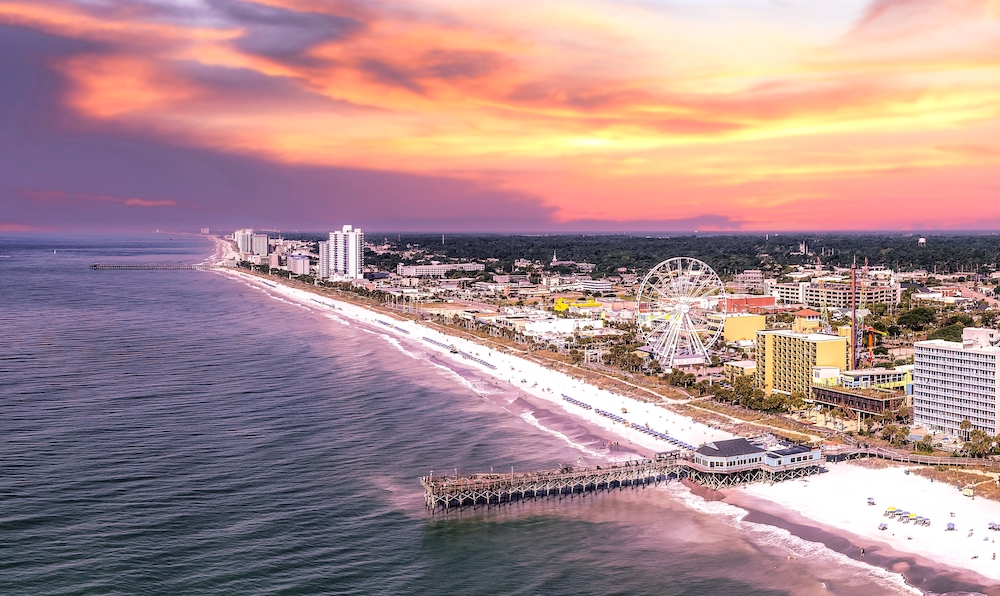 4 Things to Do in Myrtle Beach in the Summer
June 26, 2023
Are you ready to set sail on an exciting summer adventure? Plan a trip to Myrtle Beach! It's one of the top vacation destinations all year round, but especially in the summer. From soaking up the sun on the beach to visiting our pirate-themed dinner attraction, you'll never run out of exciting things to do! To help you plan your visit, we've made a list of the top things to do in Myrtle Beach in the summer:
1. Visit Pirates Voyage Dinner & Show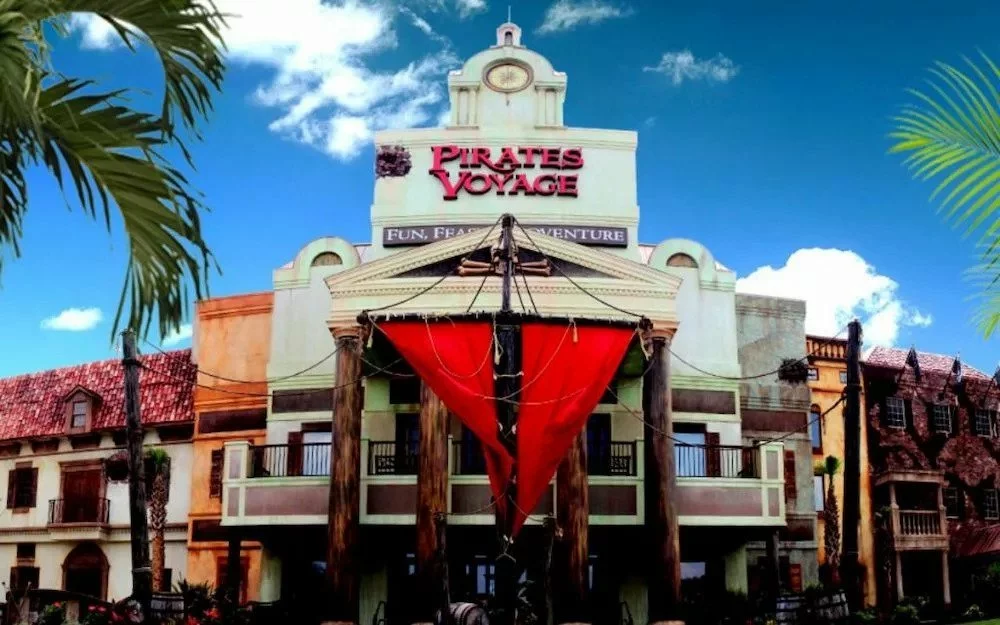 Of course, Pirates Voyage Dinner & Show is at the top of our list of things to do in the summer! When you want to escape the summer heat, there is no better place to be. Our show is the most fun place to eat in Myrtle Beach! Watch as Captain Blackbeard and his quartermaster, Calico Jack, lead the Crimson and Sapphire crews in a battle on land, on deck, in water, and in the air. There'll be sword fighting, cannons blazing, impressive tricks, and more. Be sure you bring your appetite along with you, because we serve a delicious four-course feast for you to enjoy while you watch! Our dinner includes Creamy Voyager Soup, Buccaneer Bread, Half O' Roasted Cackler, Swashbucklin' Sugar-Cured Ham, Cob O' Buttery Corn, an Herb-Basted Potato Wedge, and Apple O' Me Eye Pie! For the ultimate adventure, be sure to arrive early to Join the Crew with our special pirate and mermaid makeovers. You'll love making fun summer memories at Pirates Voyage Dinner & Show!
2. Enjoy the Beach
It wouldn't be a summer vacation without spending some time on the beach! Myrtle Beach is part of the "Grand Strand," a 60-mile strip of beautiful coastline. Spend some time relaxing in the sand and building sandcastles, walk along the beach collecting seashells, or jump and splash in the waves. We recommend waking up early for a walk along the beach at sunrise — be sure to bring a camera to capture the beautiful scenery!
3. Go on a Dolphin Cruise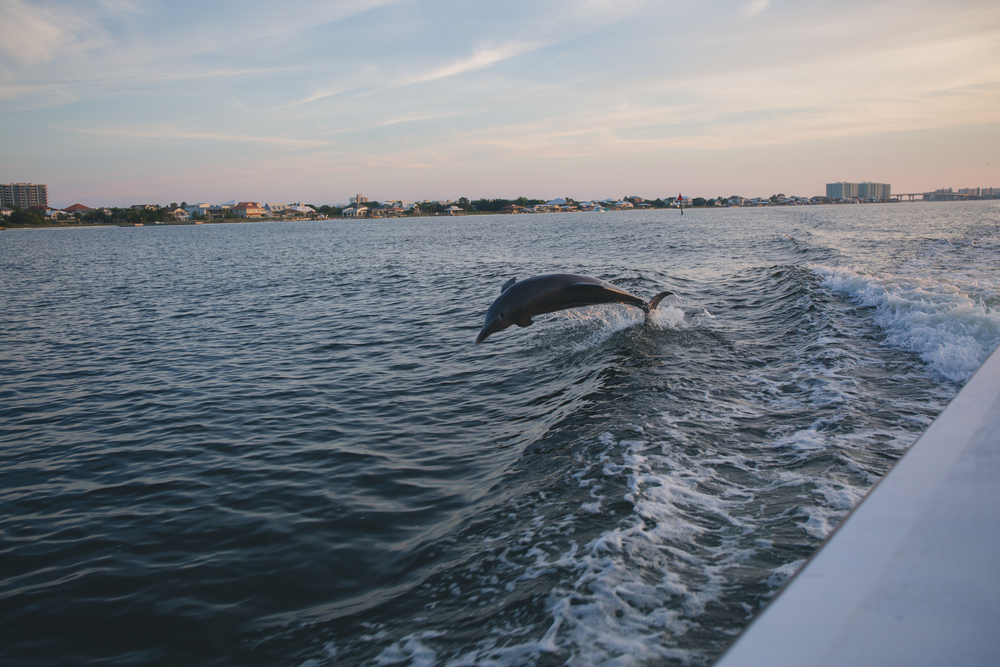 Another one of the best things to do in Myrtle Beach in the summer is to go on a dolphin cruise! Visitors of all ages love cruising the surf in search of dolphins jumping and playing among the waves. Not only will you have a chance to spot dolphins, but you'll get to take in the beautiful scenery that Myrtle Beach has to offer! While you're on the tour, you can learn more about the area and the things you see along the way. There are so many great dolphin tours to choose from, and you can't go wrong with any of the options!
4. Visit Ripley's Aquarium
Your visit to Myrtle Beach in the summer wouldn't be complete without heading to Ripley's Aquarium to see and interact with marine life! Step into an underwater world with rays, sea turtles, exotic fish, sharks, and so much more. Some of guests' favorite things to do at the aquarium are the hands-on experiences, like the touch tanks and behind-the-scenes encounters. Unique to Ripley's Aquarium in Myrtle Beach is Sloth Valley, where you'll come face-to-face with a pair of two-toed sloths who call the aquarium home. There is even an add-on experience that allows visitors to hang out with the sloths during feeding time! You won't want to miss any of the excitement that Ripley's Aquarium of Myrtle Beach has to offer.
These are just some of the many fun things to do in Myrtle Beach in the summer. The truth is, you'll have endless opportunities for fun when you visit this time of the year. For more ideas on what to do when you visit, take a look at these top 3 things to do in Myrtle Beach, SC.