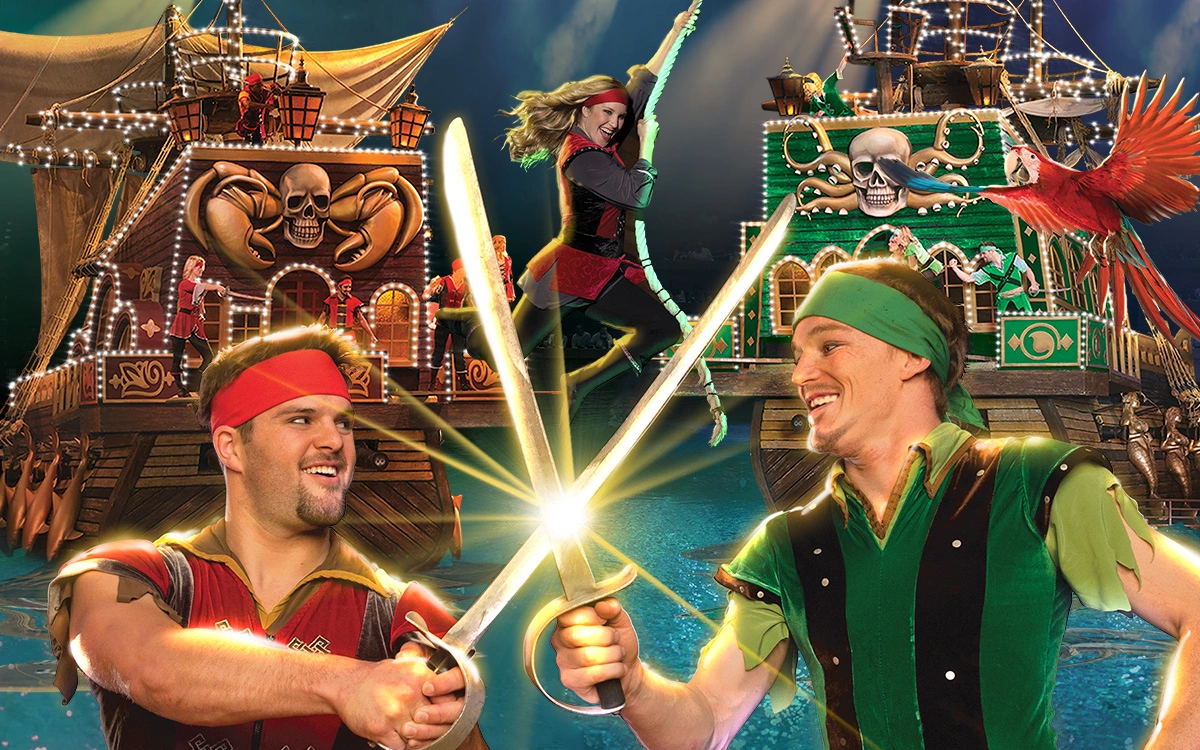 Top 3 Things to Do in Myrtle Beach in December
November 18, 2022
Are you looking for the perfect place to plan a trip for the holiday season? Visit Myrtle Beach! It's a beautiful time of year to visit this popular spot. The weather averages a cool 60 degrees fahrenheit, which is perfect for a walk along the beach in a light sweater or jacket. Plus, there tends to be less crowds this time of year, and there are, of course, plenty of opportunities to get into the holiday spirit! Here are 3 of our favorite things to do in Myrtle Beach in December:
1. Visit Pirates Voyage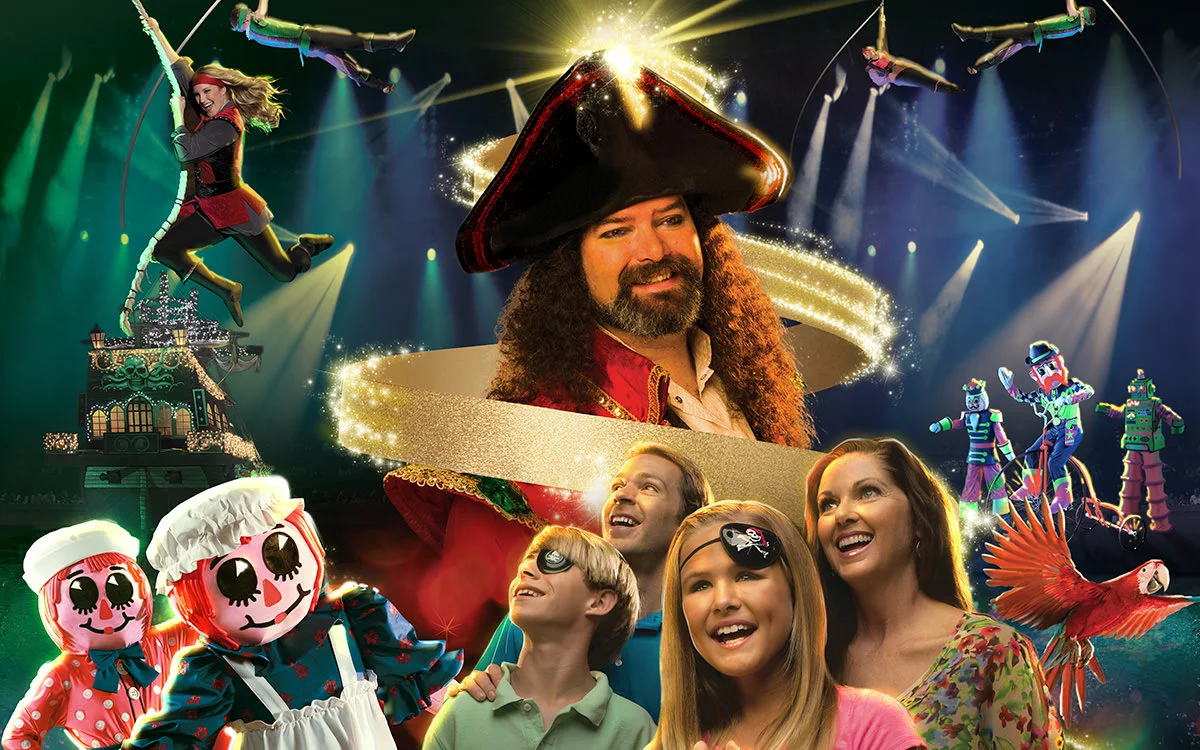 Speaking of getting into the holiday spirit, you can do just that when you visit Pirates Voyage Dinner & Show! During the holiday season, our Myrtle Beach dinner attraction puts on an incredible show that makes it a Christmas to remember. Watch as we put a swashbuckling spin on a Christmas classic as the Mystical Christmas Spirit takes Captain Scrooge on a journey through time and space to find the meaning of Christmas. You'll also be amazed by our live nativity and angel who brings a special message for both landlubbers and pirates! Of course, it wouldn't be Pirates Voyage without some fun! The Crimson and Emerald crews battle on land, on deck, in water, and high above their full-sized pirate ships for the coveted Christmas treasure. Plus, watch as giant Christmas toys come to life and perform acrobatics high above our indoor hideaway lagoon and a comical castaway and her sea lion companion bring the laughter! While you watch, enjoy a festive pirate feast with our famous Voyager Creamy Vegetable Soup, Half O' Roasted Cackler, Apple O' Me Eye Pie, and more. It's the perfect way to feel the Christmas magic with your loved ones while creating long-lasting memories!
Hoping to get some holiday shopping done while you're in town? You're in luck! Myrtle Beach is home to so many great shopping opportunities. Visit Broadway at the Beach, where you'll find everything from large retailers to toy stores. You can also head to Barefoot Landing, which not only features plenty of shopping, but a carousel the kids will love! Broadway at the Beach and Barefoot Landing are both just 5 miles away from Pirates Voyage Dinner & Show! Other places you can shop are Coastal Grand Mall, The Market Common, and Tanger Outlets. You'll have no shortage of options to find the best holiday gifts for your friends and family in Myrtle Beach!
3. Enjoy the Great Christmas Light Show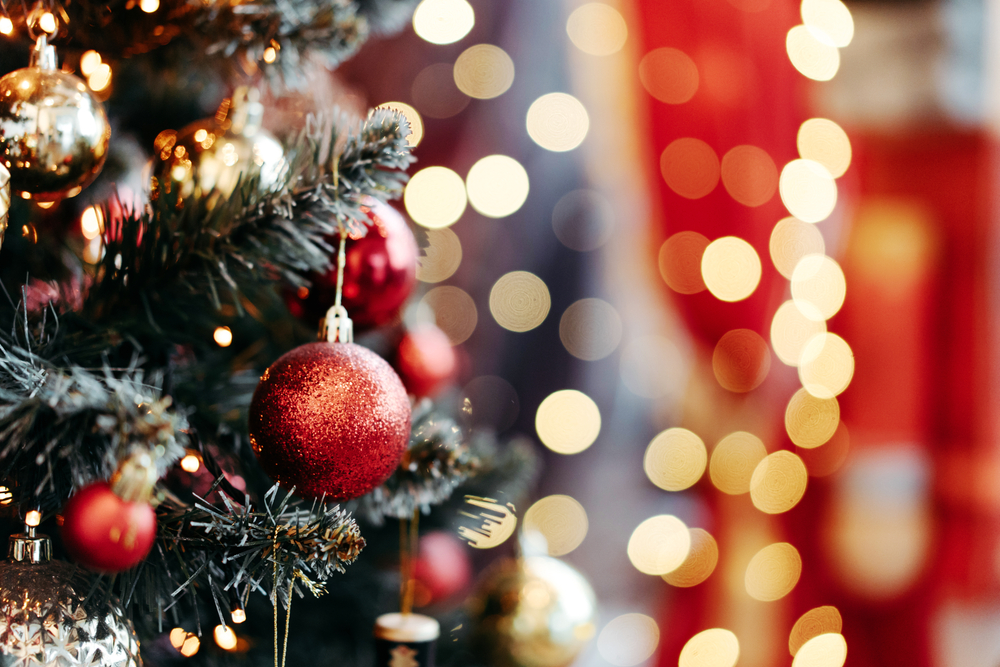 Another one of the best things to do in Myrtle Beach in December is see all the beautiful Christmas lights and decorations throughout the area! The Great Christmas Light Show is a spectacular drive-through light show on the Grand Strand! It features a 2-mile drive with more than 2 million Christmas lights and runs through the end of December each year. You'll also have the option to park and visit Santa's Village, where you'll find hot chocolate and s'mores, a Santa Express Train Ride, and Santa Claus himself! The Great Christmas Light Show takes place at the North Myrtle Beach Park & Sports Complex.
Now that we've told you about the best things to do in Myrtle Beach in December, we bet you can't wait to start planning your visit! Take a look at our Myrtle Beach show schedule and get your tickets today to our fun holiday show!