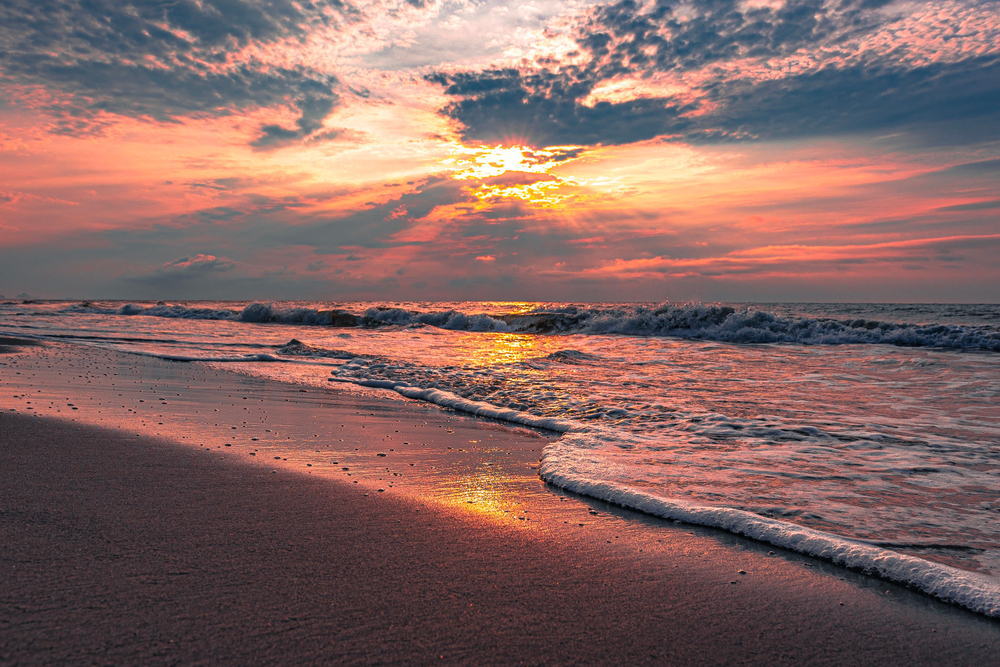 3 Things to Do in Myrtle Beach Before Our Show
February 8, 2023
Myrtle Beach is home to 60 miles of sandy beaches and so many opportunities for family fun. When you're looking for the best place to spend an evening of your Myrtle Beach vacation, look no further than Pirates Voyage Dinner & Show. From our pirate feast to our action-packed show, you're guaranteed a special experience while you're seated in our theater. However, the fun begins long before you take your seats! To guarantee you have a memorable vacation, we've made a list of the top things to do in Myrtle Beach before our show.
1. Take a Sunrise Stroll on the Beach
Start your day off the right way, with a beautiful stroll on the beach at sunrise. If you've never witnessed the wonder of a Myrtle Beach sunrise, you're in for a treat. Watch as the darkness turns to light and the sky is painted in beautiful shades of orange, yellow, purple, and red. Be sure to bring your phone with you so you can capture this breathtaking sight on camera! You'll love listening to the calming sound of the waves crashing as you take in the views.
If you wake up early enough, you can even head to the Myrtle Beach Boardwalk to see the sunrise and experience the peaceful side of downtown before the crowds start to gather.
2. Join the Crew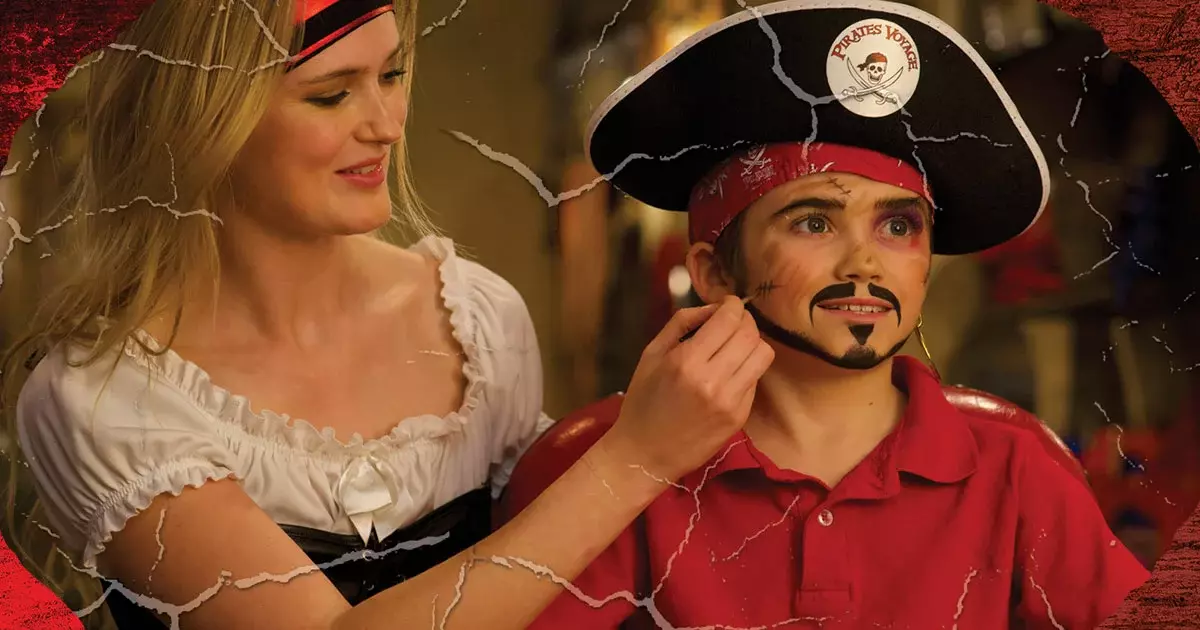 After your sunrise stroll, you'll have plenty of time to relax and enjoy some time on the beach, but you'll want to be sure to arrive early at our dinner attraction! One of the best things to do in Myrtle Beach before our show is Join the Crew at Pirates Voyage. Captain Blackbeard is searching for his new recruits, and your kids (or you) could be them! Our Join the Crew experience gives all landlubbers the opportunity to transform into swashbuckling pirates or beautiful mermaids. These makeovers are available for all ages for an additional fee. Our pirate makeovers include facial makeup, a bandana or a pirate hat, an earring and eye patch, and a sword and flag. Our mermaid makeovers include facial makeup, a tiara, earrings, and a wand and flag. Kids love the special opportunity to feel like they're a part of the show, and parents love seeing the smiles light up their children's faces.
No matter what age, the opportunity to Join the Crew at Pirates Voyage is an experience you won't want to miss!
3. Shop at Pirates Treasure
Before you take your seats in our Myrtle Beach dinner theater, you'll want to pick up some coveted pirate treasure! Our Pirates Treasure gift shop has the perfect souvenirs, toys, costumes, and more. You'll find handcrafted pirate ships, meticulously sculpted ceramic mermaids, and a large variety of unique pirate t-shirts. There are also plenty of items that kids will love, including plush toys, pirate hats, playful swords, and more. Get the perfect souvenirs to remind you of the time you set sail on an epic adventure at Pirates Voyage Dinner & Show!
Now you know about all the fun things to do in Myrtle Beach before our show, you're ready to come experience them for yourselves! Take a look at our show schedule and start planning your visit — remember to arrive early to enjoy the pre-show fun!