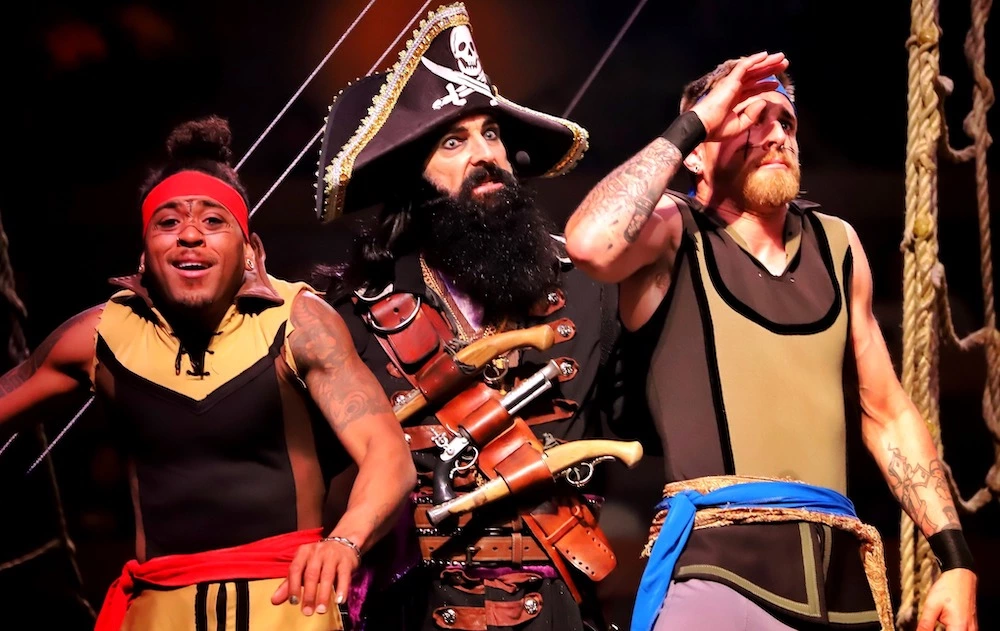 4 Things You'll Only Find at Pirates Voyage Dinner & Show in Pigeon Forge
March 16, 2023
Are you ready for a one-of-a-kind show in Pigeon Forge? Pirates Voyage Dinner & Show offers just that. This unique show has things you won't find anywhere else in the area. Set sail on a high seas adventure in the heart of the Smoky Mountains! Are you ready to learn more about this special dinner attraction? Here are 4 things you'll only find at Pirates Voyage Dinner & Show!
1. Captain Blackbeard & His Crew
Captain Blackbeard has arrived in Pigeon Forge and is ready to take you on an epic journey as the Crimson and Sapphire crews battle for the coveted treasure. Before the show, Captain Blackbeard is on the hunt for his new recruits — and you could be one of them! Participate in the Join the Crew experience and be transformed into a swashbuckling pirate. Pirate makeovers include facial makeup, a bandana or pirate hat, an earring and eye patch, and a sword and flag. Afterward, take your seats in the theater and get ready to watch the pirates battle on land, on deck, in the water, and high above their full-sized pirate ships in the indoor hideaway lagoon!
2. A Salty Sea Lion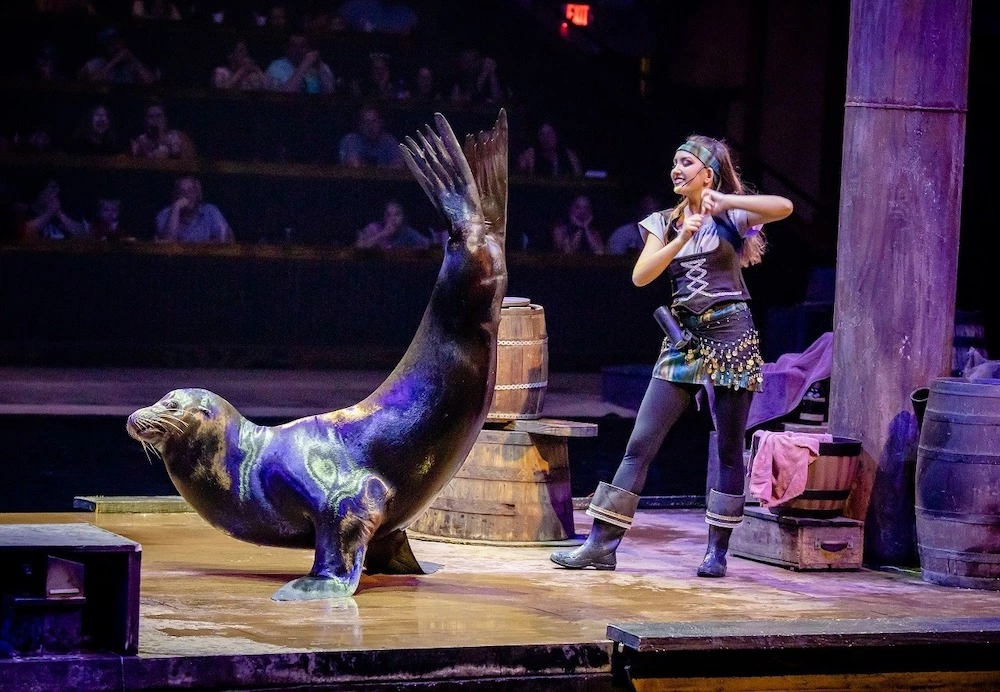 Pirates aren't the only ones battling each other at Pirates Voyage Dinner & Show — a sea lion also joins in on the action to win a battle with Captain Blackbeard. This is the only place in Pigeon Forge that you'll get to see a sea lion, and it's one of the audience's favorite parts of the show. Other animals you'll see during the show include tropical birds and daring dogs.
3. Beautiful Mermaids
You don't have to travel to the depths of the sea to see beautiful mermaids — just head to Pirates Voyage Dinner & Show! The mermaids gracefully perform high above Buccaneer Bay before diving back into the water. If you want to feel like a mermaid yourself, arrive early for the Join the Crew experience. Instead of a pirate makeover, you can choose to be a mermaid! Mermaid makeovers include facial makeup, a tiara, earrings, and a wand and flag.
4. A Pirate Feast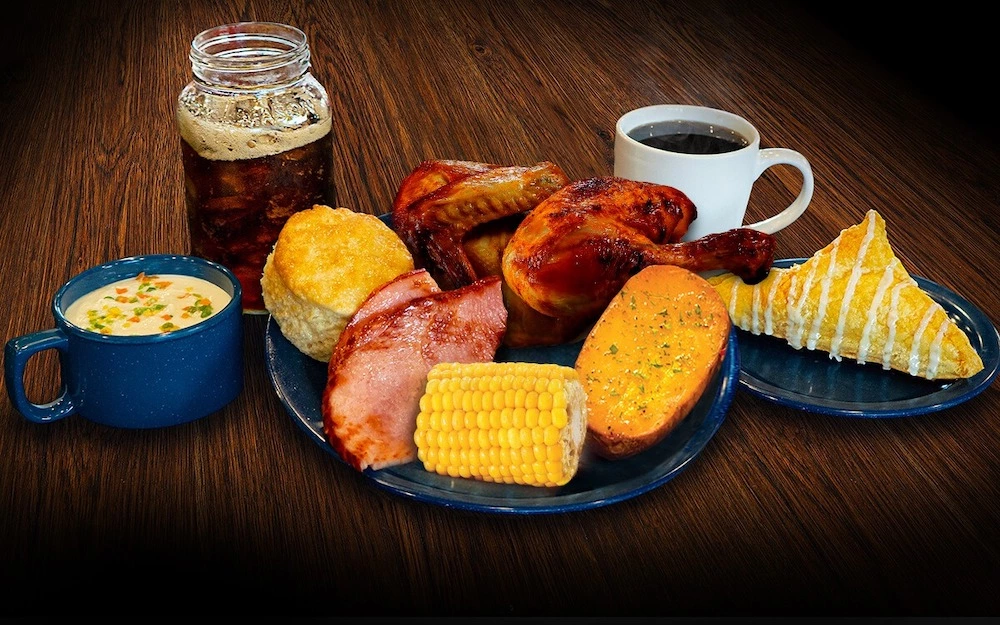 You won't find a pirate feast like this at any ordinary restaurant! Pirates Voyage in Pigeon Forge offers a delicious, four-course feast that can satisfy the most hungry of pirates. Enjoy a Buccaneer Biscuit and our famous Voyager Creamy Vegetable Soup, followed by Cracklin' Pan-Fried Chicken, Swashbucklin' Sugar-Cured Ham, Cob-O' Buttery Corn, Pirate Herb-Basted Potato, Walk the Plank Specialty Dessert, and unlimited Coca-Cola®, tea, or coffee. We even offer vegetarian, gluten-free, vegan, and dairy-free meals that are available upon request. All you have to do is mention it at the time of your reservation!
You'll love everything that Pirates Voyage Dinner & Show in Pigeon Forge has to offer. Whether it's enjoying your child's face light up as they're transformed into a pirate or mermaid, watching the action-packed pirate battle take place, or devouring the delicious feast, you're in for a special evening at our show! Take a look at our show schedule and start planning your trip to Pirates Voyage today!