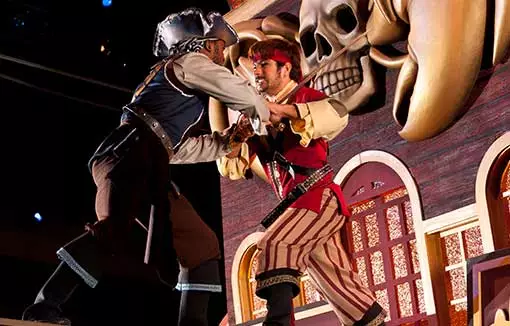 6 Things That Make Us a Can't-Miss Myrtle Beach Attraction
May 27, 2022
Do you want to visit a one-of-a-kind attraction on your Myrtle Beach vacation? Put Pirates Voyage Dinner & Show at the top of your list! We offer excitement that you can't get anywhere else in the area, which is part of what makes us an attraction you have to visit while you're in town. Take a look at these 6 things that make Pirates Voyage a can't-miss Myrtle Beach attraction:
1. Our Pirate Feast
You won't find a meal like ours anywhere else in Myrtle Beach! We offer our visitors a delicious four-course pirate feast. The menu includes Voyager Creamy Vegetable Soup, Buccaneer Bread, Half O' Roasted Cackler (Chicken), Swashbucklin' Sugar-Cured Ham, Cob O' Buttery Corn, Pirate Herb-Basted Potato, and Apple O' Me Eye Pie. There's also unlimited Coca-Cola, tea, or coffee! To ensure we can accommodate all of our visitors, we also offer vegetarian, gluten-free, vegan, and dairy-free meals available upon request.
2. Our Talented Performers
Our talented performers will have your eyes glued to the stage the entire time! Not only does our show feature pirate performers, but it also has beautiful mermaids. Throughout the show, you'll get to see incredible acrobatics, high-diving stunts, and more. The mermaids perform impressive dives into the lagoon, and our pirates soar high above their ships in an epic battle. There is never a dull moment!
3. Our Live Animals
In addition to our talented human performers, we also have incredible animal performers who might just steal the show. Our sea lions will keep a smile on your faces as they show off their tricks, and so will our dock-diving dogs! We also have beautiful tropical birds and other animals that will keep you entertained.
4. Our Face Painting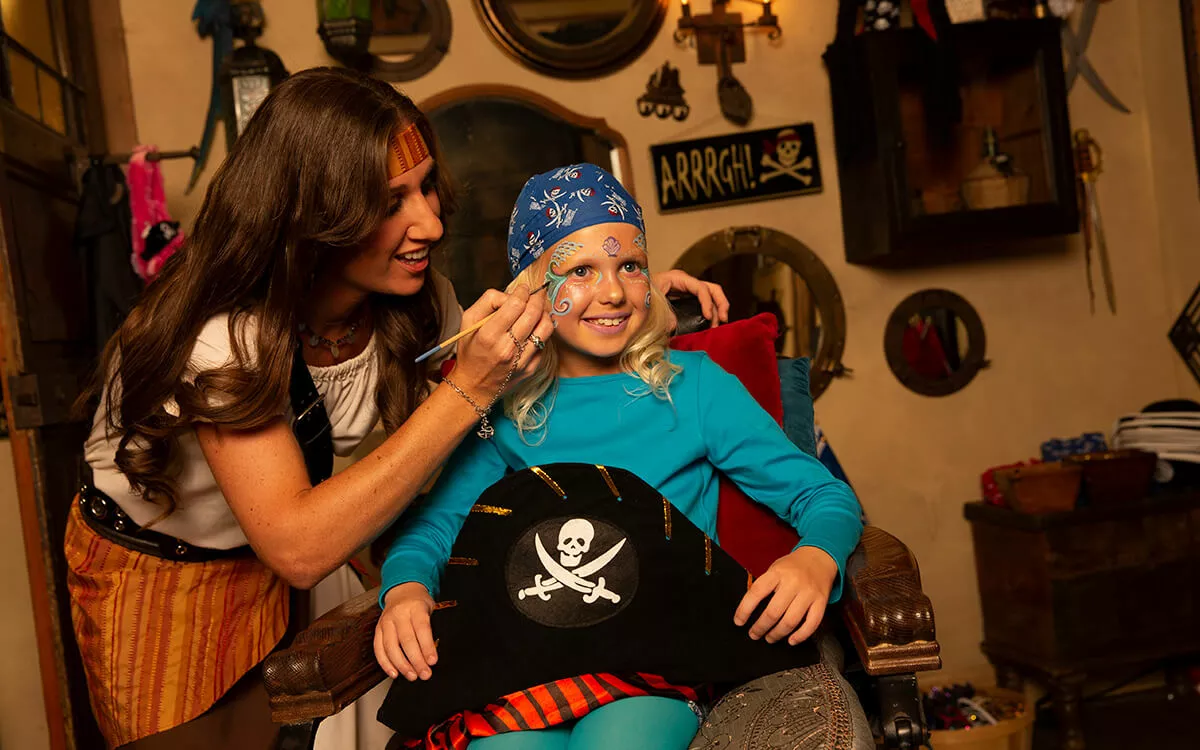 Do your little ones want to join our crew? We offer makeovers before the show so that they can! With face painting and accessories, watch as they transform into beautiful mermaids or pirates. It's a great way to get the kids involved before you take your seats and watch the action unfold.
5. Our Gift Shop
Our Myrtle Beach attraction features an awesome gift shop where you'll find the perfect souvenirs. Find beautiful handcrafted pirate ships, sculptured mermaids, ceramic mugs, unique pirate t-shirts, and so much more. Plus, we have a variety of plush toys the kids will love! After an action-packed evening, you'll love being able to take home a one-of-a-kind pirate souvenir from our gift shop.
6. Our Location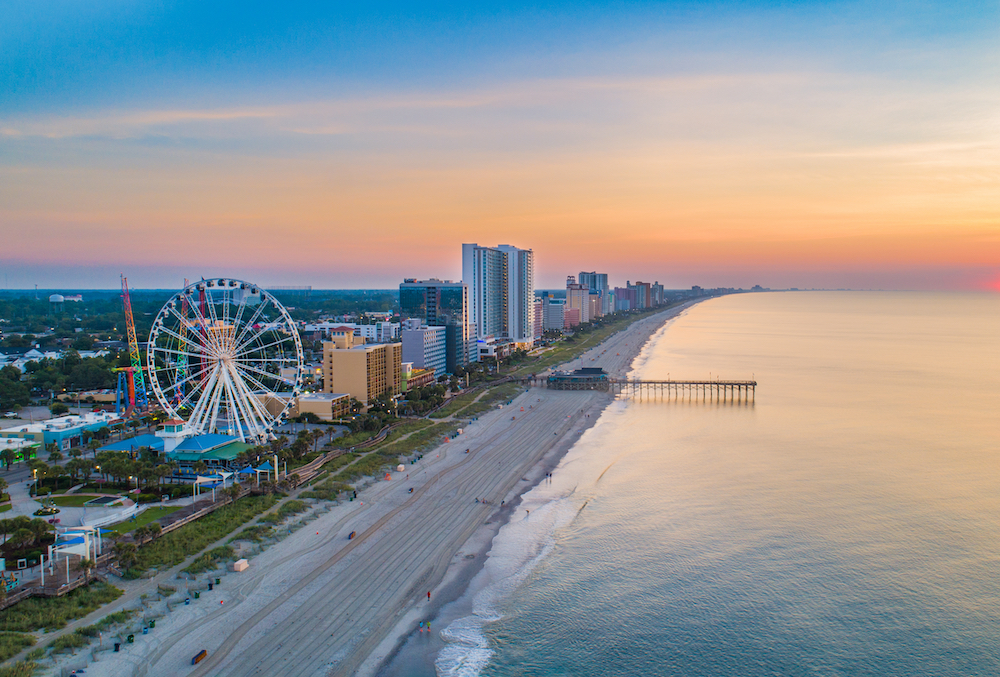 Pirates Voyage Dinner & Show has the perfect Myrtle Beach location because we're close to it all. Our dinner attraction is 3 miles from the ocean, 5 miles North of Broadway at the Beach, and 5 miles South of Barefoot landing. We're also just a short drive from many of the popular hotels and attractions in the area. That means it's easy to enjoy all the rest of the fun and excitement in Myrtle Beach after you see our show!
Plan a Visit to Our Myrtle Beach Attraction
Are you ready to come visit our can't-miss Myrtle Beach attraction? It's time to start planning your trip! Take a look at our show schedule for Pirates Voyage and get your tickets!