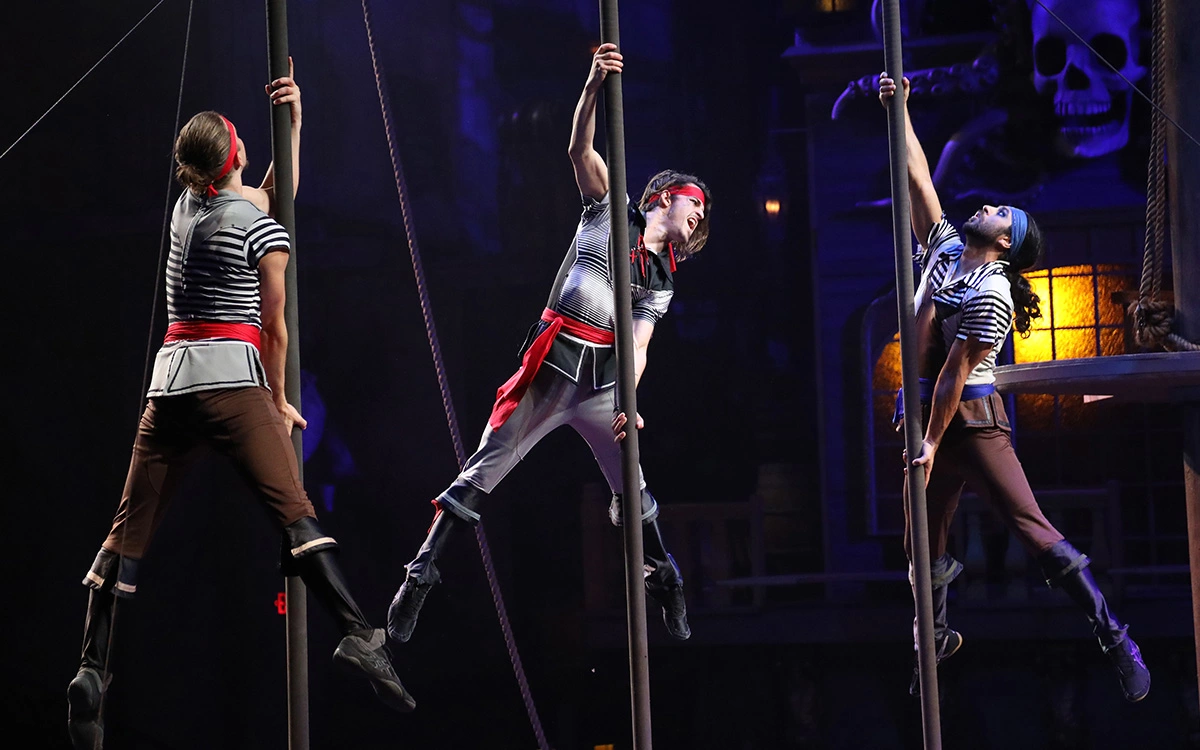 5 Things That Make Pirates Voyage Dinner & Show in Pigeon Forge Special
May 22, 2022
Pirates Voyage Dinner & Show is a one-of-a-kind show that you won't want to miss on your vacation. From our four-course pirate feast to our incredible location, we offer guests an experience like no other. To help you learn what sets our show apart from the rest, we've made a list of 5 things that make Pirates Voyage Dinner & Show in Pigeon Forge special.
1. Our Dinner
You better bring a hearty appetite when you come to our dinner attraction because our delicious four-course pirate feast is enough to fill even the hungriest pirates! The meal starts off with our famous Creamy Vegetable Soup and a Buccaneer Biscuit, and also includes Cracklin' Pan-Fried Chicken, Sugar-Cured Ham, Corn on the Cob, an Herb-basted Potato, a Walk the Plank Peach Turnover, and unlimited Coca-Cola, tea, or coffee.
We also have vegetarian, vegan, gluten-free, and dairy-free meals available upon request.
2. Our Aerial and Diving Tricks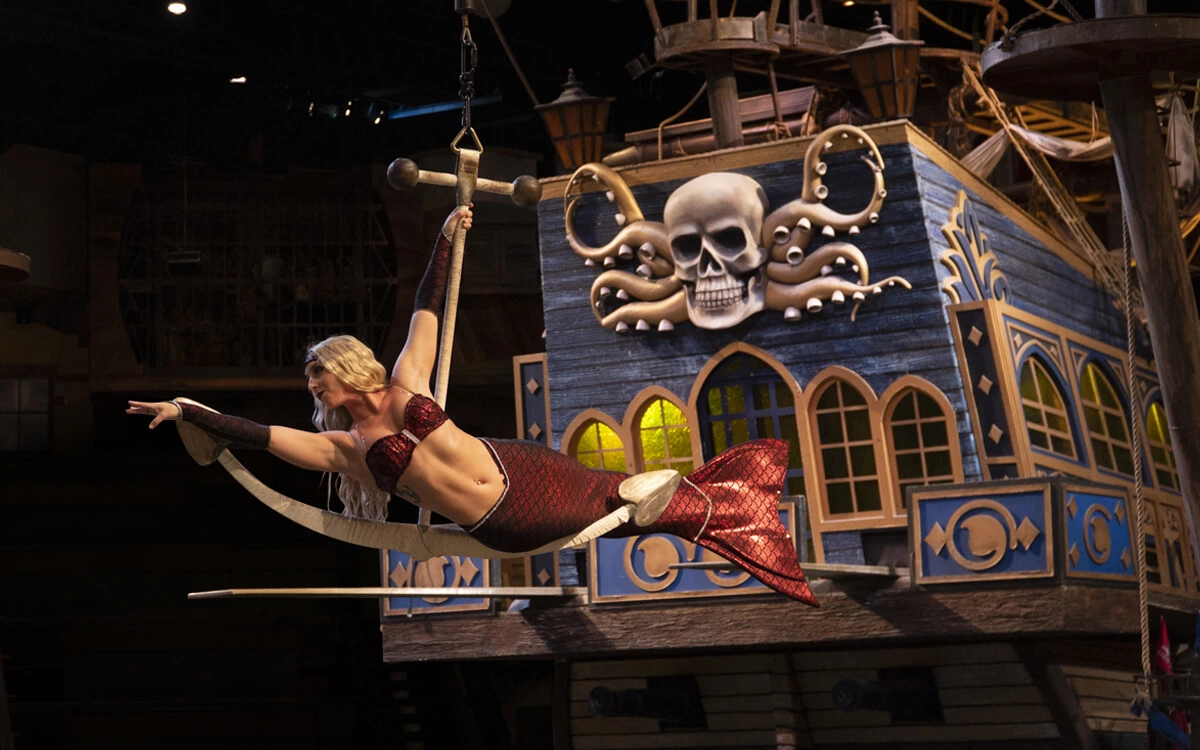 Our action-packed show includes tricks and stunts that will have your eyes glued to our talented performers. Watch as our pirates battle high in the air above their full-sized pirate ships, performing gravity defying aerial and acrobatic stunts. Our beautiful mermaids will catch your eye as well, putting on a performance like none you've ever seen before. In addition to the impressive aerial and diving tricks, our show also features singing and dancing, live animals, fire stunts, and more.
3. Our Sea Lions
Speaking of live animals, you'll fall in love with our sea lions. Salty the Sea Lion has been known to steal the show with his tricks! In addition to sea lions, we also have dock-diving dogs, beautiful tropical birds, and even ducks. The animals add a whole different element to our entertaining show.
4. Our Makeovers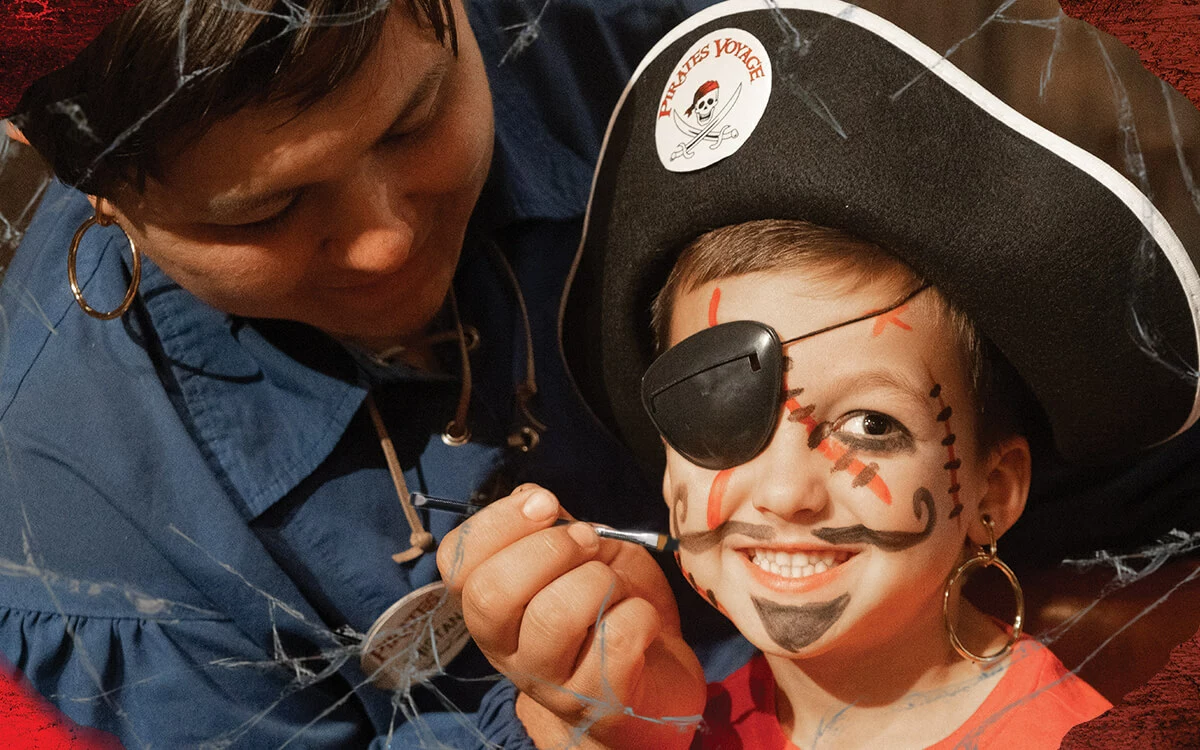 We want all our guests to feel like they're part of the action. That's why we offer makeovers before the show. Arrive early and let your little ones (or yourselves!) be transformed into pirates or mermaids with face painting and accessories. Be sure to take pictures so you can hold onto the memories forever before taking your seats and watching the real pirates and mermaids perform!
5. Our Location
Another thing that makes Pirates Voyage Dinner Show in Pigeon Forge special is our convenient location. It's easy for everyone to find us on vacation! Our theater is located right on the Parkway, just minutes from the best hotels and lodging in the area. We're adjacent to The Island and only minutes from Dollywood and Dolly Parton's Stampede. We're also a short drive from Gatlinburg, where more fun awaits! Your family will love being able to visit Pirates Voyage and then have easy access to other exciting things to do in Pigeon Forge and the Smoky Mountains.
Visit Pirates Voyage Dinner Show in Pigeon Forge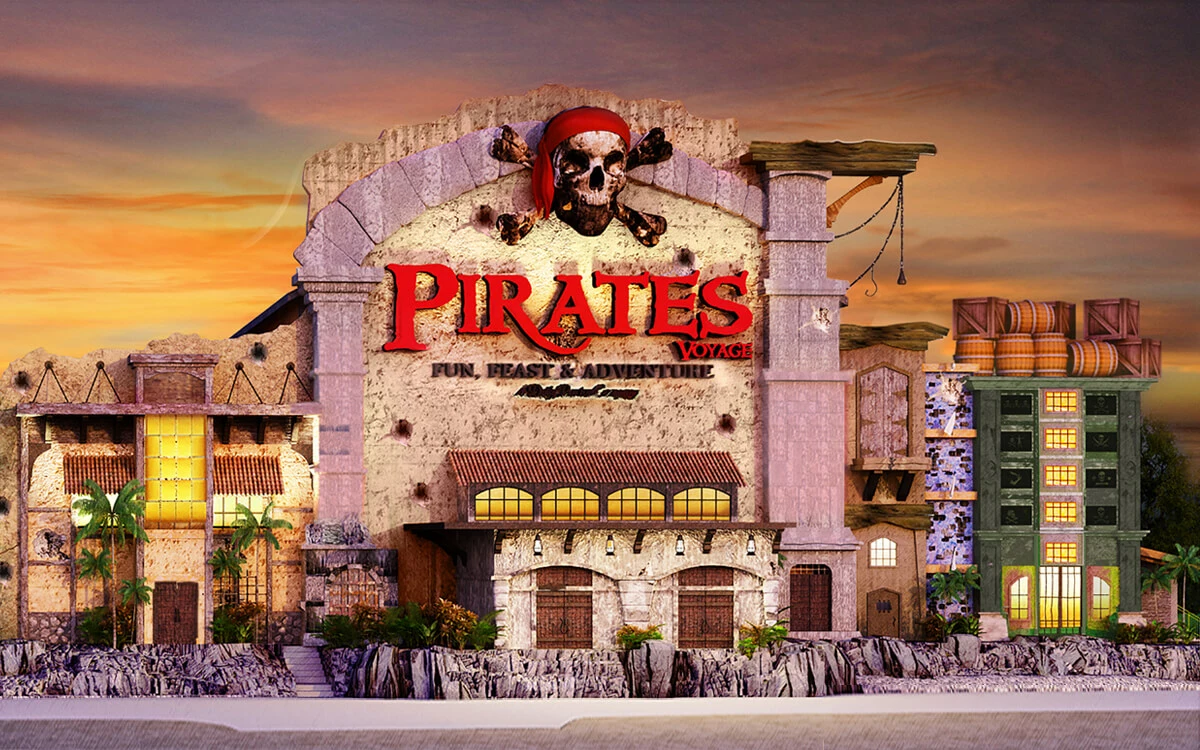 We can tell you more about what makes Pirates Voyage Dinner Show in Pigeon Forge special, but we'd rather you come see for yourselves! Take a look at our Pigeon Forge show schedule, then pick the best date for your visit to Pirates Voyage.