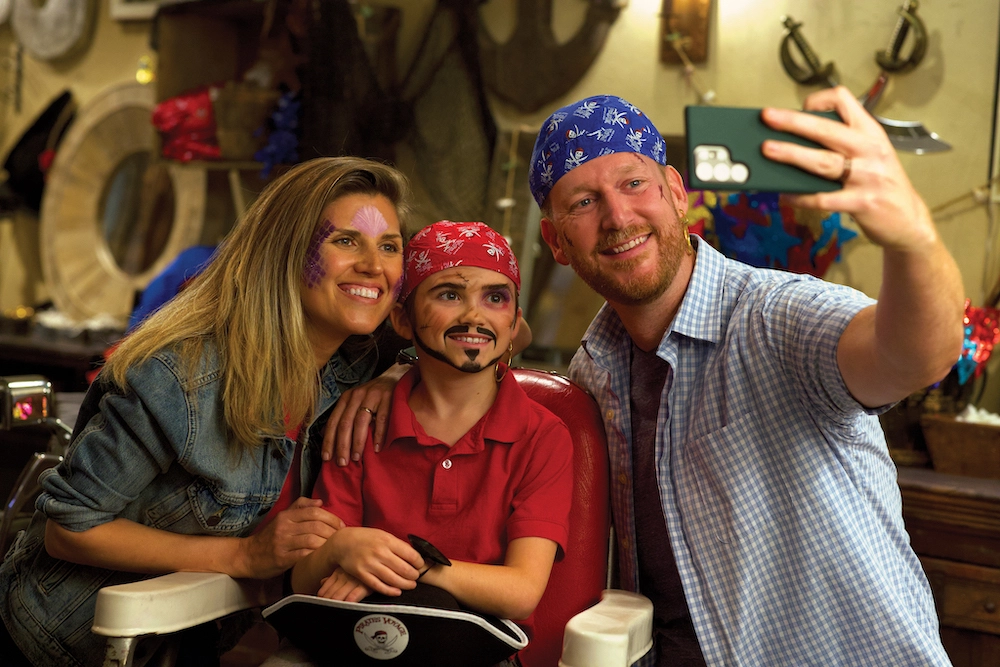 4 Things to Do for Kids at Our Pigeon Forge Dinner Show
August 8, 2023
It's no secret that Pirates Voyage Dinner & Show is a great attraction for families to visit while they're in Pigeon Forge! One of the reasons is because we have so many things for kids to love. From the moment you arrive at our attraction, kids will have a great time enjoying everything we have to offer. To help you learn more, we've put together a list of 4 things to do for kids at our Pigeon Forge dinner show:
1. Join the Crew
One of kids' favorite parts of our dinner attraction happens before the show even begins! You'll want to be sure to arrive early to take part in our Join the Crew experience. Captain Blackbeard and his crew are scouring for landlubbers to become their new recruits, and your kids could be some of them! Choose to be transformed into a swashbuckling pirate or a beautiful mermaid. Our Join the Crew experience involves pirate or mermaid makeovers that will have kids feeling like they're a part of the show! Our pirate makeovers include facial makeup, a bandana or a pirate hat, an earring and an eye patch, and a sword and a flag. Our mermaid makeovers include facial makeup, a tiara, earrings, and a wand and a flag.
Does the whole family want to join in on the fun? Our makeovers are available for all ages for an additional fee!
2. Enjoy the Show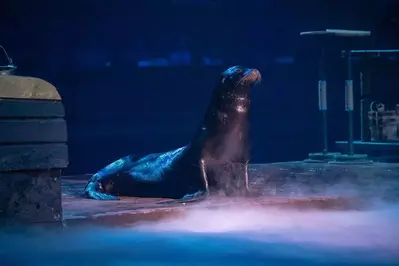 Another thing for kids to do at Pirates Voyage is enjoy the show, of course! Our family-friendly show is packed with action and non-stop entertainment. Watch as pirates battle on land, on deck, in the water, and in the air above their full-sized pirate ships! They're even joined by beautiful mermaids who have the opportunity to show off their diving skills. Kids especially love when Salty the Sea Lion joins in on the fun to win a battle against Captain Blackbeard! Our show is filled with exciting tricks, impressive singing and dancing, live animals, and more for kids to enjoy.
3. Eat a Pirate Feast
Who doesn't love eating a delicious meal? Our four-course pirate feast has favorites that both kids and adults will love! Your kids won't go hungry when they visit Pirates Voyage Dinner & Show. Our feast includes our famous Cracklin' Pan-Fried Chicken, our famous Voyager Creamy Vegetable Soup, and more. Our Walk the Plank Specialty Dessert is a big hit with kids, along with our unlimited drinks! We also have special meals available if the kids or anyone in your family have dietary restrictions. Kids love getting to devour our pirate feast while watching an epic pirate adventure take place!
4. Take Home Pirate Treasure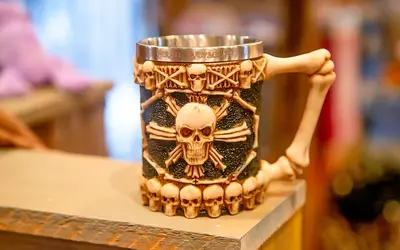 Your journey at Pirates Voyage wouldn't be complete without taking home some pirate treasure! That's why visiting our gift shop is one of the can't-miss things to do for kids at our Pigeon Forge dinner show. Our shop is filled with something for everyone. Get a plush animal for your kids to cuddle with every night, purchase toy swords so you can have your own pirate battles, or find pirate or mermaid costumes and accessories so you can dress up as your favorite performers back home! Our gift shop also features Pirates Voyage apparel, handcrafted pirate ships, ceramic mermaids, drinkware, and so much more.
Now that you know about all the things to do for kids at our Pigeon Forge dinner show, you're ready to start planning your visit with your whole family! Take a look at our show schedule and choose the Pirates Voyage show date that works best for you.