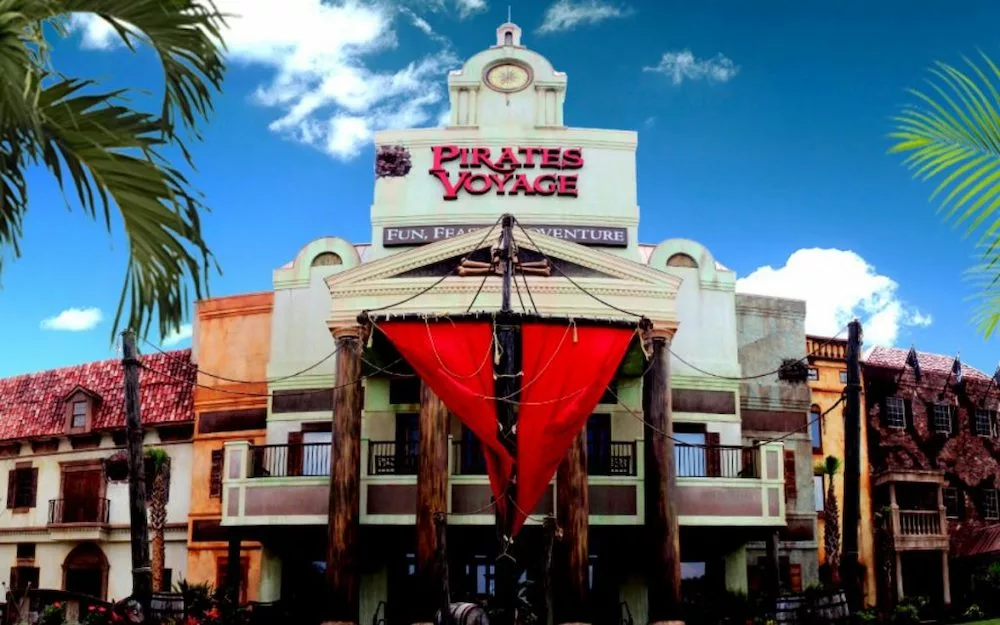 4 Things You Can Enjoy at Our Myrtle Beach Show
September 8, 2022
There's way more to Myrtle Beach than just, well, the beach. Stay away from the overcrowded areas and instead visit our Myrtle Beach show, a fan favorite among area visitors! Our show, Pirates Voyage, blows away guests as adventure and family fun are brought to life! Here are 4 things you can enjoy at our Myrtle Beach show:
1. Pirates Come Alive and Entertain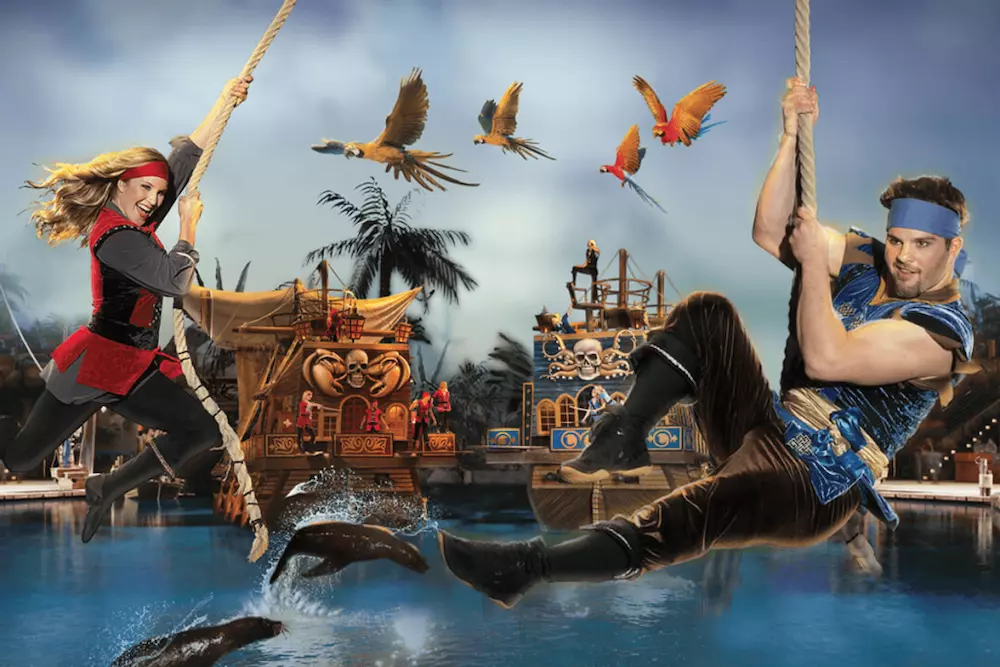 Pirates in Myrtle Beach?! Shiver me timbers! Trademarked as "the most fun place to eat in Myrtle Beach," our show celebrates the traditional pirate spirit with the help of talented performers, magical mermaids, tropical birds and more! Follow Captain Blackbeard and his quartermaster, Calico Jack, as they guide their Crimson and Sapphire crews into battle on land, on deck, in water and above life-sized pirate ships in an indoor hideaway lagoon. Batten down the hatches and prepare for exhilarating battles.
2. A Fabulous Four-Course Feast
It's only right that when you attend Pirates Voyage, you're treated like the most esteemed pirate! Our cooking crew takes over the galley where they cook up a delicious four-course feast of hearty foods! No one here will judge you if you need to loosen your belt a bit for this meal. Vegan, vegetarian and gluten-free options are available upon request. Our four-course feast includes:
Voyager Creamy Vegetable Soup
Buccaneer Bread
Half O' Roasted Cackler (Chicken)
Swashbucklin' Sugar-Cured Ham
Cob O' Buttery Corn
Herb-Basted Potato Wedge
Apple O' Me Eye Pie
Unlimited Coca-Cola, tea or coffee
3. Fun For All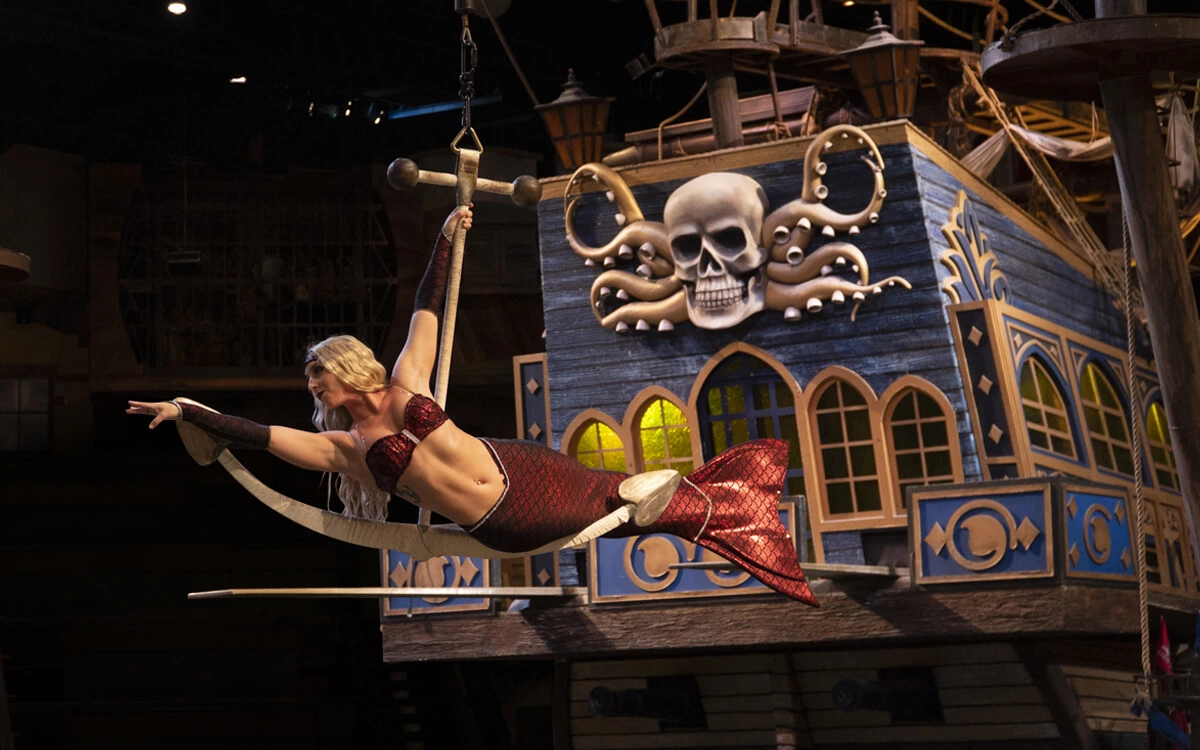 No matter your age, we're confident that you'll love our Myrtle Beach show just like the many guests who visited before you! Children come away fascinated by Captain Blackbeard and the wild antics of the pirates! Young kids love the magical mermaids, in awe of their beauty and uniqueness! Who doesn't love the cast of live animals in our show? Whether you're a child, teen or adult, our show leaves you with a smile on your face while surrounded by your family and friends.
4. Make it a Christmas to Remember
Celebrate the holiday season at our annual Christmas show, where the cast retells the Charles Dickens' classic, "A Christmas Carol," with a pirates' spin! Our holiday show begins in November and runs through December, as Captain Scrooge learns the meaning of Christmas! The Crimson and Emerald crews compete over a special Christmas treasure on deck, on land, in water and high above 2 full-sized pirate ships. Large Christmas toys come to life and perform high-flying acrobatics above the lagoon, and a live Nativity and an angel spread a special message to both pirates and landlubbers alike. It's sure to be a Christmas to remember!
Have we convinced you to visit Pirates Voyage? Secure your tickets to our Myrtle Beach show today and start planning your vacation! We look forward to seeing you soon!