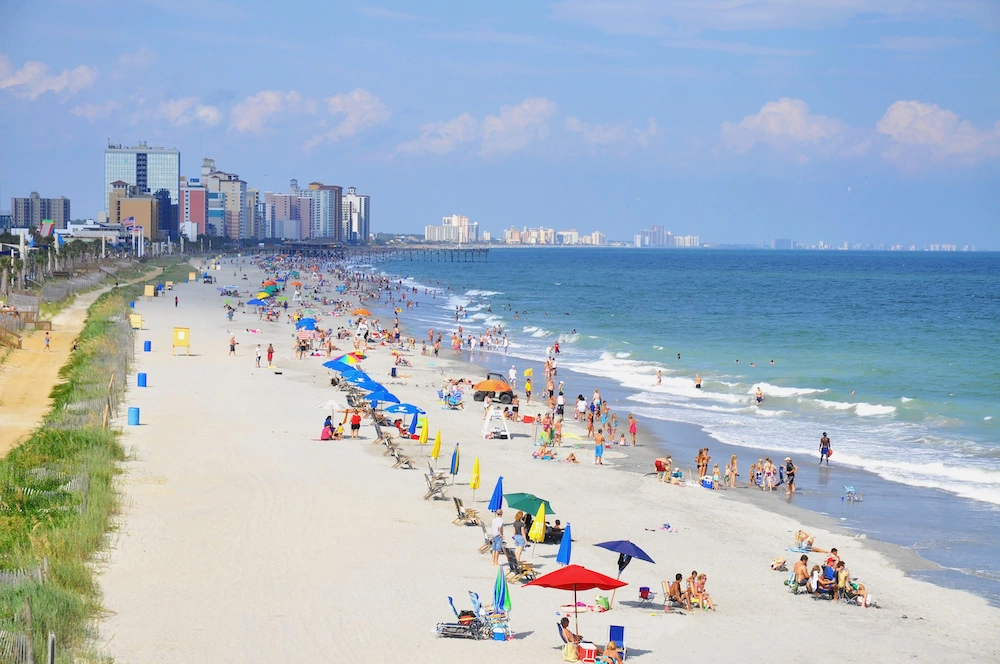 6 Things You Didn't Know About Myrtle Beach, SC
March 24, 2023
Myrtle Beach is the ultimate beach destination on the East Coast. It's filled with opportunities for fun, including our dinner show, of course! Whether you've been to Myrtle Beach once or 10 times, there may be some surprising facts about this vacation spot you don't know. Are you interested in learning more? Take a look at these 6 things you didn't know about Myrtle Beach, SC:
1. Its name comes from a type of tree.
Have you heard how Myrtle Beach got its name? It's actually named after a type of tree. The name "Myrtle Beach" comes from the wax myrtle, which is an abundant local shrub that grows all over town. It was formerly called Withers, but in the early 1900s, a contest was held to change the name. The suggestion of Myrtle Beach won the contest, and the first Myrtle Beach post office replaced the Withers post office in the early 1900s.
2. It's rich in history.
When most people think of visiting Myrtle Beach, they think of the Grand Strand and the beautiful beaches and exciting entertainment. However, Myrtle Beach is also rich in history. Many historic homes, sites, and towns line the Grand Strand. Some historic spots you can visit include Brookgreen Gardens, the largest sculpture garden in North America, and Atalaya Castle, a historic estate.
3. Must-visit outdoor spots include more than just the ocean.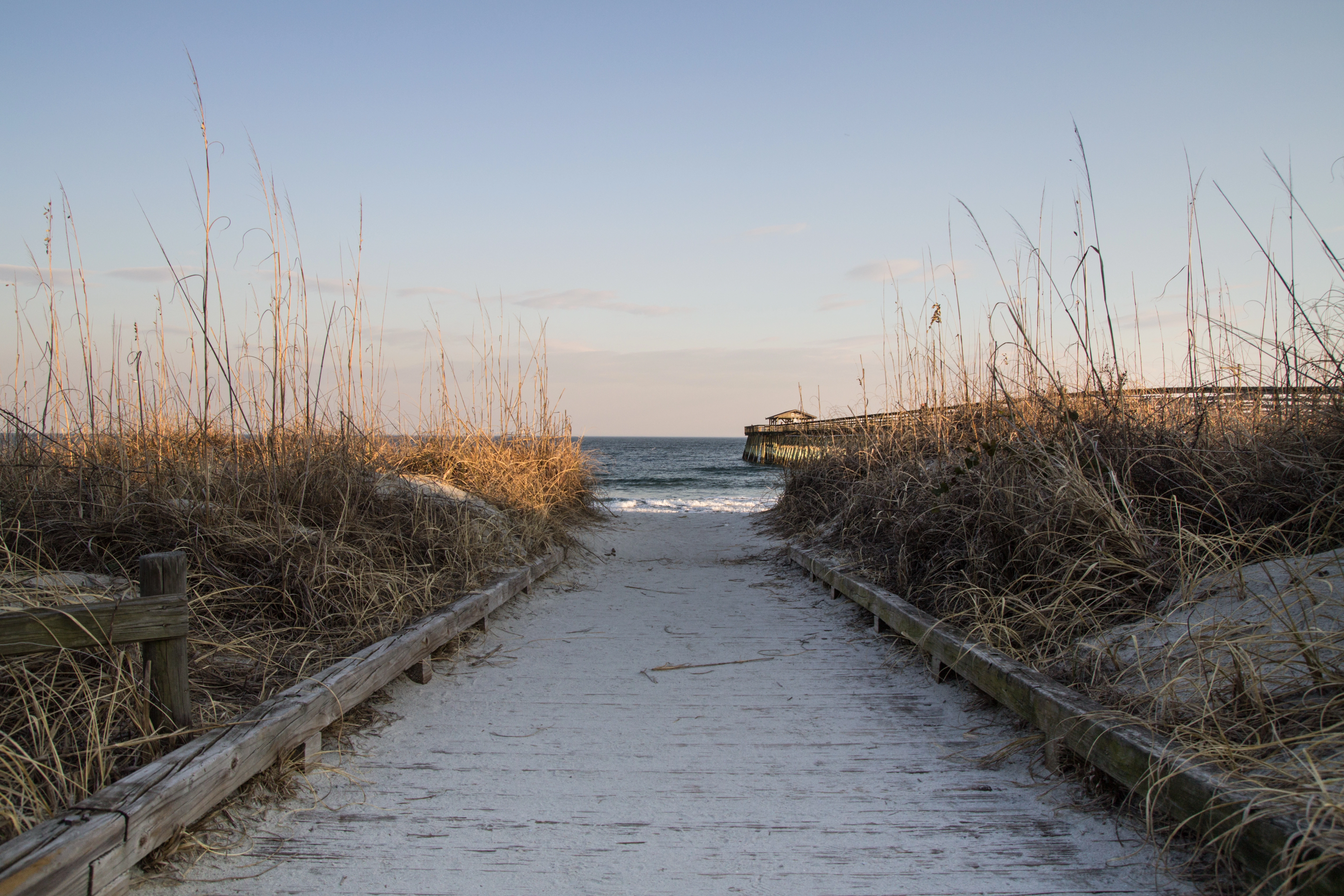 The most popular thing to do in Myrtle Beach is to enjoy the ocean. However, there are some other outdoor spots that are worth exploring while you're in town. Myrtle Beach State Park was the first state park in South Carolina and remains one of the most beautiful parks in the country. It's nestled among an oceanfront maritime forest and provides opportunities for fishing, stunning ocean views, educational opportunities, and more. Huntington is another state park worth visiting and is popular for its various trails and wildlife viewing opportunities.
4. The Shag dance originated here.
Have you heard of the popular swing dance, "the shag"? This type of dance was wildly popular in the 1950s and 1960s and actually originated in North Myrtle Beach! When you visit, you're sure to find a beach music band that's happy to show you the basic steps, so get your dancing feet ready!
5. It's a fun destination all year long.
Summer is the most popular time of year to visit Myrtle Beach, but it's not the only good time to visit! You can have fun in Myrtle Beach, SC all year long! If you're hoping for fewer crowds, plan a visit in the fall or winter. If you're hoping for the perfect beach weather, plan a visit in the spring or summer. There are fun activities for you to enjoy and exciting events throughout the year that are sure to entertain you whenever you visit!
6. It became home to our popular dinner show in 2011.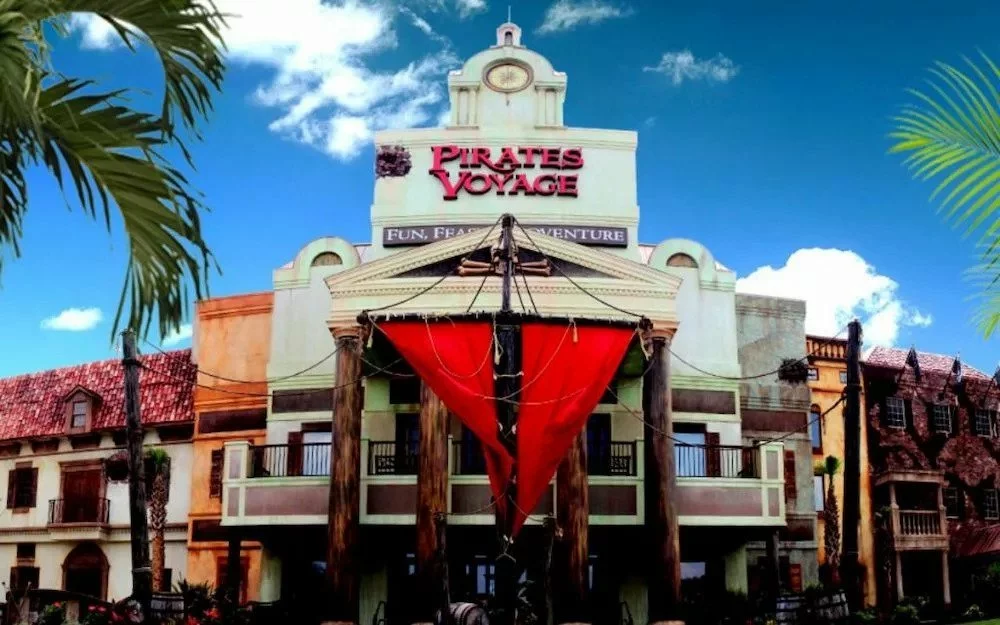 We've been entertaining Myrtle Beach visitors since 2011, when Pirates Voyage Dinner & Show in Myrtle Beach first opened. Each year, our dinner attraction provides everyone with a family-friendly show and delicious four-course feast. Watch pirates battle on land, on deck, in water, and high above their full-sized pirate ships as they fight for the coveted sunken treasure. This action-packed show has swashbuckling pirates, beautiful mermaids, dogs, sea lions, tropical birds, and so much more. You won't want to miss the chance to see our dinner show when you're in the area!
Are you interested in learning even more about Myrtle Beach, SC? Check out these 4 interesting facts about Myrtle Beach!