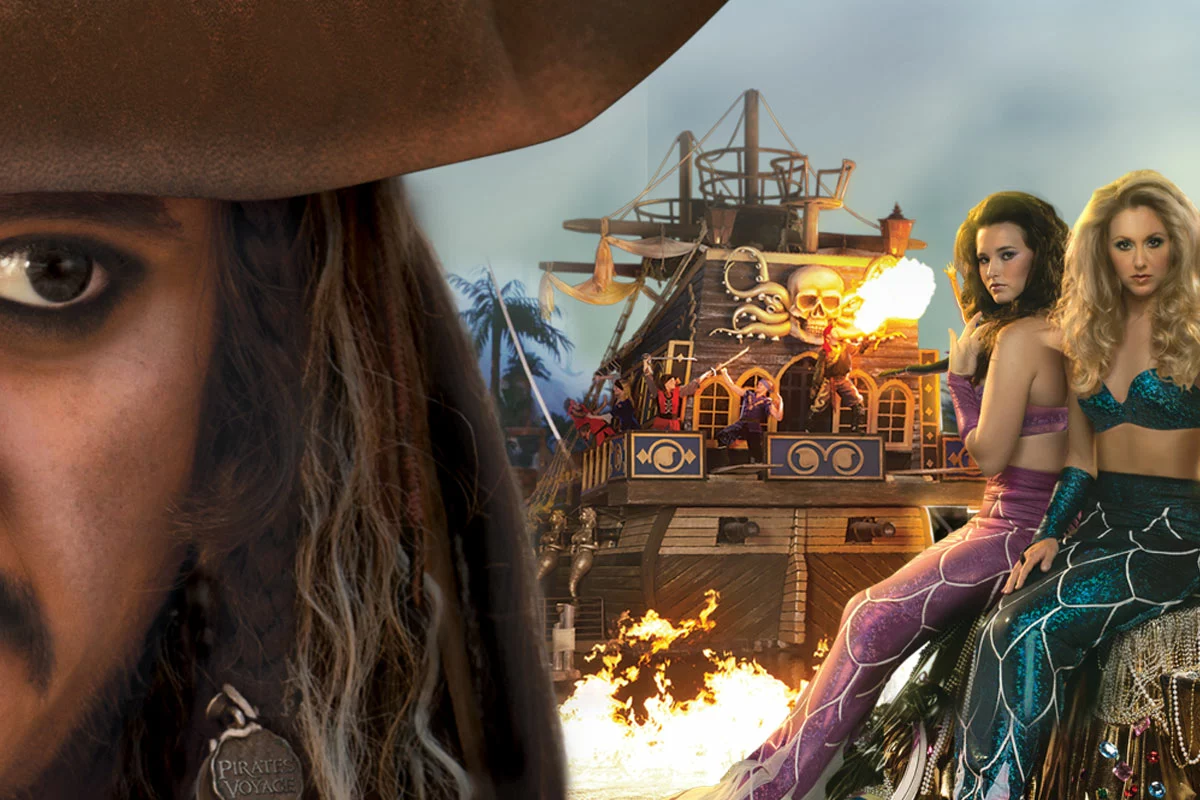 Happy New Year & Thank Ye For Another Great Season!
January 2, 2018
Ahoy Mateys! Thank ye for another great season at Pirates Voyage in Myrtle Beach, SC!
We hope to see you at Pirates Voyage on your next vacation to sunny Myrtle Beach! Even though it is early in the new year we know some of you are already planning your next family adventure. Remember to arrive early for an exciting, interactive experience in Pirates Village. Get a pirate or mermaid makeover and take part in a pirate sing-a-long while you get in the pirate mood.
Join Captain Blackbeard
As you cheer on the Crimson and Sapphire crews in an epic battle for lost treasure you will
join Captain Blackbeard, the most famous pirate to ever sail the seven seas, and his quartermaster Calico Jack. Adventure, excitement, and beautiful mermaids await….
If you've never been to Pirates Voyage, you owe it to yourself and your crew to come! And if you have already visited, you owe it to yourself to come back!
Four-Course Feast
During your visit, enjoy the fabulous four-course feast! Enjoy a dinner fit for a Captain with Voyager Creamy Vegetable Soup, Buccaneer Bread, Half O' Roasted Cackler (Chicken), Captain BBQ Pork, Cob O' Buttery, Pirate Herb-basted Potato and Apple O' Me Eye Pie! Of course, we have Unlimited Coca-Cola ®, tea or coffee and Vegetarian & Gluten Free Meals are available by request.
2018 Shows
We arrre so glad ye shared yer time with the crew here at Pirates Voyage! Myrtle Beach be a great place to make wonderful family memories together for pirates and landlubbers alike. We look forward to many swashbuckling adventures with ye and yer crew in 2018! Our 2018 shows will kick off in February, will ye be ready?
*Please mention special meal requests at time of reservation.
**"Coca-Cola" is a registered trademark of The Coca-Cola Company.