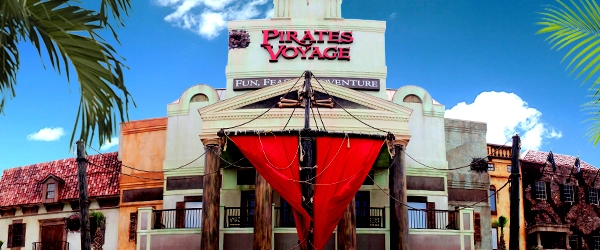 Take A Trip To Pirates Voyage
February 17, 2015
Take a trip to The Most Fun Place To Eat In Myrtle Beach, SC – Pirates Voyage.
The Sun may have set on Summer, but tharr's still adventure on the horizon in Myrtle Beach, SC!
Tharr be plenty of shows this Fall and each one is an unforgettable experience. From our interactive pre-show experience, until the final fire of the cannon, it's non-stop action and adventure for the whole family. And be sure to arrive hungry! Tharr's a four-course feast waiting fer ye that's big enough to satisfy the Cap'n and his band of salty sea dogs.
So weigh anchor and join us in Myrtle Beach, for Fun, Feast, and Adventure™ at Pirates Voyage!