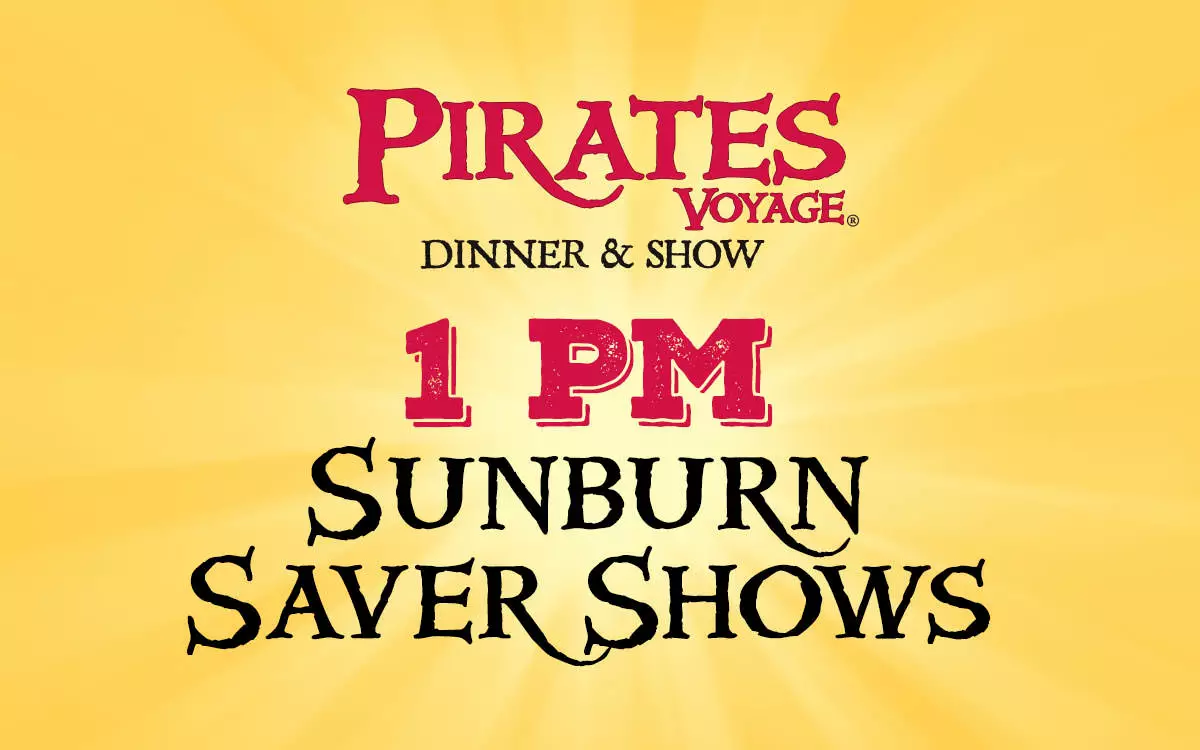 "Sunburn Saver" Shows At Pirates Voyage
July 20, 2017
Keep Cool With Sunburn Saver Shows At Pirates Voyage In Myrtle Beach, SC
Beat the heat inside our indoor air conditioned arena! By attending the 1 p.m. Sunburn Saver Show at Pirates Voyage, you can enjoy the beach in the morning before the show and still have plenty of time to enjoy the day without looking like a lobster!
1 PM Sunburn Saver Shows
Thursday, August 17 at 1 p.m.
Friday, August 18 at 1 p.m.
Why do we call it a sunburn saver? Well, you are more likely to get a sunburn between 10 in the morning and 4 in the afternoon. During this time the sun's rays are the strongest so keep cool and save yourself the sunburn by attending the 1 p.m. show.