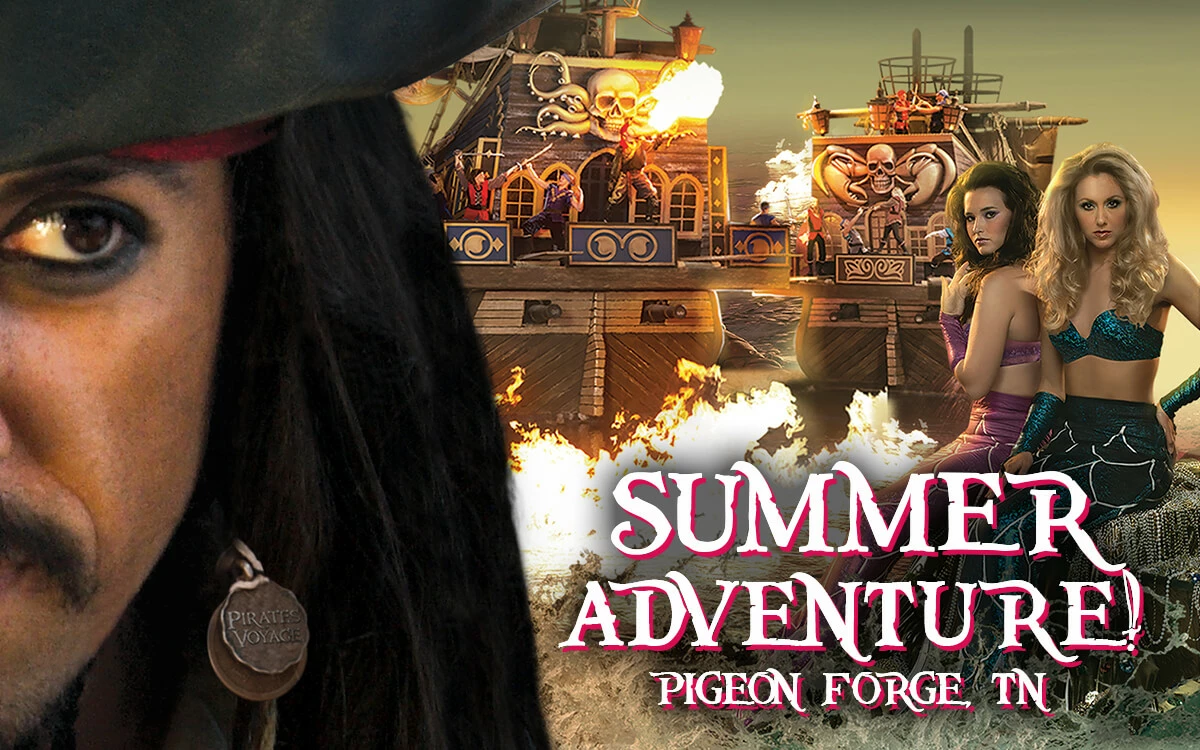 Sail Into Summer Adventure at Pirates Voyage - Pigeon Forge, TN
June 18, 2021
Ahoy, mateys! Set sail on a swashbuckling summer voyage to Pigeon Forge, TN!
Sail into summer at Pirates Voyage Dinner & Show! This swashbuckling adventure combines the thrill of sword fights, cannons and pirates scaling high above the water before diving into Buccaneer Bay!
An adventurous crew of characters combines heroics and high-flying fun that will have guests cheering, with thrills around every corner. It's an unforgettable summer adventure for the entire family.
Family Adventure Awaits Yer Crew
Yer crew's invited to join the most famous pirate, Blackbeard, and his quartermaster, Calico Jack, as they lead the Crimson and Sapphire crews in a battle on land, on deck, in water and high above an indoor hideaway lagoon.
Mystical mermaids, daring pirates, tropical birds and much more mesmerize yer crew, all while you enjoying our fabulous Me Hearties Feast.
Me Hearties Feast
All that treasure hunting will have ye ready for a feast! The Me Hearties Feast includes a Buccaneer Biscuit, Voyager Creamy Vegetable Soup, Cracklin' Pan-Fried Chicken, Sugar-Cured Ham, Corn on the Cob, Herb-Basted Potato, Walk the Plank Peach Turnover and unlimited Coca-Cola®, tea, or coffee.
Savory vegetarian, gluten-free, vegan and dairy-free meals are available upon request at the time of reservation.
What are ye waiting for, matey? Sail into summer fun with our crew!