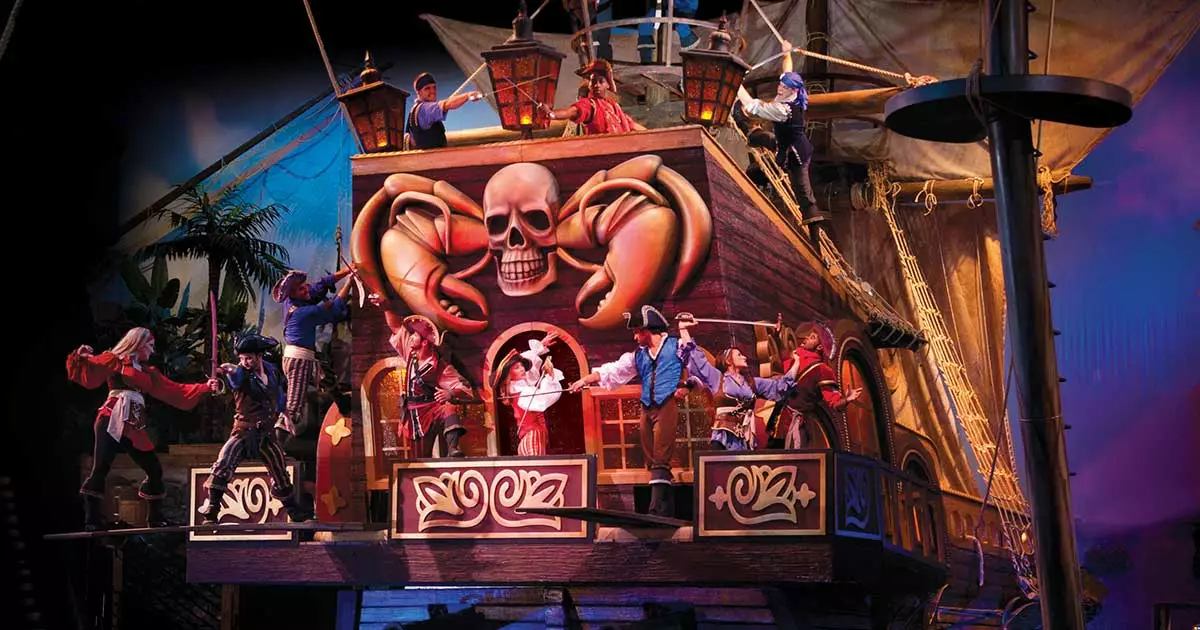 3 Reasons to Visit Pirates Voyage in Pigeon Forge with a Group
June 8, 2022
Who's ready for a fun-filled group activity in Pigeon Forge? Come visit us at Pirates Voyage Dinner & Show! From an action-packed show that appeals to visitors of all ages to a feast that will satisfy the hungriest of travelers, our attraction is the perfect place for groups to spend an evening together. To help you learn more about why you'll love our show, we've made a list of the top 3 reasons to visit Pirates Voyage in Pigeon Forge with a group:
1. Special Group Pricing
We don't want money to get in the way of your group having a great time in Pigeon Forge. That's why we offer special discount pricing to all groups of 20 people or more! Split the overall cost among all members of your group to help make it more affordable. Fill out our groups form before purchasing your tickets to make sure you get to take advantage of our group deals!
2. Fun for All Ages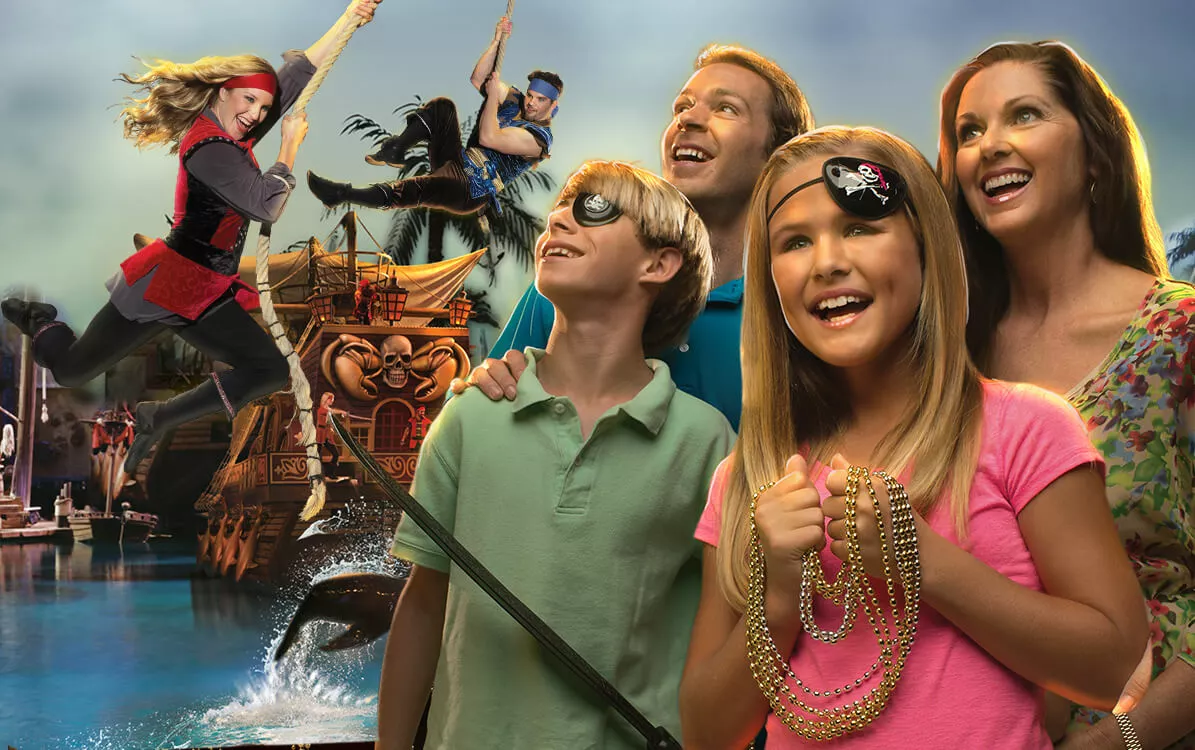 Another reason our attraction is great for groups is because we offer an adventure that's fun for all ages. Our show is family-friendly and keeps everyone from young kids to adults entertained. If you have kids in your group, they'll love the makeovers before the show, during which they'll be transformed into pirates and mermaids using face paint and accessories! When the show begins, everyone's eyes will be glued to the stage. Watch an epic pirate battle on land, on deck, in water, and high above the full-sized pirate ships in our indoor hideaway lagoon. During the battle for the pirate treasure, visitors will witness sword fights, canons, and incredible aerial and diving stunts. Plus, there are mermaids, birds, dogs, and sea lions who join in on the action, too!
You'll also be served a delicious meal that will satisfy everyone in your group. Say goodbye to trying to find reservations for your whole group at a restaurant and hello to a feast at Pirates Voyage. The meal includes a Buccaneer Biscuit, Voyager Creamy Vegetable Soup, Cracklin' Pan-Fried Chicken, Sugar-Cured Ham, Corn on the Cob, an Herb-Basted Potato, a Walk the Plank Peach Turnover, and Unlimited Coca-Cola, Tea, or Coffee. We also offer vegetarian, vegan, dairy-free, and gluten-free meals to satisfy all dietary preferences in your group.
3. Group Accommodations
Pirates Voyage in Pigeon Forge can accommodate groups as large as 700 people. We're happy to host any group outing, from a family reunion to a church retreat. We'll also help you plan an unforgettable reception or party! Your group can take over Pirates Voyage Dinner & Show for a dedicated performance that's exclusive to you. It makes your time together even more special! We also have banquet services, themed meeting space, and entertainment and educational offerings for school field trips.
Are you ready to bring your group to Pirates Voyage in Pigeon Forge? Request more information about our group deals, then plan your vacation!