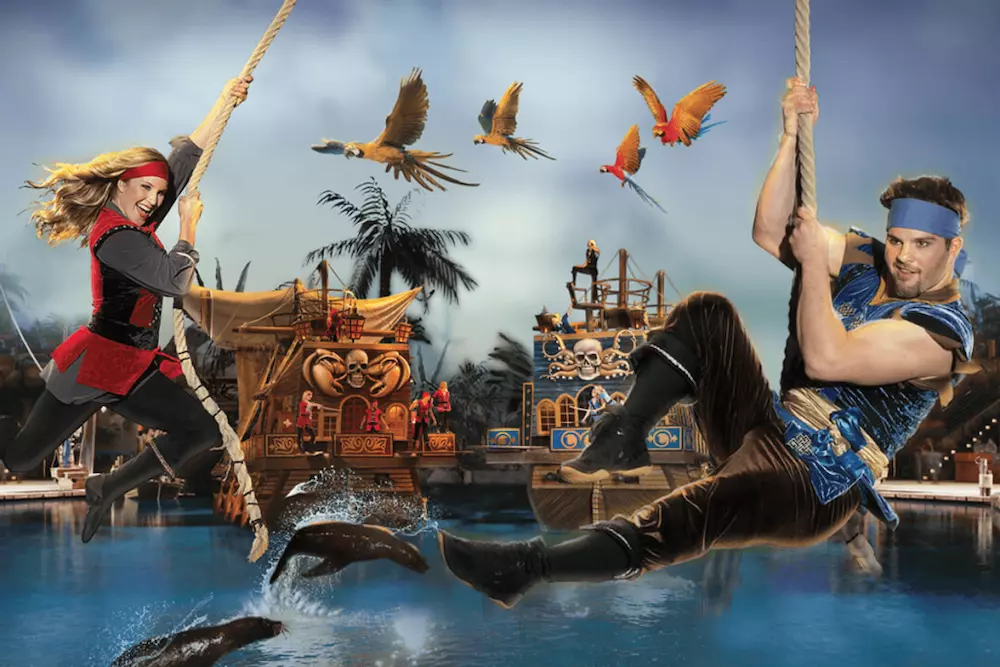 Top 4 Reasons to Visit Pirates Voyage in Myrtle Beach
February 28, 2022
Next time you visit Myrtle Beach, you don't want to miss the chance to see the best dinner show in town! Pirates Voyage Dinner & Show offers guests both a delicious meal and an entertaining show. Whether you're with your sweetheart, your family, or a group of friends, everyone will have a great time at our show! For more convincing, take a look at these 4 reasons to visit Pirates Voyage in Myrtle Beach:
1. Family Fun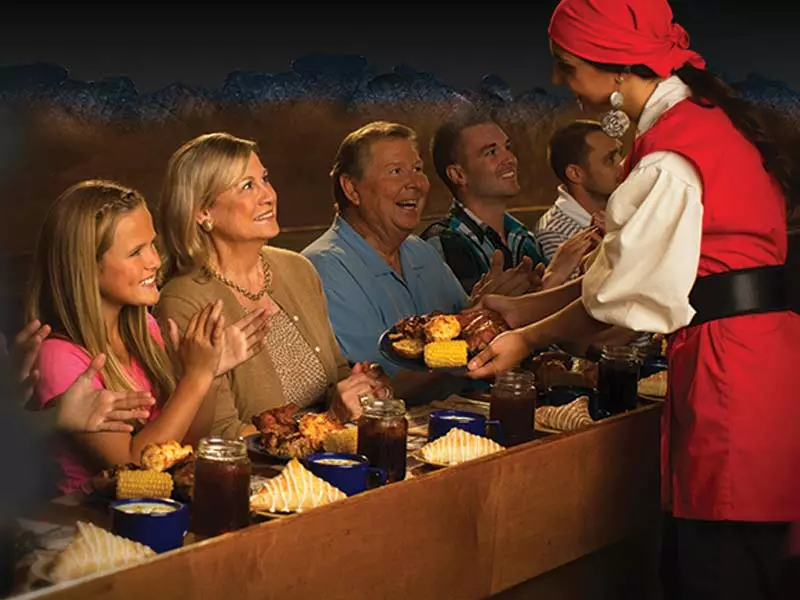 Our show is non-stop family fun! Watch as the most famous pirate, Blackbeard, and his quartermaster, Calico Jack, lead the Crimson and Sapphire crews in a pirate battle on land, on deck, in water, and in the air, high above the full-sized pirate ships! Kids, parents and even grandparents will have a blast watching this action-packed show. Throughout the show, there'll be mermaids, tropical birds, stunts, sea lions, and so much more. The talented cast features high-divers, acrobats, jugglers, singers and dancers — the list goes on and on! There are so many unexpected surprises throughout the show that will keep you on the edge of your seat. We make it fun for everyone!
2. Live Animals
Our human performers are incredibly talented, but they're not the only star-studded members of our cast. We also have some talented animal performers! We have tropical birds, dogs, ducks and sea lions! Our daring dock-diving dogs are a crowd favorite, but our sea lions truly steal the show. You'll love seeing all of Salty the Sea Lion's tricks!
3. A Four-Course Feast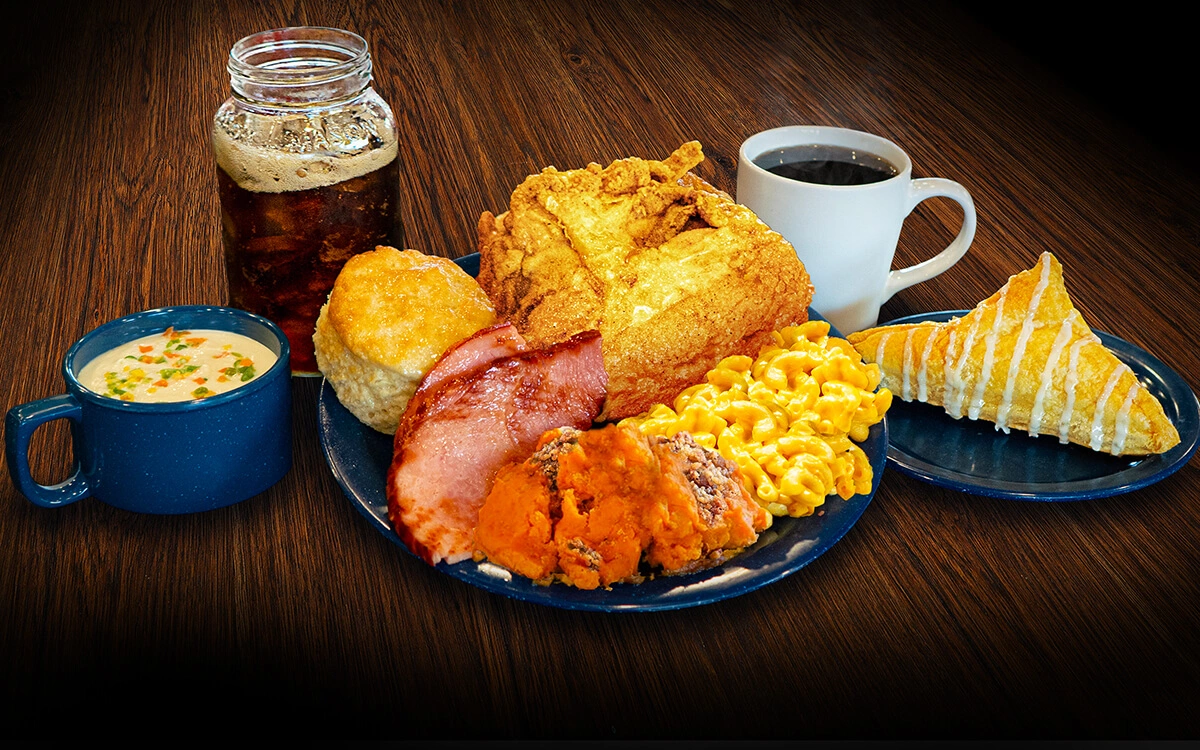 Make sure you bring your appetite when you come to Pirates Voyage in Myrtle Beach! We serve up a four-course pirate feast for everyone to enjoy. The menu includes Voyager Creamy Vegetable Soup, Buccaneer Bread, Half O' Roasted Cackler (Chicken), Swashbucklin' Sugar-Cured Ham, Cob O' Buttery Corn, Pirate Herb-Basted Potato, and Apple O' Me Eye Pie. For beverages, enjoy unlimited Coca-Cola, tea or coffee. There are also vegan, vegetarian, gluten-free and dairy-free menu options available for our guests. Everyone will love devouring this special feast during the show!
4. Great Location
Pirates Voyage in Myrtle Beach is located just 3 miles from the ocean! Our theater is 5 miles North of Broadway at the Beach and 5 miles South of Barefoot Landing, so we're not hard to find! We're just a short drive from many of the popular hotels and attractions in the area. When you're coming to enjoy the sandy beaches, stop by to watch our pirates battle in their own indoor lagoon. You can spend the day shopping along Broadway or sunbathing in the sand and the evening eating delicious food while watching the best show in Myrtle Beach!
Now that you have these 4 great reasons to visit Pirates Voyage in Myrtle Beach, we bet you can't wait to start planning your trip! Take a look at our show schedule and choose the best time for you to come see our action-packed show!