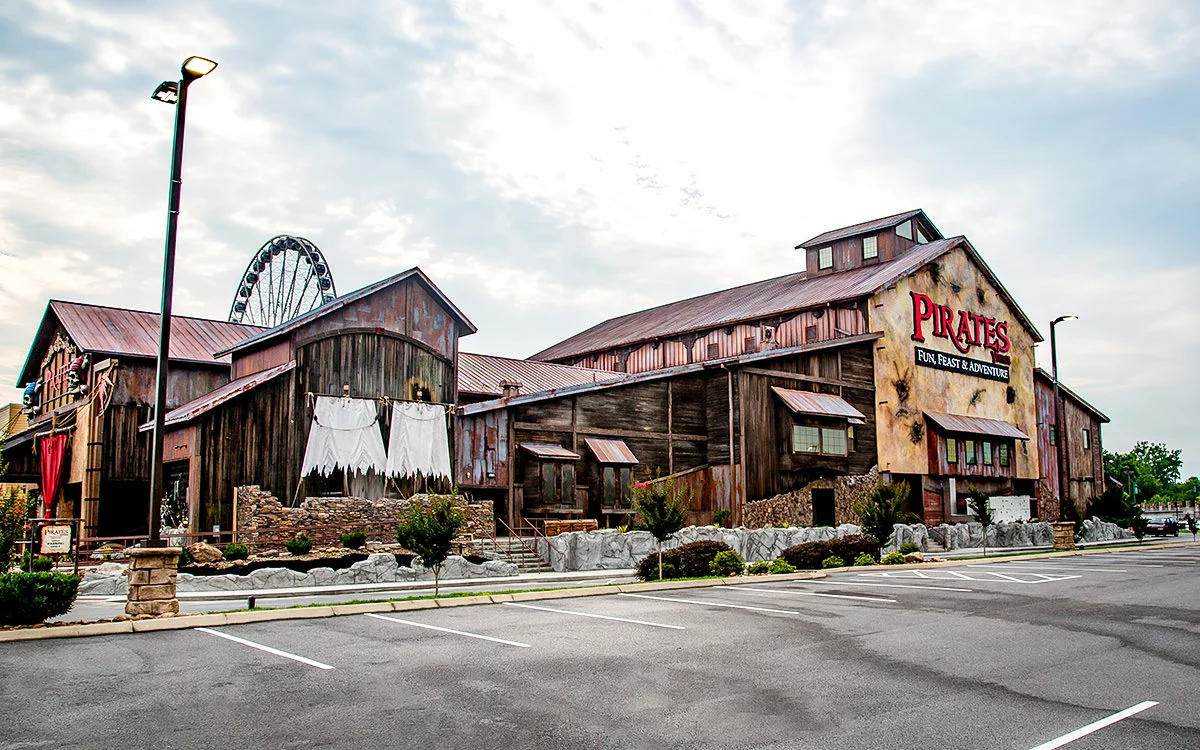 4 Reasons to Visit Our Dinner Theater in Pigeon Forge
February 12, 2022
Nothing pairs better together than a delicious meal and quality entertainment, and you can enjoy both at Pirates Voyage! It's no secret that our dinner show is the best place to spend an evening in Pigeon Forge. Not only will you have a four-course feast of all your favorites, but you can watch an exciting pirate battle while you dine! To help you learn more, we've made a list of 4 reasons to visit our dinner theater in Pigeon Forge:
1. The Four-Course Feast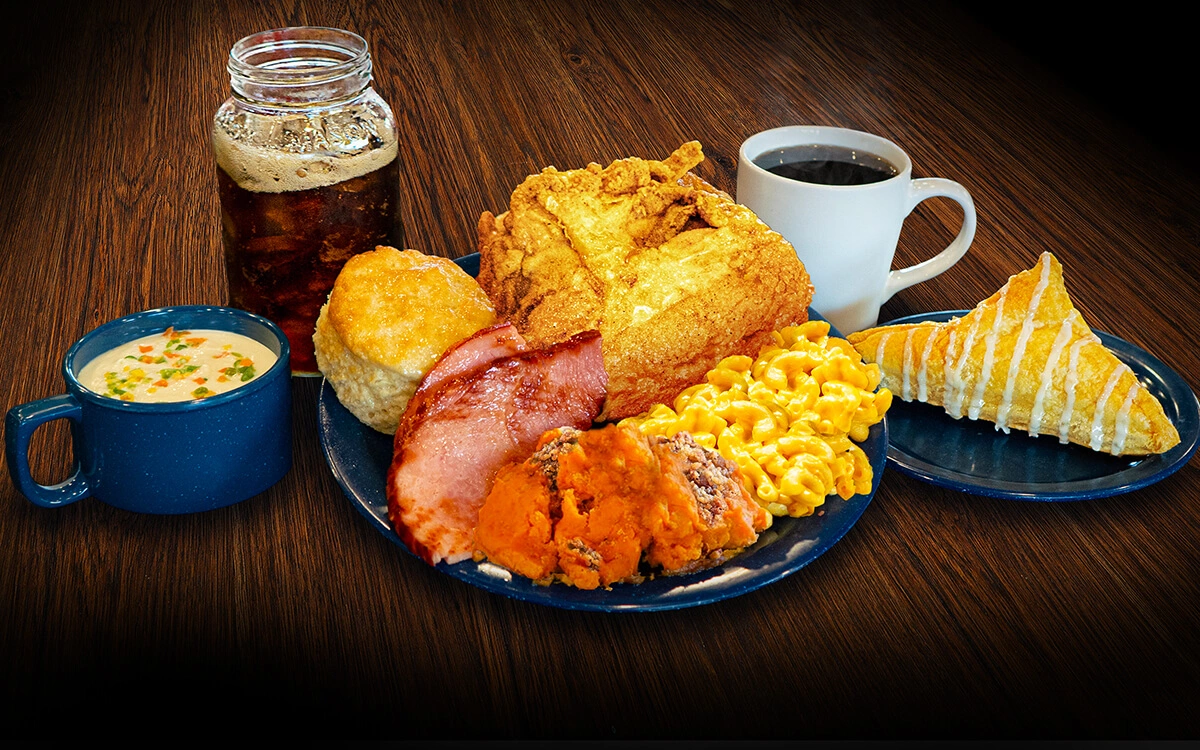 You better bring your appetite when you come to Pirates Voyage Dinner & Show! Each of our visitors is given a four-course pirate feast to enjoy during the show. Our Voyager Creamy Vegetable Soup is a hit among everyone, but don't let it fill you up — the rest of the feast includes a biscuit, pan-fried chicken, sugar-cured ham, corn on the cob, an herb-basted potato and a peach turnover for dessert! We also have vegetarian, gluten-free, vegan and dairy-free meal options available upon request when reservations are made to accommodate everyone.
2. Plenty of Entertainment
We've covered the dinner part, now let's talk about the show! Watch as Blackbeard and his quartermaster, Calico Jack, lead the Crimson and Sapphire crews in a battle on land, on deck, in the water, and high above full-sized pirate ships. The full-sized ships are set in a 15-foot deep indoor hideaway lagoon that creates an incredible display for the audience! The show features pirates, mermaids, tropical birds and more. You can expect acrobats, fencing, high diving, and other excitement. Don't be surprised if the animals are the ones who steal the show, though — our sea lion is sure to be one of your favorite parts!
One of the best parts about our show is that it's fun for the whole family. From kids to adults, no one will be bored at our dinner theater in Pigeon Forge. Our amazing actors will have your attention the entire time, from the moment the show begins. The action and excitement never end throughout the whole show. There is something for everyone in the family, and you can expect some audience participation too!
4. Great for Groups
Are you visiting Pigeon Forge with a big group and looking for things to do? Come see our show! We offer special discounted prices for groups of 20 or more and can accommodate groups as large as 700 people. Whether you're in town for a family reunion, church retreat or corporate outing, we would love to welcome you to Pirates Voyage. We offer banquet services, dedicated shows, and entertainment and educational offerings for school field trips. Ready to start planning your group trip? Fill out our Groups Form.
Now that we've given you the top reasons to visit our dinner theater in Pigeon Forge, we bet you can't wait to start planning your adventure! Get your Pirates Voyage tickets today to reserve your spot in the audience for our exciting show.