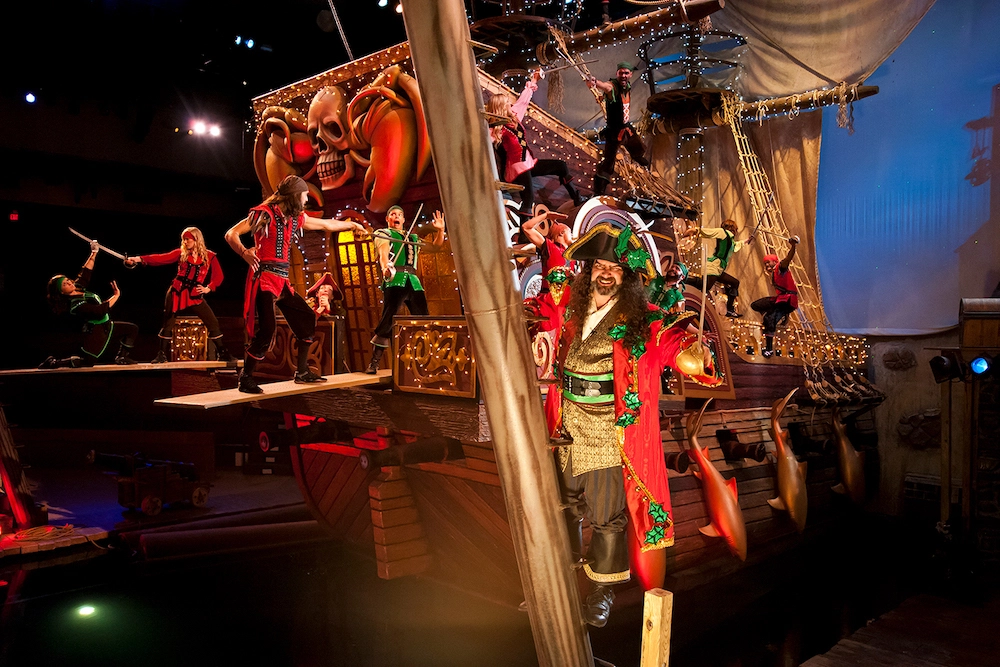 3 Reasons to Get Your Myrtle Beach Christmas Show Tickets Today
October 23, 2023
Are you ready to get into the holiday spirit? It's time to get your tickets to our Christmas show at Pirates Voyage! Make it a Christmas to remember by spending it at our dinner attraction. If you're planning to visit us during the holiday season, the best time to get your tickets is now! Here are 3 reasons to get your Myrtle Beach Christmas show tickets today:
1. Guarantee Your Spot
Christmas at Pirates Voyage is one of the most popular things to do in Myrtle Beach during the holiday season. The best way to guarantee you get to visit us while you're in town is to get your tickets in advance. Getting your tickets online ahead of time means you won't have to worry about our show selling out while you're in town! When you're planning your holiday getaway, take a look at our Christmas show schedule online to find a date and time that's best for you, and get your tickets. If you want to guarantee a premium spot for our show, be sure to choose the Premium Admission option. If you want to reserve a spot in the front row, choose VIP Admission! This ticket option also gets you a meet and greet with a cast member, a souvenir digital photo download, a cheering flag, and a VIP lanyard. When you guarantee your spot ahead of time, all you have to do is pick up your tickets at the box office on the day of the show!
2. Get Into the Holiday Spirit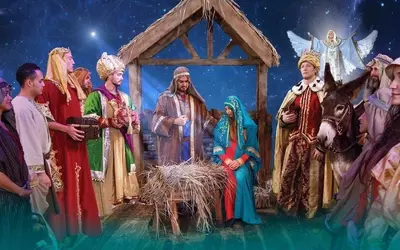 When you get your tickets to our Myrtle Beach Christmas show today, you won't have any trouble getting into the holiday spirit! Our holiday show puts a swashbuckling spin on Charles Dickens' "A Christmas Carol." Watch as the Mystical Christmas Spirit takes Captain Scrooge on a journey to uncover the true meaning of Christmas. During the show, you'll get to witness giant Christmas toys come to life and perform acrobatics high above the lagoon, an epic battle between the Crimson and Emerald pirates, and a live nativity. It's impossible not to be in the Christmas spirit once you see our festive show!
3. Plan the Perfect Holiday Trip
Once you know what day and time you'll be at Pirates Voyage Dinner & Show, you'll be able to plan the rest of your holiday trip to Myrtle Beach! You already know you'll get to enjoy a four-course feast and incredible entertainment the evening you're at our show, but there are other great restaurants, shops, and holiday events to visit the other days you're in town. We recommend doing some holiday shopping along the Grand Strand to find the perfect gifts for your family and friends, or going for a walk along the Boardwalk to admire all the twinkling holiday lights. You'll find plenty of fun things to fill your time during your holiday trip.
About Our Myrtle Beach Christmas Show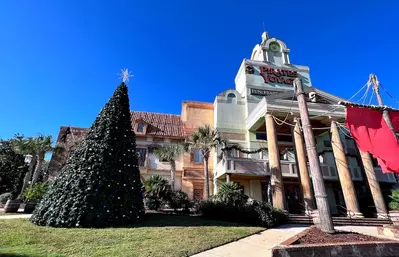 Our Myrtle Beach Christmas show is one-of-a-kind. While you watch the Christmas excitement unfold on stage, you'll be dining on a delicious holiday feast! The meal is designed to feed hungry pirates and landlubbers alike. It starts off with our famous Voyager Creamy Vegetable Soup — the perfect thing to keep you warm during the cooler holiday temperatures. You'll also get to enjoy Buccaneer Bread, Half O' Roasted Cackler (Chicken), Swashbucklin' Sugar-Cured Ham, Cob O' Buttery Corn, an Herb-Basted Potato, Apple O' Me Eye Pie, and unlimited Coca-Cola®, tea, or coffee. We can't think of a better way to celebrate the holiday season than eating our feast and watching our Christmas show with your loved ones!
Get your Myrtle Beach Christmas show tickets today, and get ready for a Christmas to remember at Pirates Voyage in Myrtle Beach!