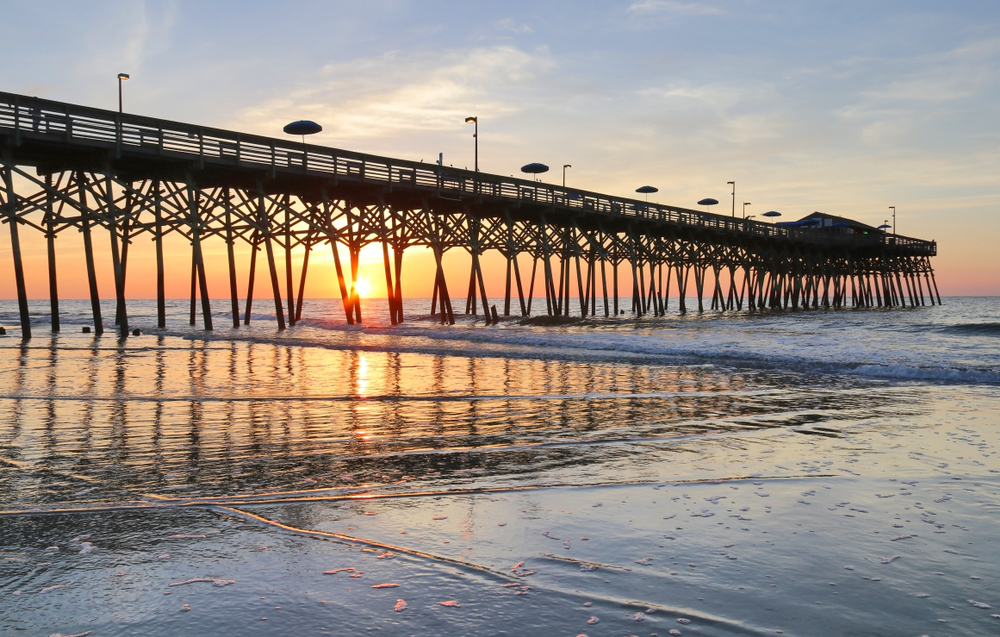 4 Reasons to Plan a Myrtle Beach Vacation This Fall
September 21, 2022
Myrtle Beach is full of natural scenery and exciting attractions perfect for you and your family vacation this fall! With a steady supply of both indoor and outdoor attractions, Myrtle Beach has something for everyone in your group! The beach is just the beginning of all the exhilarating possibilities for your Myrtle Beach vacation. Here are 4 reasons to plan a Myrtle Beach vacation this fall:
1. Attend Our Awesome Show!
Our show is number one and for good reason! Pirates battle head-to-head on land, on deck, in water and high above full-sized pirate ships in an indoor hideaway lagoon in our show, Pirates Voyage! Captain Blackbeard and his quartermaster, Calico Jack, lead the Crimson and Sapphire crews into battle. Pirates, magical mermaids, tropical birds, dock-diving dogs and a "salty" sea lion all take the stage and wow guests with their stunts and skills! At this dinner show, you're served a four-course pirate feast that includes Buccaneer Bread, Voyager Creamy Vegetable Soup, Half O' Roasted Cackler (Chicken), Sugar-Cured Ham, Cob O' Buttery Corn, a Pirate Herb-Basted Potato, Apple O' Me Eye Pie and unlimited Coca-Cola, tea, or coffee.
2. The Beach, Of Course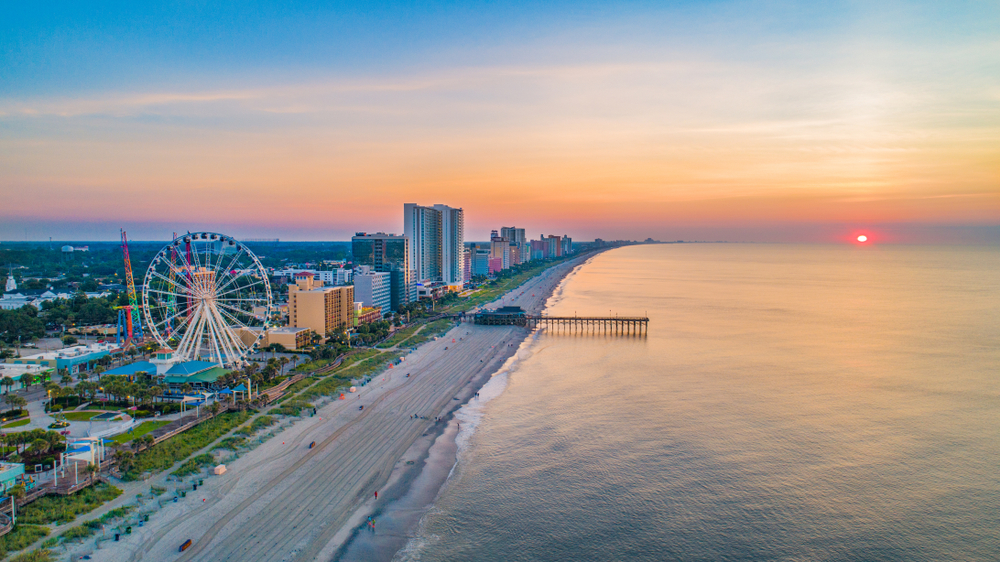 The place is named after a beach, afterall, right? Many guests flock to Myrtle Beach for vacation each year for the beautiful sun-kissed beaches and perfect blue skies! The fall is the perfect time for your Myrtle Beach vacation, as you can enjoy a beautiful day without scorching weather and you can catch the water before it gets too cold. Bring the whole family out for a day of fun and family under the sun with beautiful views of the vast Atlantic Ocean!
3. Fewer Crowds
Avoid the crowds and plan your Myrtle Beach vacation for the fall! It's no secret that summer is the peak season at the beach. Tourism slows down as the fall arrives, meaning you'll find fewer crowds and less traffic in the area, making it the perfect time for a visit! Many Myrtle Beach attractions remain open year round, so you won't miss out by visiting when the weather begins to cool down.
4. Visit Broadway at the Beach
If you're a fan of the beach but at a little more of a distance, Broadway at the Beach is your go-to spot! Shopping, dining, attractions and entertainment all make their home at Broadway at the Beach, an outdoor shopping center and entertainment complex. Uncover shopping treasures at one-of-a-kind shops, grab a great meal or experience one of the fun attractions like zip lines and getting lost in a maze of mirrors!
Now that you know why you should book a Myrtle Beach vacation this fall, we're sure you're interested in seeing our world-class show. Get your tickets to Pirates Voyage today and start planning your trip! We look forward to seeing you soon!