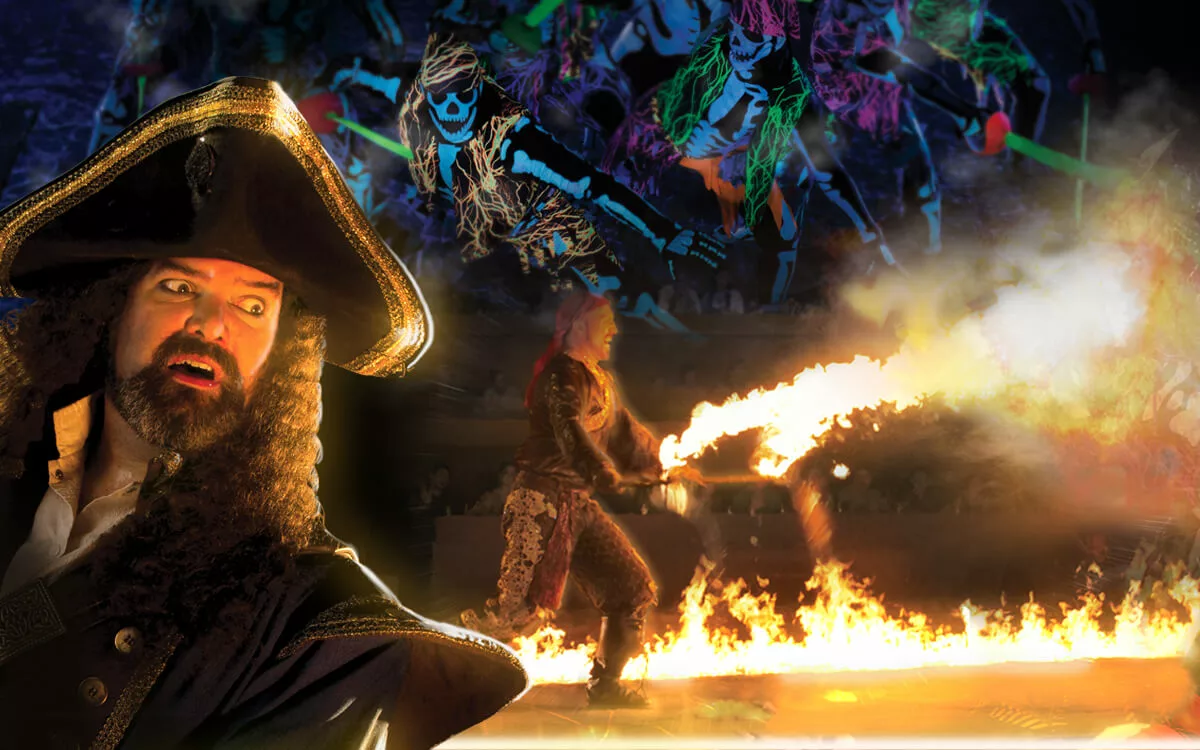 4 Reasons We Have One of the Best Dinner Shows in Pigeon Forge TN
March 18, 2022
If you're looking for a family-friendly attraction that's unlike anywhere else you've been in Pigeon Forge, then look no further than Pirates Voyage! Pirates Voyage Dinner & Show offers both an action-packed show and a delicious meal. If you want to learn more about why you should come visit us while you're in town, take a look at these 4 reasons why we have one of the best dinner shows in Pigeon Forge TN:
1. Our Show is Unique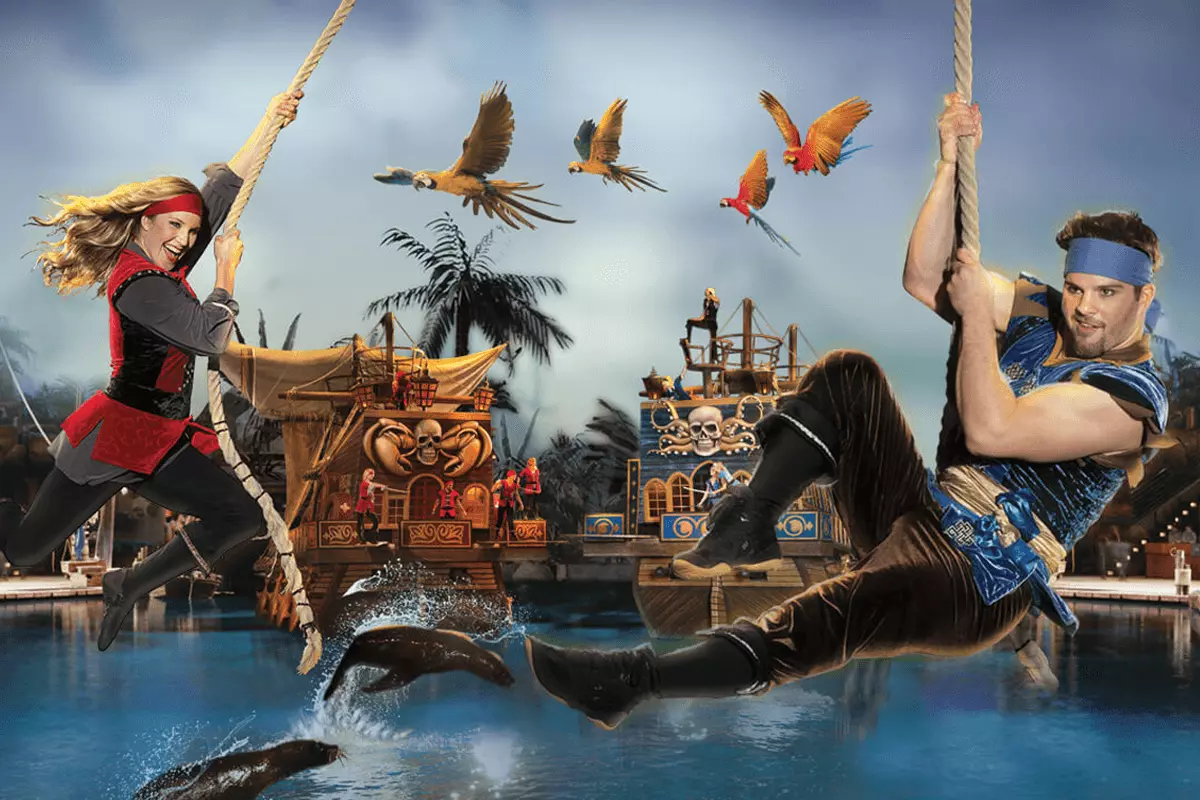 One reason we consider ourselves one of the best is because we're unlike any other show in the area. Experience an action-packed pirate-themed dinner adventure in the Smokies. We have pirate battles, mermaids, and even sea lions! Plus, we combine all our adventure with singing and dancing, comedy, and exciting stunts. Pirates Voyage Dinner & Show is definitely one-of-a-kind!
2. Nothing Beats Our Pirate Feast
Another great part about our dinner show is, well, the dinner! It doesn't get much better than our delicious pirate feast, so you better be sure to bring your appetite. All guests will be served a four-course meal that includes a biscuit, creamy vegetable soup, pan-fried chicken, sugar-cured ham, corn on the cob, an herb-basted potato, and a peach turnover for dessert! We also have vegetarian, vegan, gluten-free, and dairy-free options available.
3. We Have Something for All Ages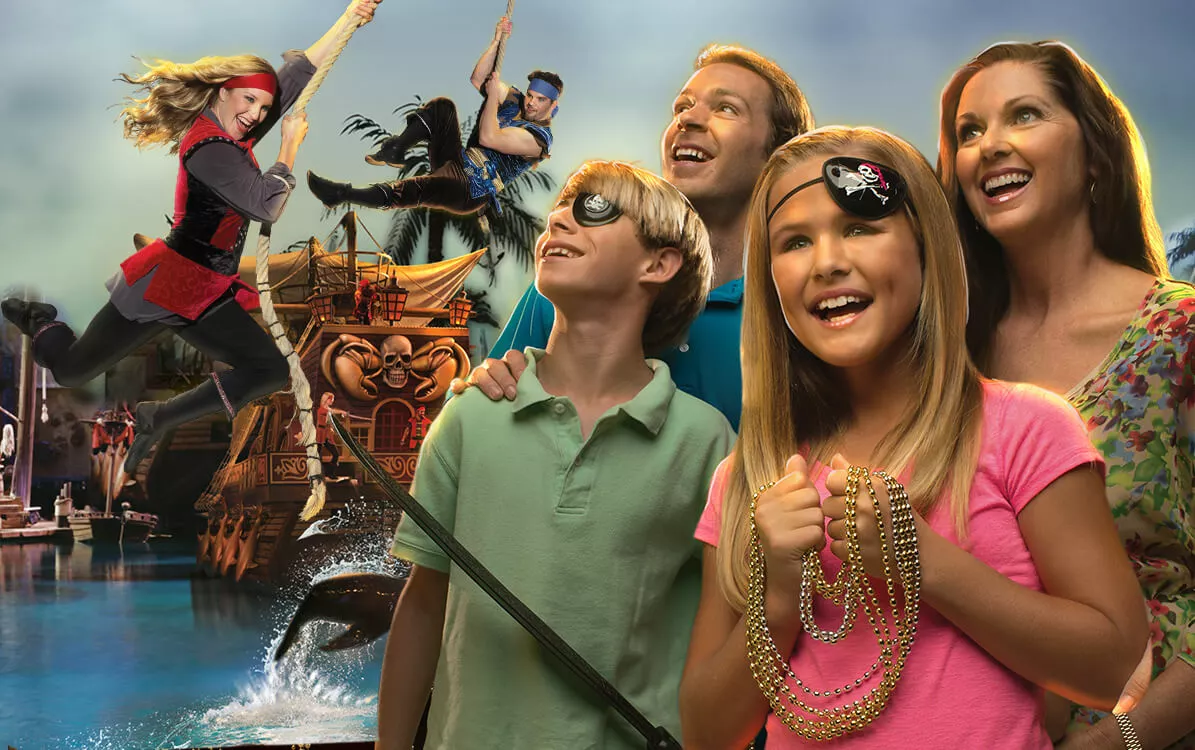 We want everyone to be able to have a great time at our Pigeon Forge show, which is why we make it fun for all ages! All the comedy used throughout the show is family friendly, so everyone from the kids to the grandparents can laugh along. Guests will also enjoy live animals, high-diving mermaids, sword fights, and more! Everyone is sure to have a great time at Pirates Voyage!
4. We're Close to All the Action
We have a great location along the Pigeon Forge Parkway, which means we're close to all the action! We're just a short distance away from lodging and other popular area attractions, so we're not hard to find. You can spend the day exploring the area and the evening experiencing our incredible show before having a short drive back to your hotel or cabin!
About Pirates Voyage in Pigeon Forge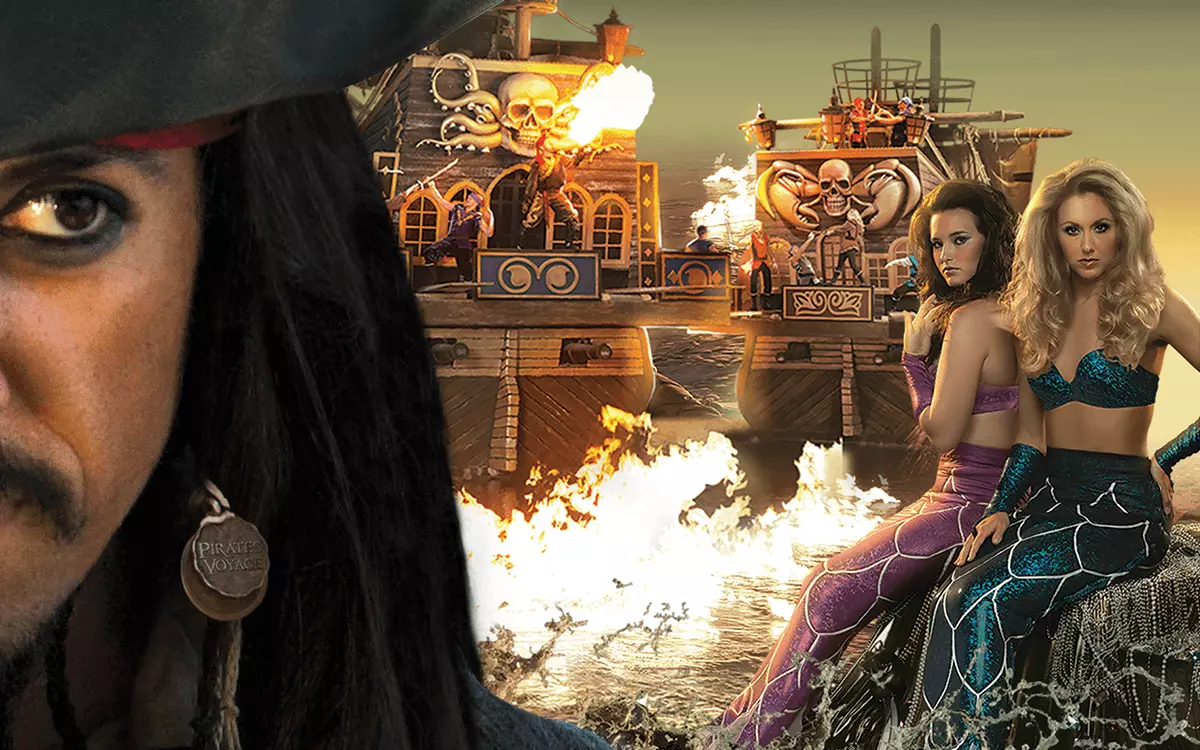 Pirates Voyage in Pigeon Forge opened in 2019, and since then, we have been providing visitors with an unforgettable dinner and show experience. Blackbeard and his quartermaster, Calico Jack lead the Crimson and Sapphire crews in epic pirate battles on land, on deck, in water, and even high above the full-sized pirate ships while on a hunt for the sunken treasure. The show features pirates, mermaids, tropical birds, and more, along with a pirate feast. It truly is a great experience for families, couples, and groups of friends!
Come see for yourself why we have one of the best dinner shows in Pigeon Forge TN! Get your tickets to Pirates Voyage today. We can't wait to see you soon at Pirates Voyage Dinner & Show!