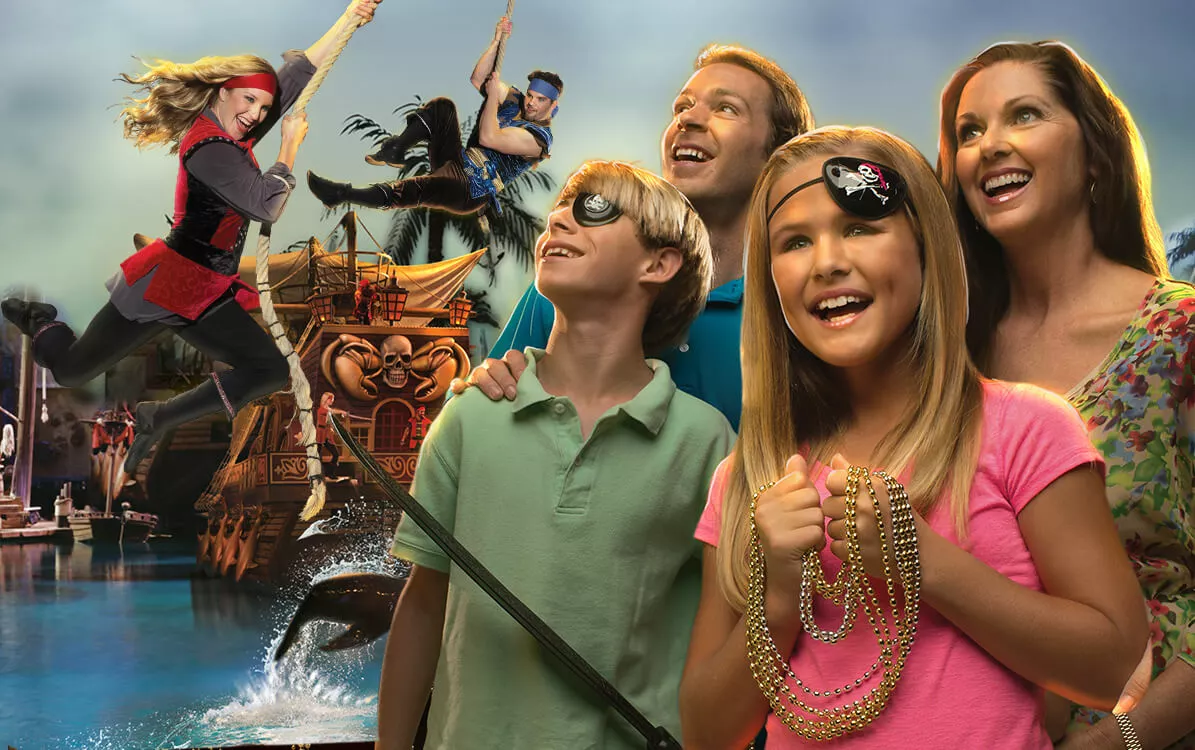 3 Reasons We're a Must-Visit Pigeon Forge Attraction for Families
April 12, 2022
Pigeon Forge is one of the best places to vacation with your family! There are so many family-friendly things to do in the area, and one of them is Pirates Voyage Dinner & Show. Our dinner attraction provides families with an evening filled with fun, feast, and adventure.™ Just in case you need more convincing, we've made a list of 3 reasons we're a must-visit Pigeon Forge attraction for families.
1. Something for Everyone
Pirates Voyage in Pigeon Forge has something for everyone. Our show is kid-friendly but will keep the adults entertained as well! You can enjoy everything from an exciting pirate battle, to beautiful mermaids and tropical birds, to a meal that everyone will love. Kids, moms, dads, grandparents — all family members will be amazed by the high-diving stunts, live animal tricks, and singing and dancing!
2. Includes Dinner and a Show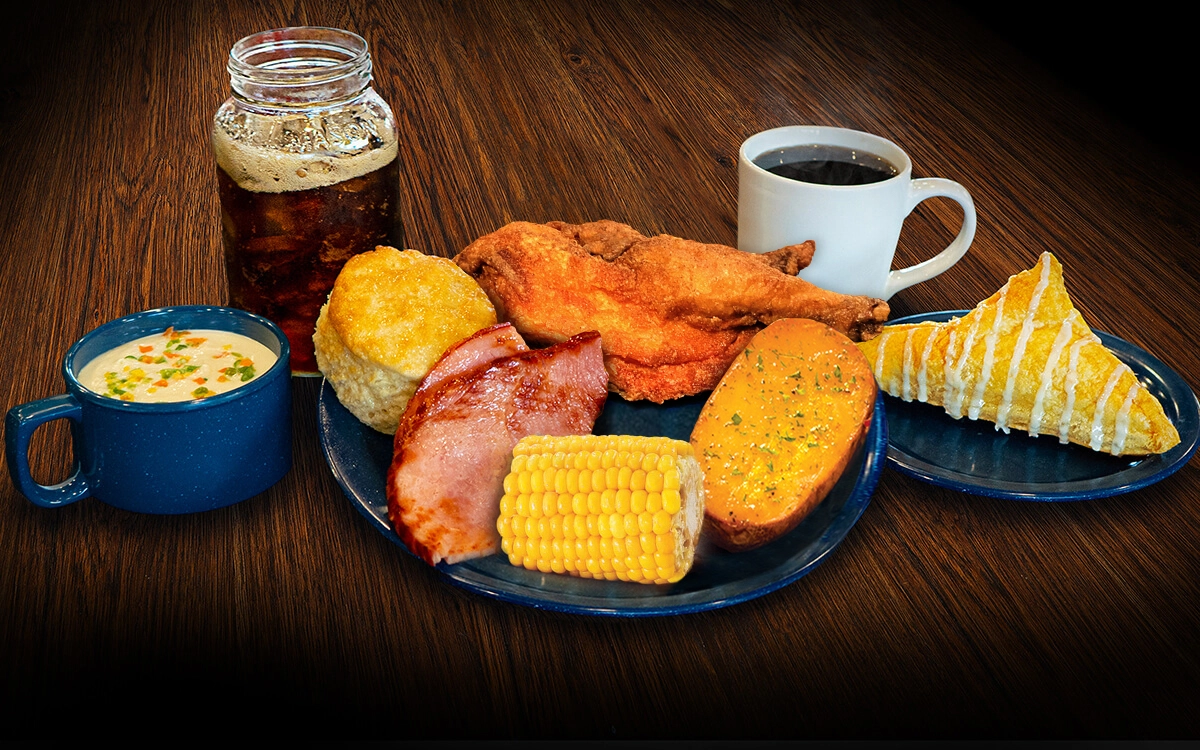 Another reason we're a must-visit Pigeon Forge attraction for families is because we provide our guests with both dinner and a show. No more worrying about finding a restaurant that everyone in the family can agree on or waiting for an open table — you can dine at our show! Each guest is served a hearty pirate feast of creamy vegetable soup, pan-fried chicken, sugar-cured ham and more, plus dessert! The best part is that you get to dine while you watch the show, so there's never a dull moment at Pirates Voyage.
3. Perfect Way to Make Memories Together
Family vacations are all about creating memories that will last a lifetime, and that's exactly what you'll do when you visit Pirates Voyage. Our incredible show will keep a smile on your face throughout the entire evening, and long after you leave! You'll be talking about our talented performers and action-packed show the whole trip home. Plus, you can get a photo together to take home as a souvenir so you'll remember the night for years to come!
About Our Show in Pigeon Forge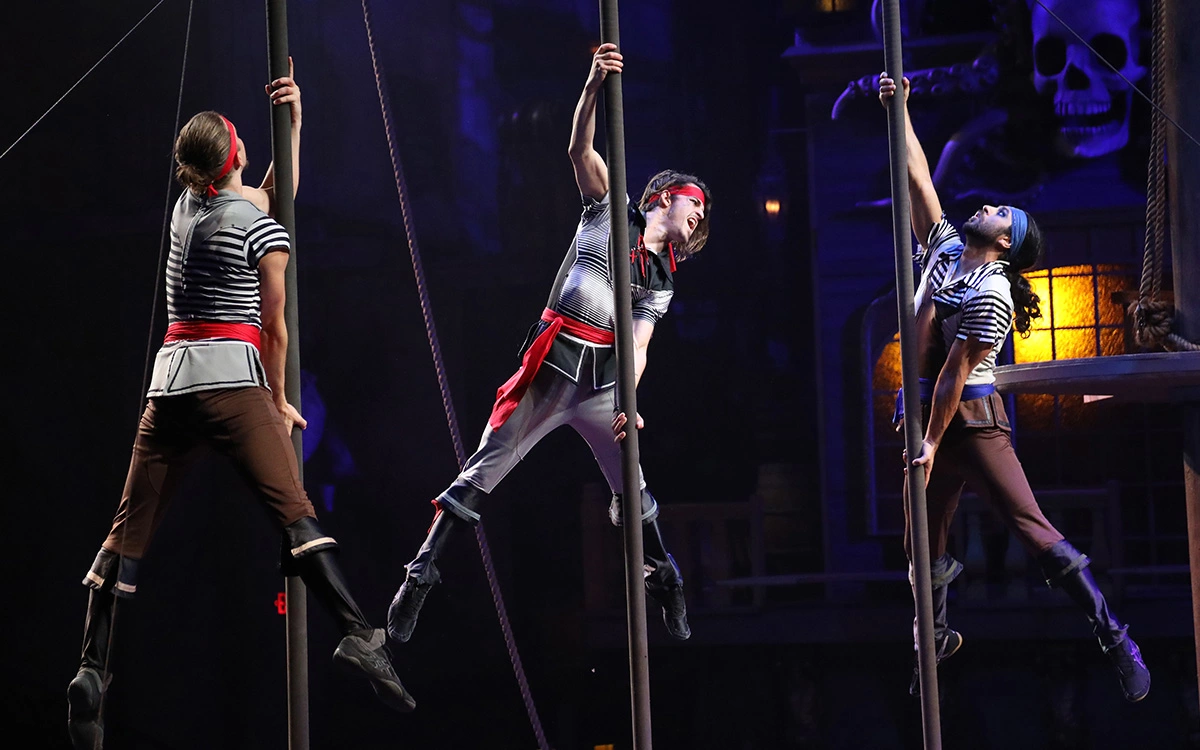 Pirates Voyage Dinner & Show is one of the best dinner attractions in Pigeon Forge! The show features the Sapphire and Crimson crews, led by Blackbeard and his quartermaster, Calico Jack. The pirates battle on land, on deck, in water, and high above their full-sized pirate ships as they try to be the crew who takes home the hidden treasure. Our show doesn't just have pirates, though. There are beautiful mermaids, tropical birds, diving dogs, and sea lions who captivate the audience as well! You can watch the action unfold as you enjoy your feast. We offer vegetarian, gluten-free, vegan, and dairy-free meals as well so that everyone can have the full dinner show experience.
Pirates Voyage Dinner & Show is conveniently located on the Pigeon Forge Parkway, next to The Island and only minutes from Dolly Parton's Stampede. Is your family ready to come to our must-visit Pigeon Forge attraction? Take a look at our show schedule and grab your tickets today!