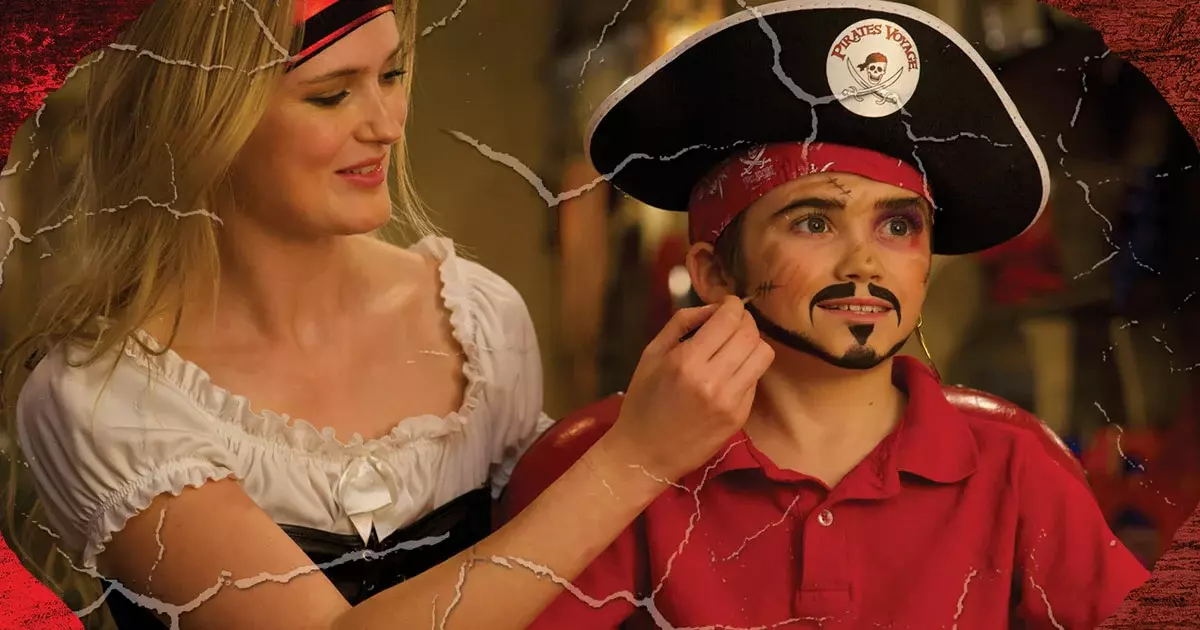 3 Reasons to Join the Crew at Pirates Voyage in Pigeon Forge
July 12, 2022
Have you heard about our pre-show fun at Pirates Voyage in Pigeon Forge? We're inviting everyone to "Join the Crew"! The best way to start your evening at our dinner attraction is with our Join the Crew experience, which will allow your kids (and you, too!) to transform into pirates and mermaids. To help you learn more, we've made a list of 3 reasons to Join the Crew at Pirates Voyage in Pigeon Forge.
1. Fun Makeovers
Our Join the Crew experience provides fun makeovers for everyone who wants to become one of Captain Blackbeard's new recruits. Blackbeard's crew will make you over into a swashbuckling pirate or a beautiful mermaid. Each makeover is complete with facial makeup and accessories. Pirates will get a bandana or pirate hat, an earring and eye patch, and a sword and flag. Mermaids will get facial makeup, a tiara, earrings, and a wand and flag. You'll love being able to watch your kids' faces light up when the makeover is finished! And why not have the whole family join in on all the fun? Our makeovers are available for guests ages 3 and up for an additional fee!
2. Photo Opportunities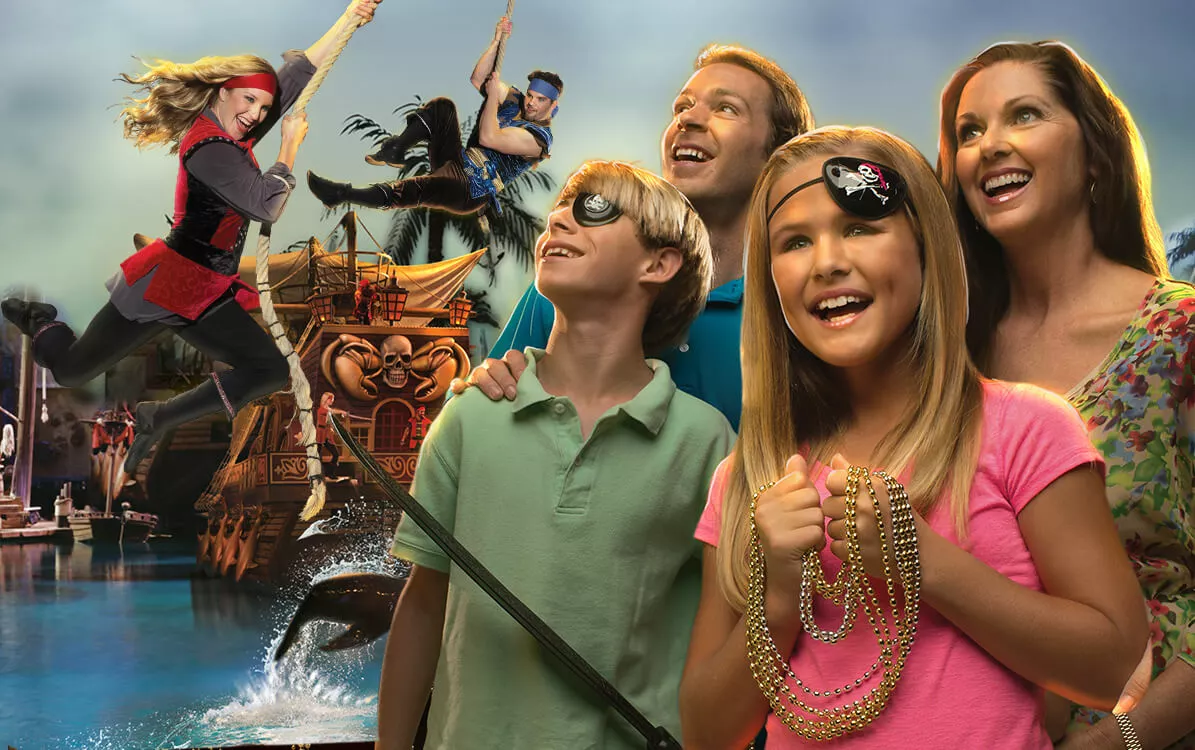 One of the best parts about our Join the Crew experience is all the great photo opportunities you'll have! Photos make the perfect souvenir, especially when you're all dressed up! Take pictures around our attraction before heading to your seats and getting ready to enjoy a delicious meal and incredible show.
3. Start the Evening off Right
You'll start the evening off right when you Join the Crew! What better way is there to kick off a fun evening than getting a makeover? Once you're transformed into a beautiful mermaid or pirate, you'll feel like you're a part of all the action! After your makeover, be sure to stop by Pirates Treasure to find the perfect souvenir. Get a prop to add to your costume, a stuffed animal, a t-shirt, or even a toy! You'll also find drinkware, handcrafted pirate ships, meticulously sculpted ceramic mermaids, and more. After that you'll be more than ready to take your seats, be served a delicious pirate feast, and watch the action unfold!
About Pirates Voyage in Pigeon Forge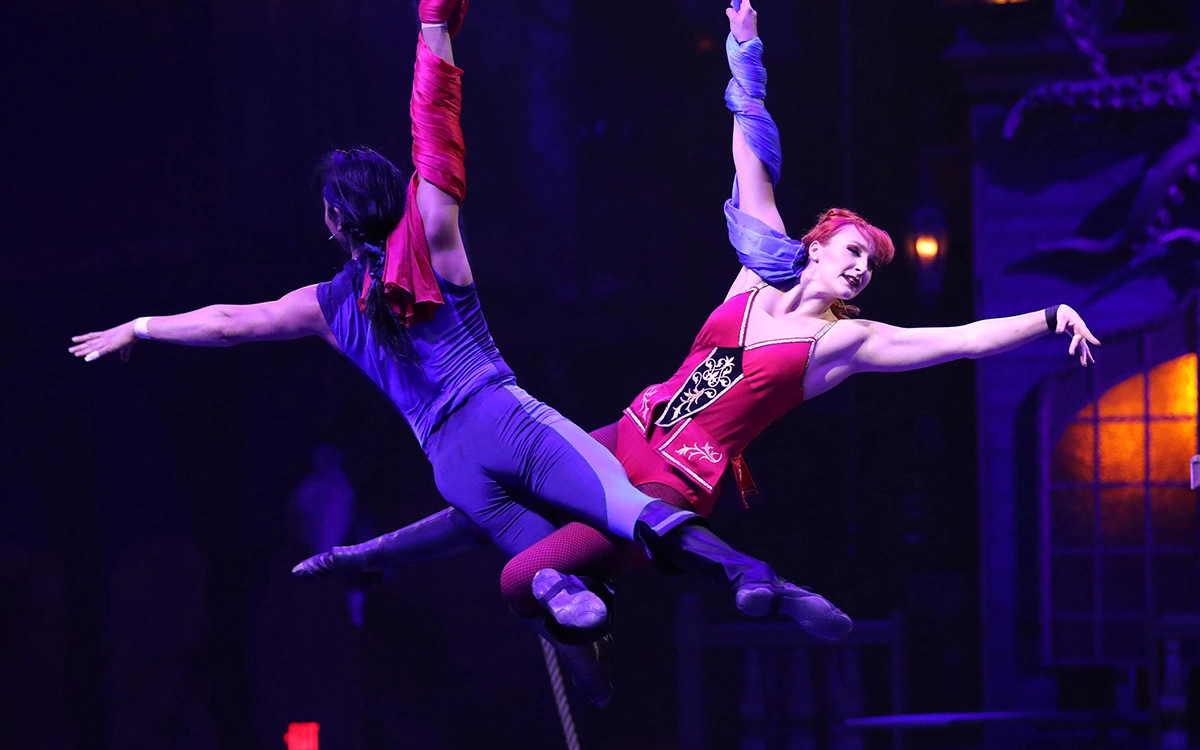 Pirates Voyage Dinner & Show provides visitors with fun, feast, and adventure!™ The show features Blackbeard and his quartermaster, Calico Jack, as they lead the Crimson and Sapphire crews in a battle on land, on deck, in water, and high above full-sized pirate ships in an indoor hideaway lagoon. The show doesn't just have pirates, though! Expect to see beautiful mermaids, tropical birds, a sea lion, and more. The experience wouldn't be complete without our four-course pirate feast! The menu includes a Buccaneer Biscuit, Voyager Creamy Vegetable Soup, Cracklin' Pan-Fried Chicken, Sugar-Cured Ham, Corn on the Cob, an Herb-Basted Potato, a Walk the Plank Peach Turnover, and unlimited Coca-Cola, Tea or Coffee.
Are you ready to Join the Crew at Pirates Voyage in Pigeon Forge? Take a look at our show schedule and choose the show date that's perfect for you!