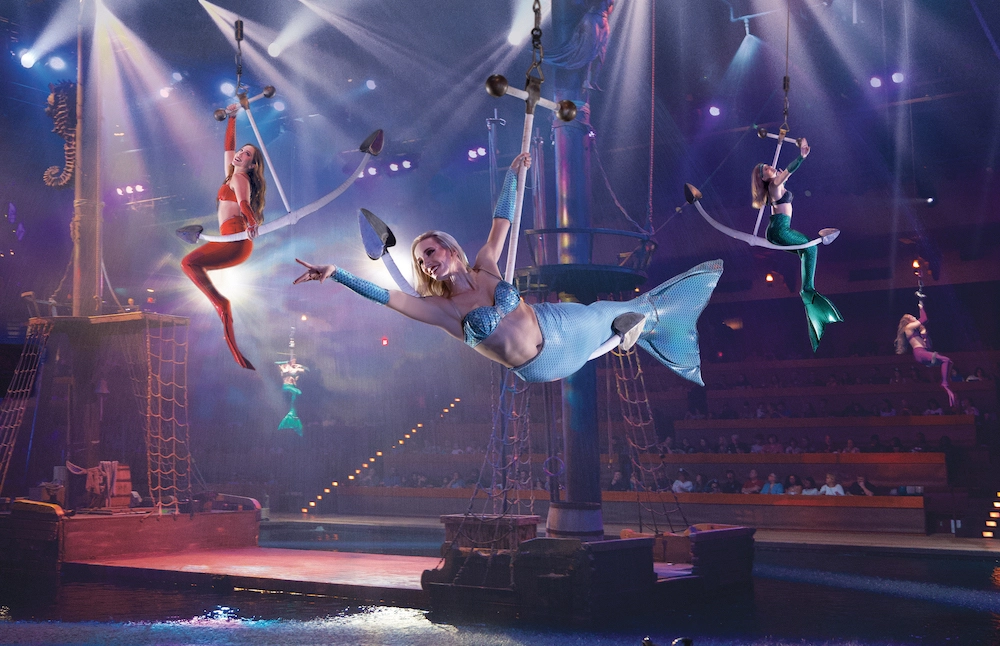 3 Reasons Groups Love Pirates Voyage in Myrtle Beach
July 6, 2023
One of the things that makes Myrtle Beach special is that it has something for everyone. Kids, teens, adults, adventure-seekers, and those looking for relaxation can all enjoy a getaway in Myrtle Beach. That's why this vacation destination is a popular place for groups! While you're in the area with your group, you don't want to miss the chance to enjoy Pirates Voyage in Myrtle Beach together! Here are 3 reasons groups love our dinner attraction:
1. Great Group Pricing + Perks
We know the costs of group vacations can quickly add up, from lodging, to attraction tickets, to restaurant bills. That's why we make sure our dinner show is affordable for groups! We offer special group pricing for crews of 20 or more. You'll get a great deal on an evening of action-packed entertainment and a mouthwatering feast! In addition to a discount, we have other special perks for groups at Pirates Voyage in Myrtle Beach. We're able to accommodate groups as large as 940 people and will help you plan the perfect reception, party, or get-together. We even have an upstairs area with its own bar and restrooms, plus an outdoor balcony. Take a look at our Groups Page for more information.
2. Fun for Everyone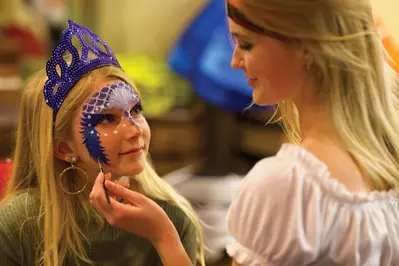 When you're searching for fun things to do with your group, you'll have to find an activity that everyone will enjoy. That's why Pirates Voyage Dinner & Show is the best place to be! We have something for all ages. Everyone from kids to seniors will love our action-packed show! There's not a single dull moment throughout our show, which features high seas escapades and romance, singing and dancing, sword fighting, cannons blazing, and so much more. Kids and adults both fall in love with our live animal performers, especially Salty the sea lion! Before the show, guests can Join the Crew with our pirate and mermaid makeovers. This experience is popular for kids because they love feeling like a part of the crew, but it's available for all ages for an additional fee! There's also something for everyone in our gift shop, from toys and pirate hats to souvenir t-shirts and handcrafted pirate ships. Our dinner attraction is loved by all!
3. Delicious Meal
Say goodbye to searching for a restaurant that can accommodate your group and trying to make reservations, and say hello to our dinner show in Myrtle Beach! Dinner and our show are both included in the price of one ticket. As long as you've purchased a ticket for a show date and time that works for you, you're guaranteed a delicious meal! We serve guests a four-course feast that satisfies even the pickiest of landlubbers. The best part is that you won't have to worry about anyone in your group being bored while you dine because the food is served while you watch our show! Enjoy Half O' Roasted Cackler (Chicken), Swashbucklin' Sugar-Cured Ham, Voyager Creamy Vegetable Soup, and more as you feast your eyes on an epic pirate battle.
About Pirates Voyage in Myrtle Beach
Pirates Voyage in Myrtle Beach features an incredible pirate battle between the Crimson and Sapphire crews for the coveted treasure. They battle on land, on deck, in water, and in the air high above their full-sized pirate ships. Mystical mermaids also make an appearance before diving back into Buccaneer Bay, along with sea lions, dogs, and tropical birds. Your whole group will be amazed by the acrobatics, singing, dancing, and diving. You'll leave with a treasure chest full of memories.
Are you ready to set sail on the best group vacation? Start planning your visit to our Myrtle Beach dinner show today! Purchase your tickets online for the best experience.