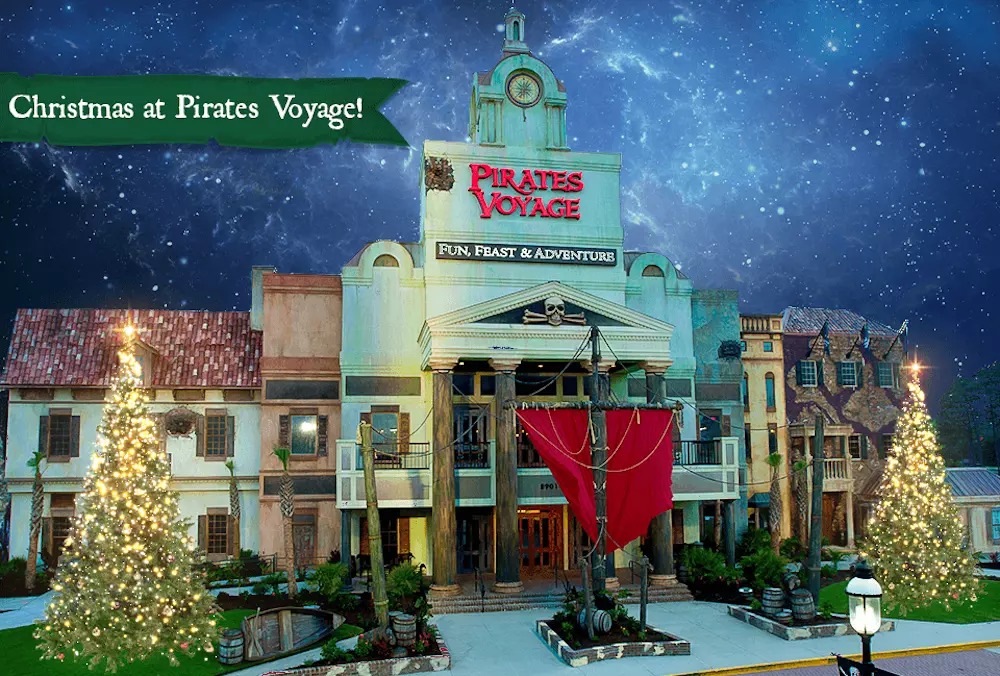 4 Reasons to Celebrate the Holidays at Pirates Voyage in Myrtle Beach
November 12, 2022
There's no better place in Myrtle Beach to help you get into the holiday spirit than Pirates Voyage Dinner & Show! Our action-packed show puts a Christmas-themed spin on it, providing an entertainment that's perfect for the holiday season. Instead of "ho, ho, ho," it's "yo, ho, ho" here! To help you learn more about our Christmas show, we've made a list of the top reasons to celebrate the holidays at Pirates Voyage in Myrtle Beach:
1. Epic Pirate Battle
During our Christmas show at Pirates Voyage, you'll get to experience an epic pirate battle for the coveted Christmas treasure. The Crimson and Emerald pirates fight on land, on deck, in the water, and high above two full-sized pirate ships in our indoor hideaway lagoon to be the crew who ends the night with the treasure.
2. Twist on a Classic Christmas Tale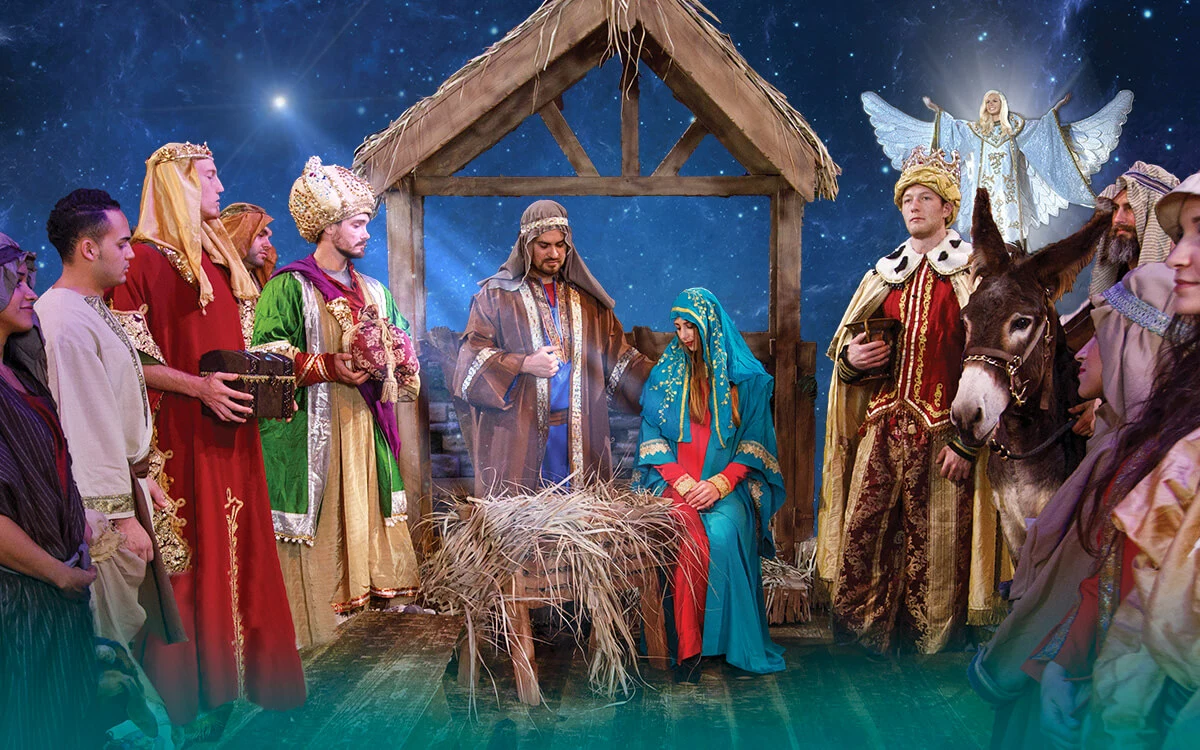 Celebrating the holidays at Pirates Voyage in Myrtle Beach means you'll get to see a special twist on a classic Christmas tale. This holiday adventure puts a swashbuckling spin on "A Christmas Carol." Watch as Captain Scrooge and his first mate Bob Crachit go on a journey through time with the Mystical Christmas Spirit to learn the true meaning of Christmas. Giant Christmas toys will come to life, performing incredible acrobatics high above the lagoon, and a comical Christmas castaway and her sea lion companion join in on the festive fun! One of the highlights of the entire night, however, is the live nativity scene, complete with an angel reminding everyone of an important message for the season.
3. Holiday Feast
The holidays wouldn't be complete without a holiday feast! At Pirates Voyage in Myrtle Beach, the dinner portion of our show is delicious and hearty enough to fill even the hungriest of pirates and landlubbers. This Christmas meal is straight from Captain Scrooge's galley! The menu features Voyager Creamy Vegetable Soup and Buccaneer Bread to kick off the meal, followed by Half O' Roasted Cackler, Swashbucklin' Sugar-Cured Ham, Cob O' Buttery Corn, and an Herb-Based Potato Wedge The meal is completed with Apple O' Me Eye Pie and unlimited Coca-Cola, tea, or coffee.
Vegan, vegetarian, gluten-free, and dairy-free meals are available upon request.
4. Family Fun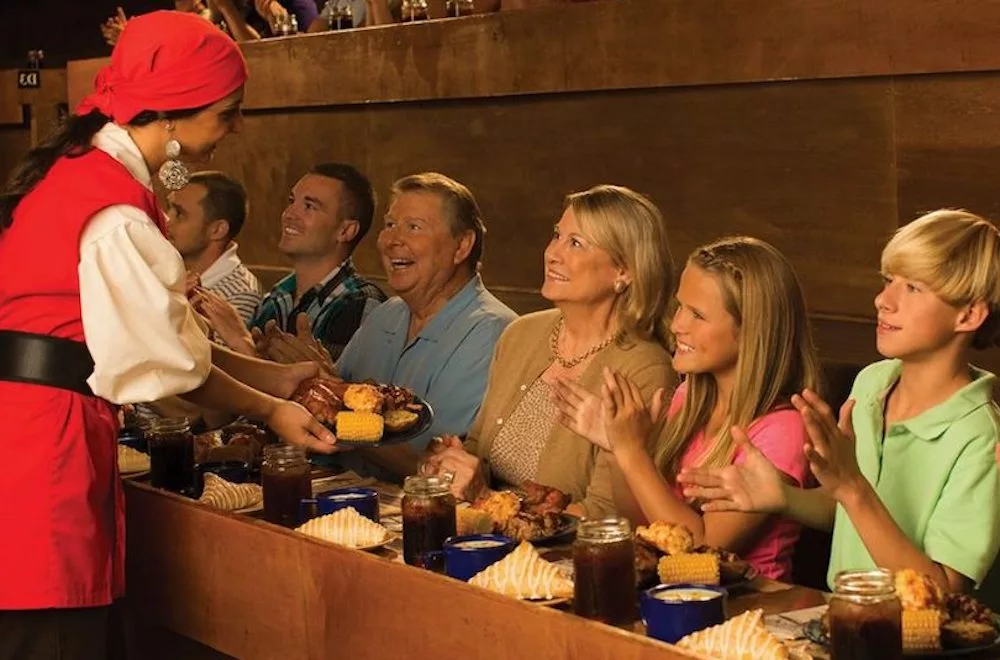 We love helping families create beloved Christmas traditions, and they can do just that at Pirates Voyage Dinner & Show. The best part about the holiday season is getting to enjoy time with the ones you love, and our show provides fun and adventure for family members of all ages. As you enjoy our four-course holiday feast or watch our special holiday show, you'll be creating memories together that will last long after the holidays are gone! Your family will have such a great time at our Christmas show in Myrtle Beach that you'll want to return year after year.
Our holiday show at Pirates Voyage in Myrtle Beach runs from early November through December each year. Take a look at our schedule and start planning your visit to celebrate the holidays with us today!