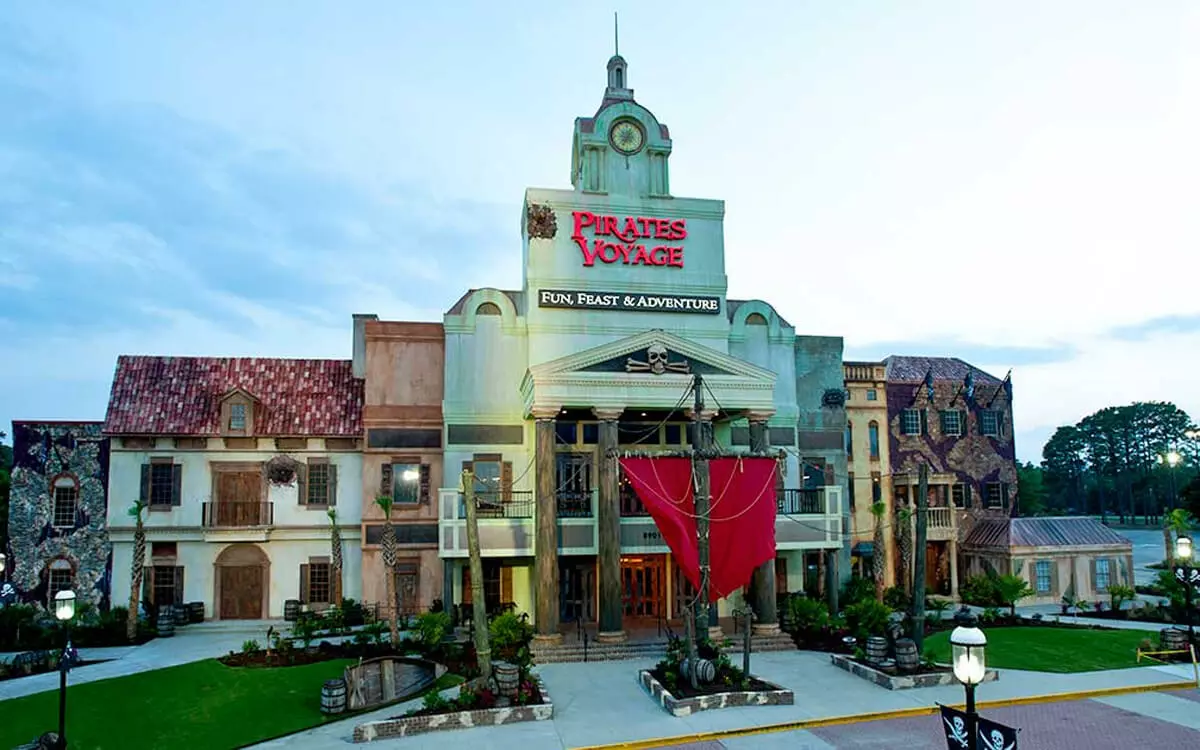 4 Reasons to Bring Your Family to Our Myrtle Beach Dinner Show
March 21, 2022
Who's ready for an action-packed, family-friendly adventure in Myrtle Beach? Come visit Pirates Voyage Dinner & Show! We're ready to serve you up a great meal and a great time. Our show has something for everyone in the family, whether you're traveling with younger kids or teens! If you need more convincing, here are 4 reasons to bring your family to our Myrtle Beach dinner show:
1. Kid-Friendly Adventure
From pirate battles to high-diving mermaids, Pirates Voyage is full of adventure that the kids will love. Put your worries about finding something to keep them entertained aside and visit our dinner attraction. They'll be wowed by the incredible stunts and acrobatics, and they'll laugh along to the family-friendly comedy. There won't be a minute of boredom while you're at our show!
2. Feed the Whole Family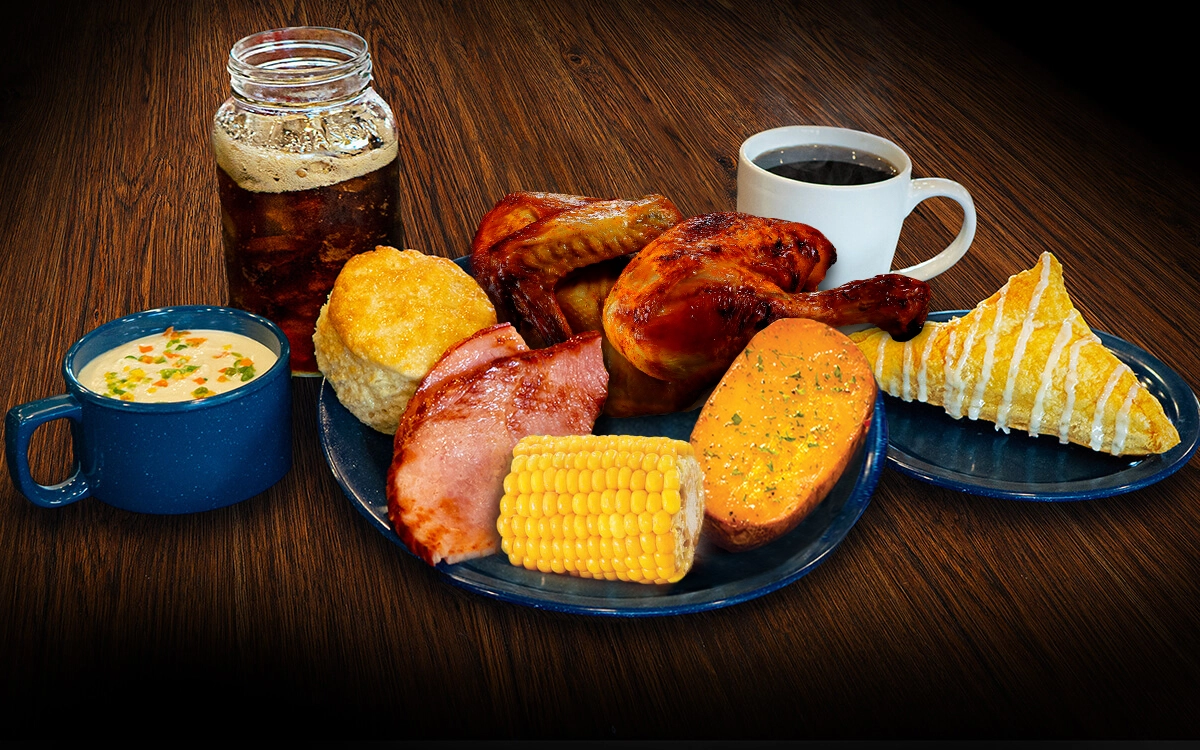 Finding a restaurant that everyone in the family will love can be difficult, but Pirates Voyage solves all your dinner worries! We provide guests with a four-course pirate feast that feeds the whole family. Enjoy our Creamy Vegetable Soup, Buccaneer Bread, Half O' Roasted Cackler, Swashbucklin' Sugar-Cured Ham, Cob O' Buttery Corn, Herb-Basted Potato Wedge, and Apple O' My Eye Pie, along with unlimited Coca-Cola, tea, or coffee. We also offer vegan, vegetarian, gluten-free, and dairy-free meals upon request. The best part is that you get to enjoy the meal while you watch the Crimson and Sapphire crews battle for lost treasure!
3. Our Gift Shop
It wouldn't be a true family vacation without getting a souvenir to take back home with you! Luckily for you, we have a gift shop where you can find the perfect reminders of what a great time you had at our show. Browse a variety of pirate and mermaid souvenirs, from keychains to apparel. Kids will love picking out a new stuffed animal to take home, while adults will appreciate a new coffee mug or t-shirt!
4. Our Live Animals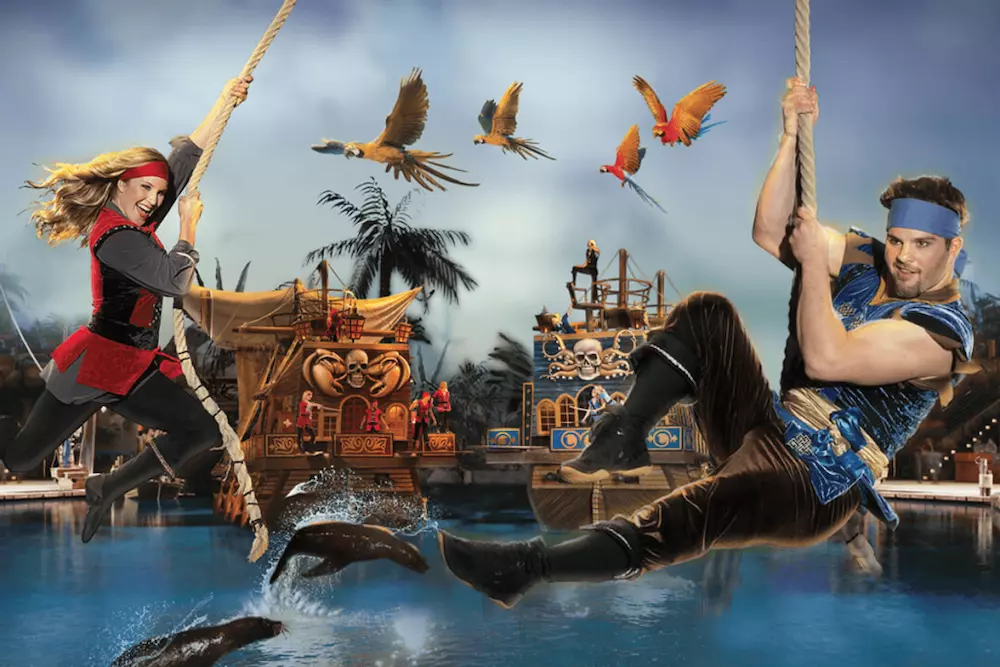 One aspect of our Myrtle Beach dinner show that families really enjoy is our live animal talent. We incorporate dock-diving dogs, tropical birds, ducks, and even sea lions! Salty the sea lion always steals the show with his tricks and is many of our guests' favorite performer. Your family will have a blast watching all the animals show off their skills!
About Our Myrtle Beach Dinner Show
Our Myrtle Beach dinner show is a high-spirited adventure of pirates battling on land, on deck, in water, and high above pirate ships to be the first to get the hidden treasure. Visitors will enjoy incredible acrobatics, high-diving stunts, juggling, and so much more. And, you can't forget our delicious dinner! Pirates Voyage Dinner & Show is truly unlike any show you've ever seen before.
Are you ready for the best adventure with your family? Start planning your trip to see our Myrtle Beach dinner show. Take a look at the show schedule and get tickets today.