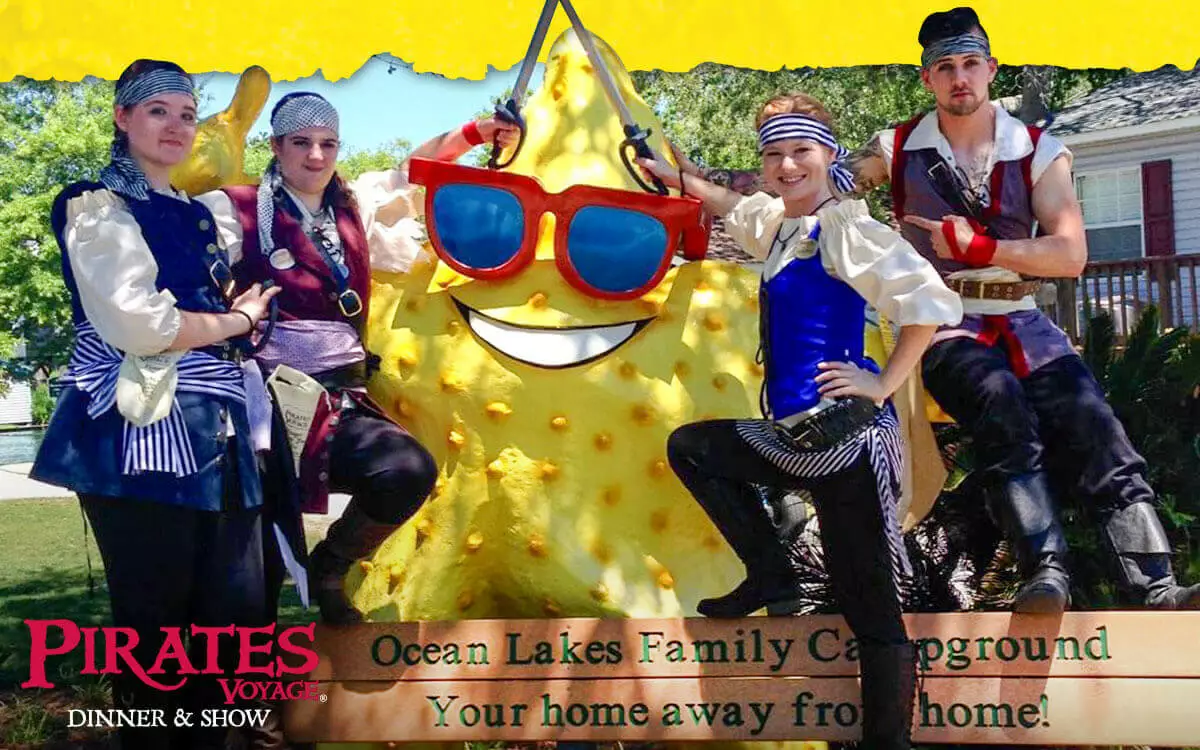 Pool Pirates Making Waves in Myrtle Beach
June 9, 2017
The Pirates Voyage Pool Pirates Arrrrr Setting Their Course For Summer!
This lively band of buccaneers is headed your way! The Pirates Voyage Pool Pirates are visiting area hotels, resorts and campgrounds in Myrtle Beach. In addition, they are armed with beach balls, coloring books and a treasure trove of fun! Most importantly, they'll be handing out a bounty of treasure to those they meet.
What if you see them at your pool? If you spot them, feel free to ask about Pirates Voyage, "The Most FUN Place to Eat!" They'll be happy to tell you all about Captain Blackbeard, our four-course pirate feast, the exciting pre-show and more.
While you lounge poolside, be on the lookout for Gabby Gold, Hannah Hurricane, Penelope Plank, Sandy Beach and the whole crew! So far they have been spotted at Ocean Lakes Family Campground, The Horizon at 77th, Dunes Village Resorts, Sand Dunes Resort, Anderson Ocean Club & Spa and, of course, here at Pirates Voyage. Look for them at a pool near you!