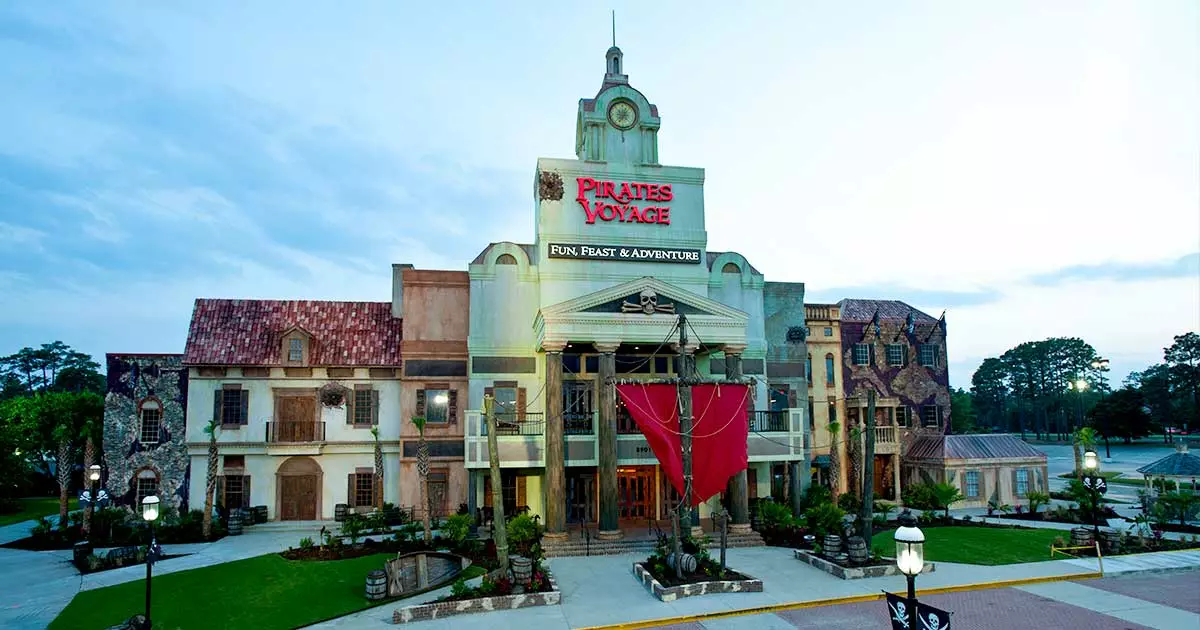 Pirates Voyage Says Ahoy To 2016
January 29, 2016
A treasure trove of fun and adventure awaits ye and yer family at Pirates Voyage in Myrtle Beach, SC in 2016!
Join yer favorite band of pirates along with Captain Blackbeard and his quartermaster Calico Jack as they guide the Crimson and Sapphire crews through an epic battle for lost treasure at Pirates Voyage in Myrtle Beach, SC! Experience the swashbuckling excitement of breathtaking acrobatic competitions, aerial feats, sea lions, tropical birds, beautiful mermaids and much more!
Straight from the kitchen of Pirates Voyage, hungry landlubbers will enjoy our famous four course pirate feast. Start with our Voyager Creamy Vegetable Soup and Buccaneer Bread then Half O' Roasted Cackler (Chicken) and Captain BBQ Pork, Cob O' Buttery, Pirate Herb-basted Potato and Unlimited Pepsi ®, tea or coffee. Finish off yer feast with our Apple O' Me Eye Pie.
Discover more Pirates Treasure in Pirates Village, a fun and interactive experience complete with a real pirate sing-a-long, amazing balancing acts, fantastic juggling, live animals, audience participation and much more! Before the show, join the crew with yar very own Pirate or Mermaid makeover!
Shiver me timbers! Join the Crimson and Sapphire pirate crews at Pirates Voyage in Myrtle Beach, SC in 2016.