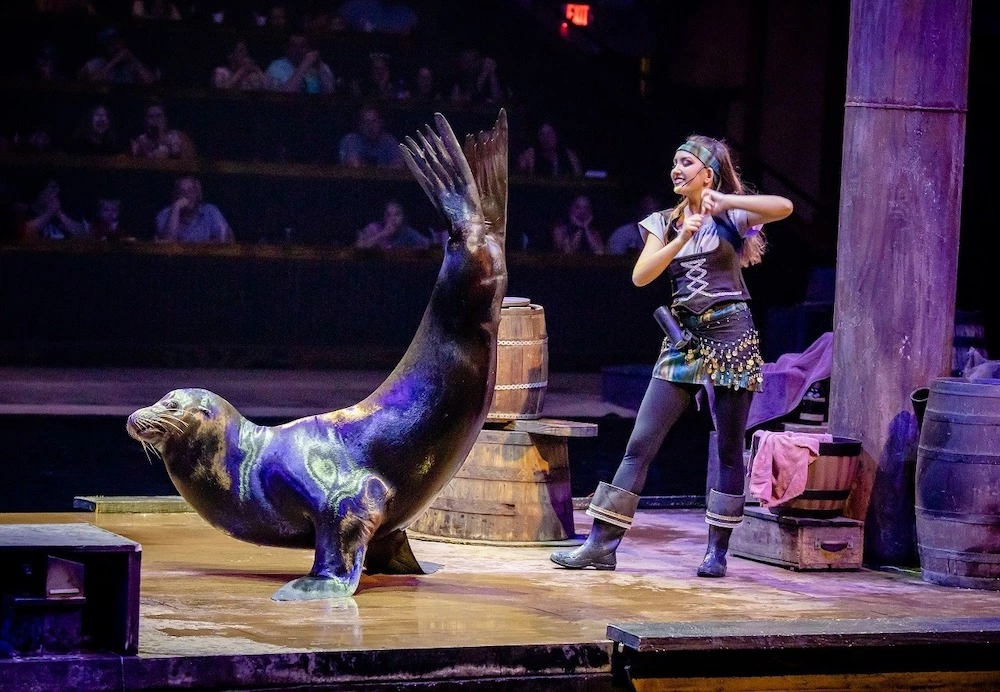 Why Pirates Voyage in Pigeon Forge Is a Great Value
April 4, 2023
Are you searching for a fun activity in the Smoky Mountain area that provides a great value? Look no further than Pirates Voyage in Pigeon Forge! Our exciting dinner attraction provides visitors of all ages with both a delicious meal and an evening of unforgettable entertainment. We combine food, fun, and adventure into one unique attraction. To help you learn more, we've made a list of 3 reasons why Pirates Voyage Dinner & Show is a great value:
1. Both Dinner & Entertainment
The cost of attraction tickets and restaurant bills can quickly add up on vacation, especially when you visit with a family or larger group. Why not get both for one price? Pirates Voyage in Pigeon Forge provides guests with a mouth-watering, four-course feast AND an action-packed show for one ticket price. Each ticket includes one seat in our arena and one four-course feast. The feast features a Buccaneer Biscuit, Voyager Creamy Vegetable Soup, Cracklin' Pan-Fried Chicken, Swashbucklin' Sugar-Cured Ham, Cob-O' Buttery Corn, a Pirate Herb-Basted Potato, a Walk the Plank Specialty Dessert, and unlimited Coca-Cola®, tea, or coffee. We also offer gluten-free, vegan, vegetarian, and dairy-free meals available upon request. While you dine, you'll watch our show that's filled with non-stop action.
2. Priceless Family Memories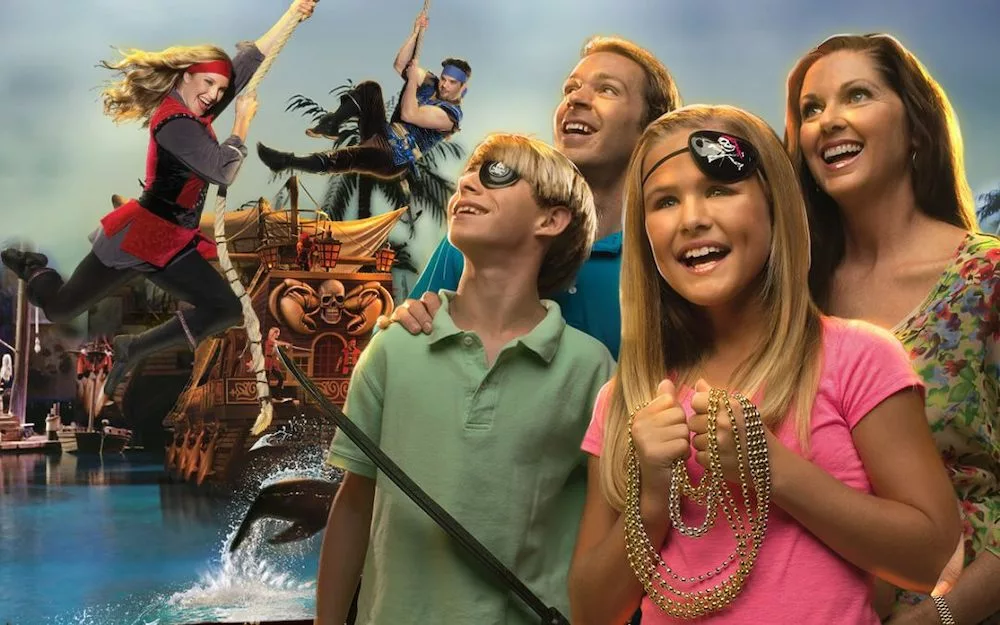 Another reason Pirates Voyage Dinner & Show is a great value for your Pigeon Forge vacation is because the memories you'll make with us are priceless. Our dinner attraction is great for all ages — kids, teens, parents, and grandparents will enjoy everything we have to offer. Start the evening off with our Join the Crew Experience that allows your kids (and you!) to transform into a swashbuckling pirate or a beautiful mermaid, then get a picture together in Pirates Voyage that will serve as the perfect souvenir! After you take your seats inside, you'll be served our feast as the action begins. Watch together as the Crimson and Sapphire crews battle on land, on deck, in water, and high above the two full-sized pirate ships in our indoor hideaway lagoon. The daring tale features high seas escapades and romance, pyrotechnics, acrobatics, music, and more. We even have a "Salty" sea lion join in on the action to win a battle with Captain Blackbeard! Once the show ends, your family will leave with a treasure chest of memories you can cherish and talk about for years to come.
3. Great for Groups
Are you visiting the area with a group? Our Pigeon Forge dinner attraction is a great value for groups. We even offer special discount pricing for groups of 20 people or more! We can accommodate groups as large as 700 people. Whether you're in town on a school trip, for a family reunion, or with a church group, we're happy to welcome you to Pirates Voyage in Pigeon Forge! We also have banquet services, themed meeting spaces, and entertainment and educational offerings for school field trips. If you're interested in planning a group trip to Pirates Voyage Dinner & Show, be sure to fill out our Groups Form for more information.
Plan Your Trip
Now that you know what makes Pirates Voyage in Pigeon Forge a great value for your vacation, it's time to start planning your visit! Take a look at our Pirates Voyage show schedule, choose a date and time that works best for you, and get your tickets today!