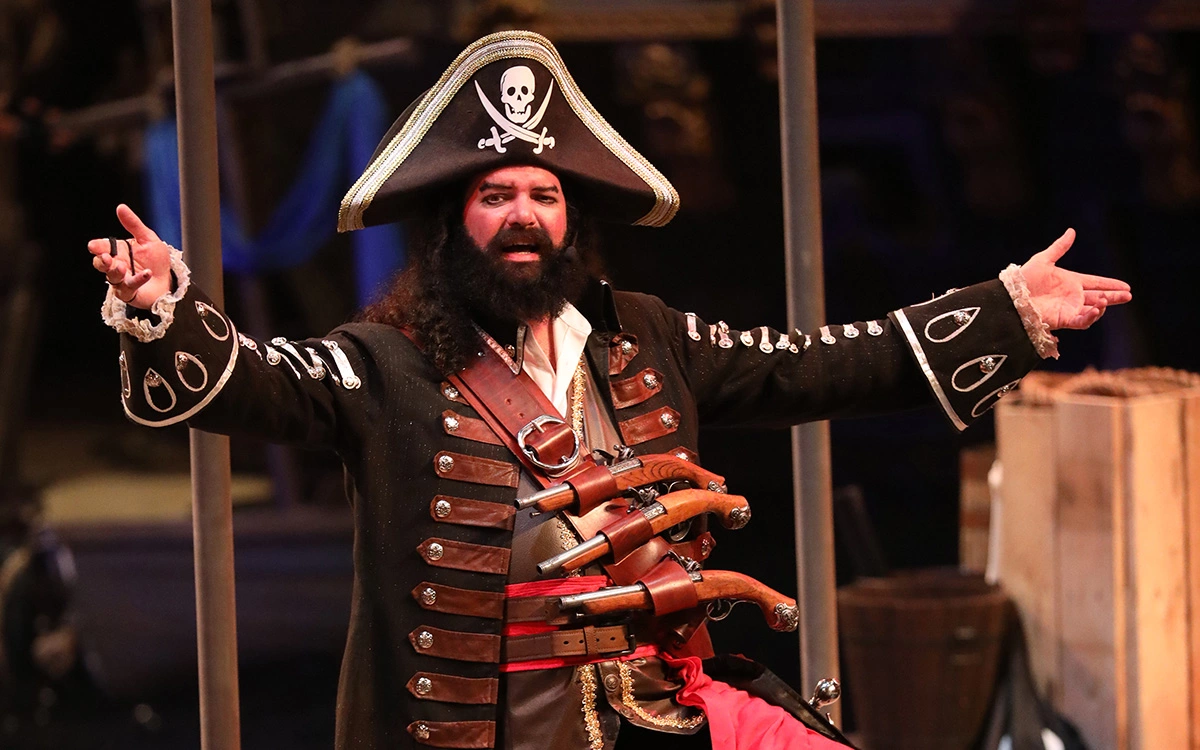 What Makes Pirates Voyage Dinner & Show in Pigeon Forge a Can't-Miss Show?
July 26, 2022
When you visit Pigeon Forge, there's one thing you don't want to miss: the chance to see our show! What makes us so special? We provide visitors of all ages with an action-packed evening of pirate fun and adventure, paired with a delicious dinner. You won't find anything like Pirates Voyage anywhere else in town! To help you learn more, we've made a list of the top things that make Pirates Voyage Dinner & Show in Pigeon Forge a can't-miss attraction.
1. Unique to the Area
One reason we're a can't-miss show in Pigeon Forge is because we're unique! Where else in the Smoky Mountains can you witness an indoor hideaway lagoon, full-sized pirate ships, and an epic pirate battle? During our show, you'll watch as Captain Blackbeard and his quartermaster, Calico Jack, lead the Crimson and Sapphire crews in a battle for the hidden treasure. The pirates fight on land, on deck, in the water, and high above their ships! You'll witness sword fighting, high-diving tricks, aerial stunts, and so much more. In addition to pirates, you'll see beautiful mermaids, tropical birds, dock-diving dogs, and even sea lions! If you're in the mood for a one-of-a-kind experience in the heart of Pigeon Forge, then you don't want to miss our show.
2. Opportunity to Join the Crew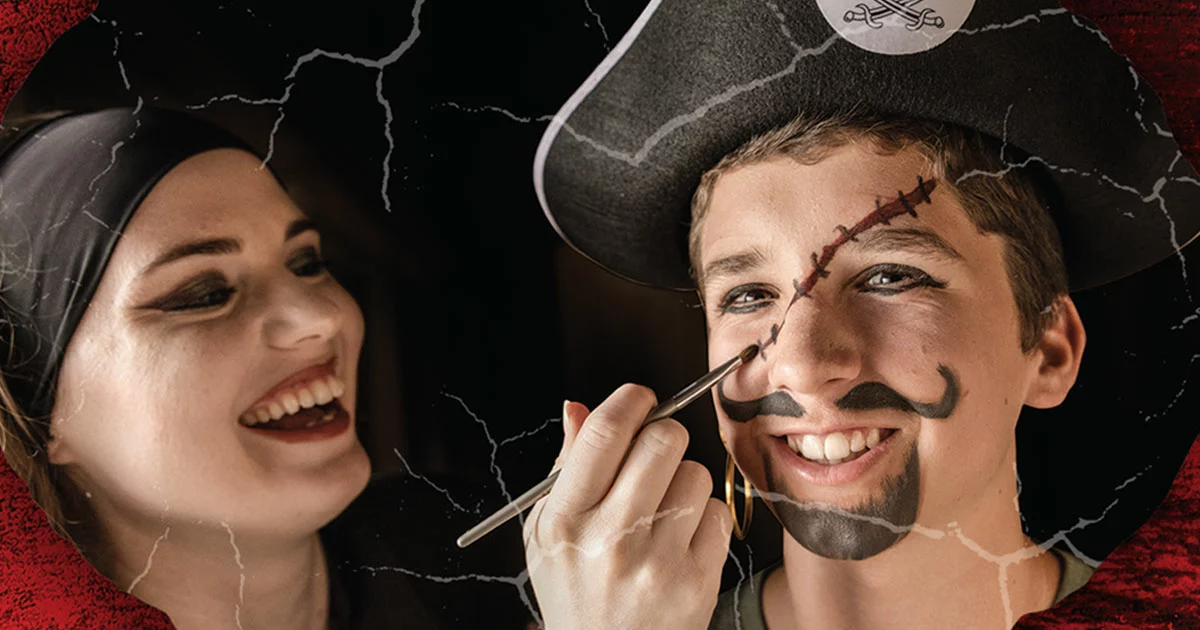 Our fun and adventure begins long before the show! When you arrive, you'll have the opportunity to Join the Crew! Our Join the Crew experience includes incredible pirate and mermaid makeovers that will have you looking like you belong in the show. The pirate makeovers include facial makeup, a bandana or pirate hat, an earring and eye patch, and a sword and flag. The mermaid makeovers include facial makeup, a tiara, earrings, and a wand and flag. Kids aren't the only ones invited to Join the Crew — our makeovers are available for all ages for an additional fee.
3. Four-Course Pirate Feast
Another reason you don't want to miss our show is because you get so much more than just entertainment — you also get a four-course pirate feast! You'll want to be sure to bring your appetite when you visit Pirates Voyage Dinner & Show, because our feast is made to feed the hungriest of pirates. It includes the following:
Buccaneer Biscuit
Voyager Creamy Vegetable Soup
Cracklin' Pan-Fried Chicken
Sugar-Cured Ham
Corn on the Cob
Herb-Basted Potato
Walk the Plank Peach Turnover
Unlimited Coca-Cola, Tea, or Coffee
We also have vegetarian, vegan, gluten-free, and dairy-free meals available upon request to accommodate all dietary preferences.
4. Pirates Treasure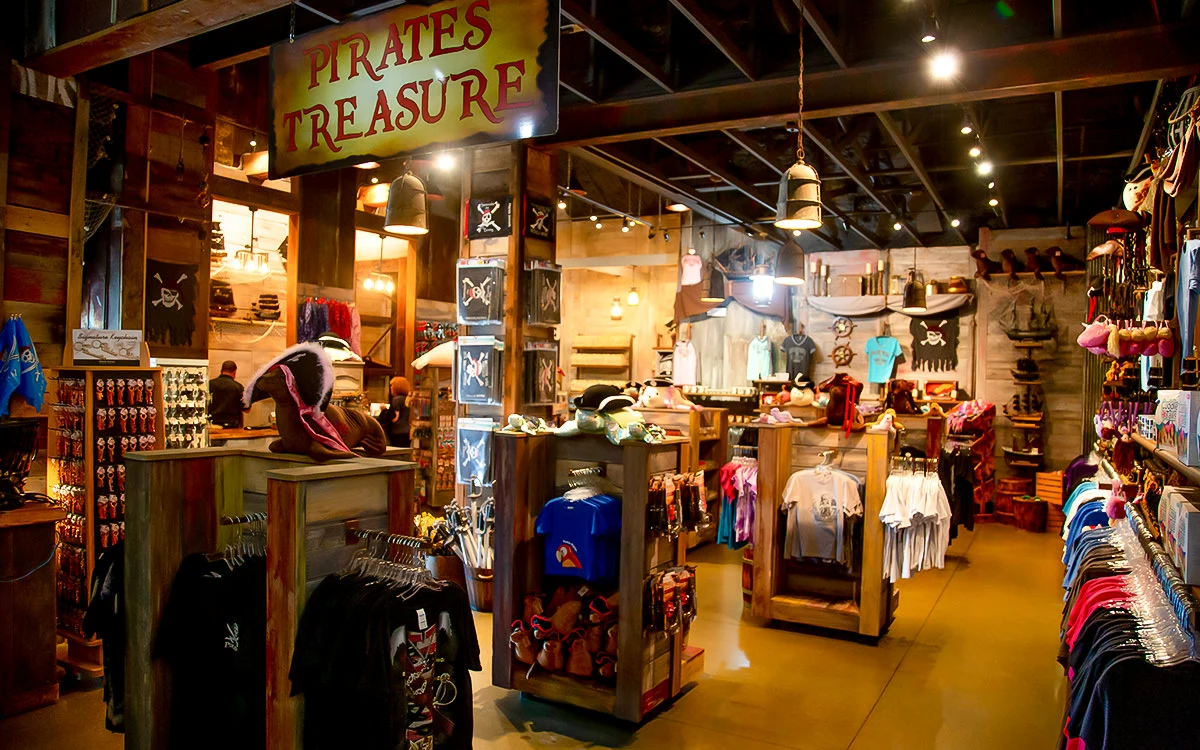 Your visit to our show wouldn't be complete without stopping to pick up some treasure! Pirates Treasure is the perfect place to find a souvenir. Our gift shop includes something for everyone! Browse through handcrafted pirate ships, ceramic mermaids, unique pirate t-shirts, stuffed animals, toys, pirate hats, playful swords, and so much more. Whether your kids want another accessory to complete their pirate or mermaid makeovers, or you want a new mug for your morning coffee, you can find it at Pirates Treasure.
Visit Pirates Voyage Dinner & Show in Pigeon Forge
Now that you know what makes us a can't-miss show, it's time to start planning your visit to Pirates Voyage Dinner & Show in Pigeon Forge! Take a look at our show schedule and get your tickets today to guarantee you don't miss us while you're in town.