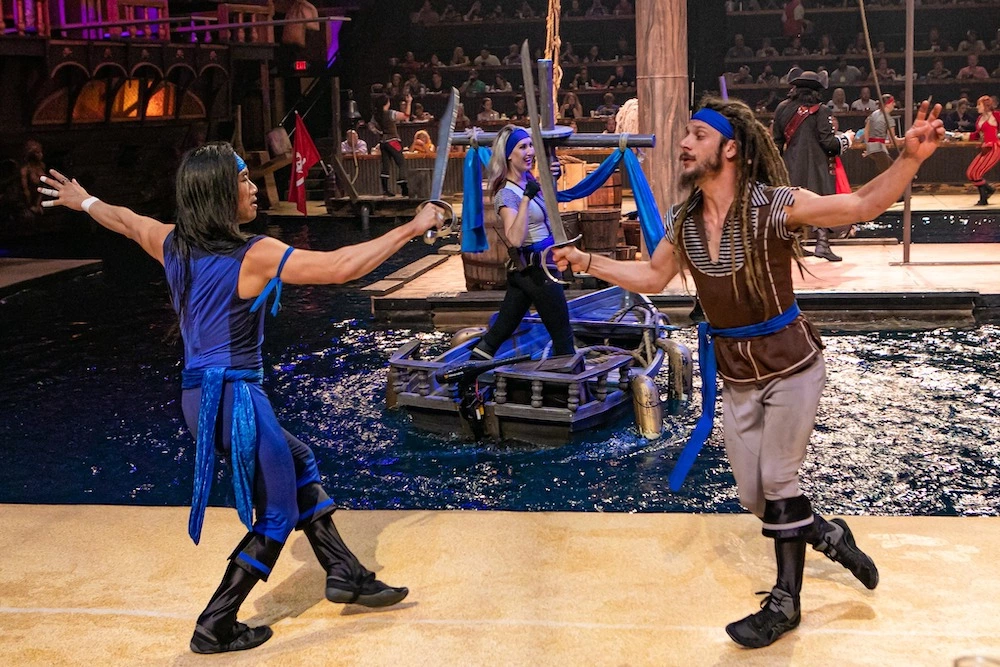 3 Performers You'll See at Our Myrtle Beach Show
March 10, 2023
Get ready for fun, feast, and adventure at Pirates Voyage Dinner & Show in Myrtle Beach! We're inviting you all to join us for an action-packed evening you won't soon forget. Our dinner attraction tells a daring and dramatic tale featuring high seas escapades and romance, paired with a delicious pirate feast. Pirates Voyage doesn't only feature pirates though — we have a full cast of talented performers, and we're here to tell you more about them. Here are 3 performers you'll see at our Myrtle Beach show:
1. Pirates
Of course, our show is filled with swashbuckling pirates! Captain Blackbeard and his quartermaster, Calico Jack, lead the Crimson and Sapphire Crews in a battle on land, on deck, in water, and high above the full-sized pirate ships in the indoor hideaway lagoon. The pirates are battling for the coveted treasure. Watch sword fights, cannons blasting, and pirates scaling high above their ships in this epic pirate battle.
2. Mermaids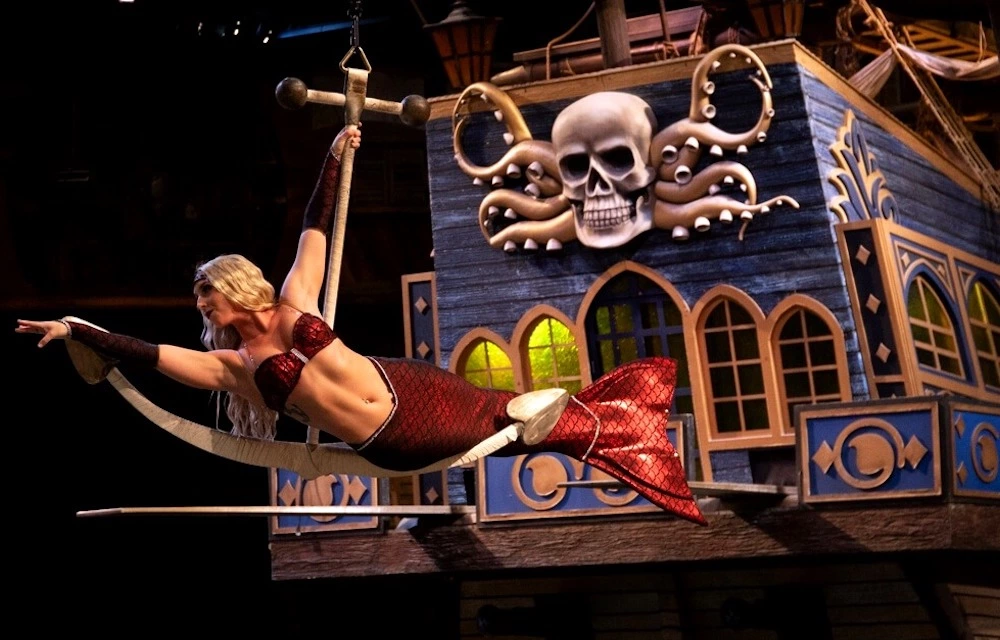 Pirates aren't the only ones who take part in all the action! Our cast features mermaid performers who captivate the audience with their beauty and talent. They'll gracefully perform high above Buccaneer Bay before diving back into the water.
3. Animals
In addition to our talented human performers, Pirates Voyage also has some incredible live animal performers who add a whole other element of fun to the show. A crowd favorite is "Salty" the sea lion, who shows off his talents and tricks in a battle with Captain Blackbeard. We also have daring dogs who leap off the dock into the indoor lagoon and beautiful tropical birds.
Transform Into One of Our Performers
Would your kids love to look like one of our cast members? Everyone in the family can when you arrive early to "Join the Crew!" Our Join the Crew experience is available for all ages for an additional fee. You can transform into a swashbuckling pirate or a beautiful mermaid! If your children love pirates, the pirate makeover is a must. It includes facial makeup, a bandana or pirate hat, an earring and eye patch, and a sword and flag. If your children love mermaids, then they won't want to miss out on our mermaid makeovers. With a mermaid makeover, you'll get facial makeup, a tiara, earrings, and a wand and flag. The show is even more fun when you feel like you're a part of the crew!
About Our Myrtle Beach Show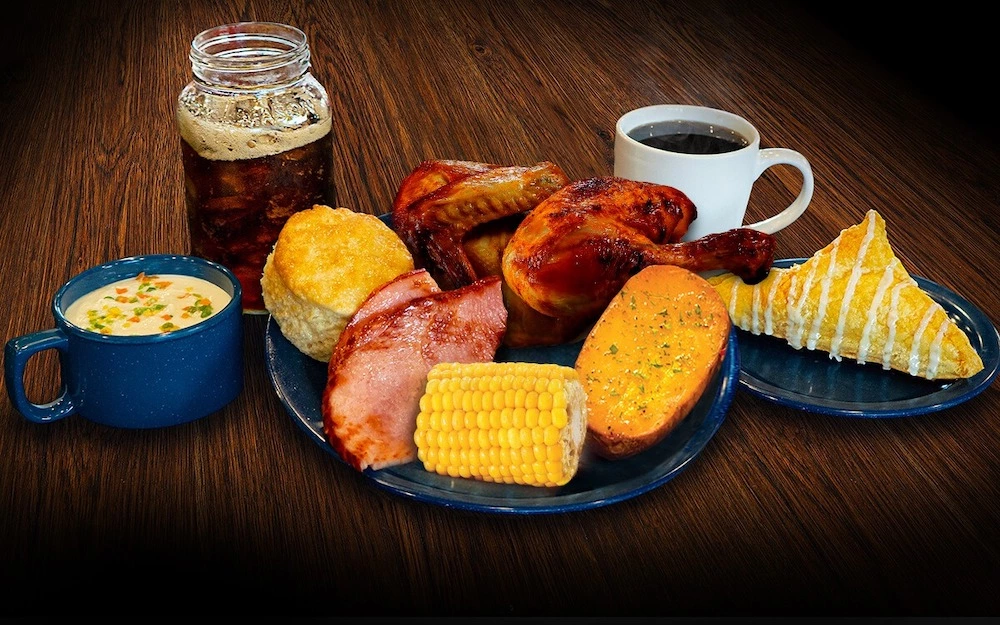 Our Myrtle Beach show is a daring and dramatic adventure with the perfect combination of heroics and high-flying fun. While you watch our performers show off their skills, you'll get to enjoy a four-course pirate feast. You better bring your appetite, because this meal includes Voyager Creamy Vegetable Soup, Buccaneer Bread, Half O' Roasted Cackler, Swashbucklin' Sugar-Cured Ham, Cob O' Buttery Corn, a Pirate Herb-Basted Potato, Apple O' Me Eye Pie, and unlimited Coca-Cola®, tea, and coffee. You'll leave Pirates Voyage full of a delicious meal and long-lasting memories.
Are you ready to come see these performers put on an unforgettable show? View our Myrtle Beach show schedule and get your tickets to Pirates Voyage Dinner & Show today!