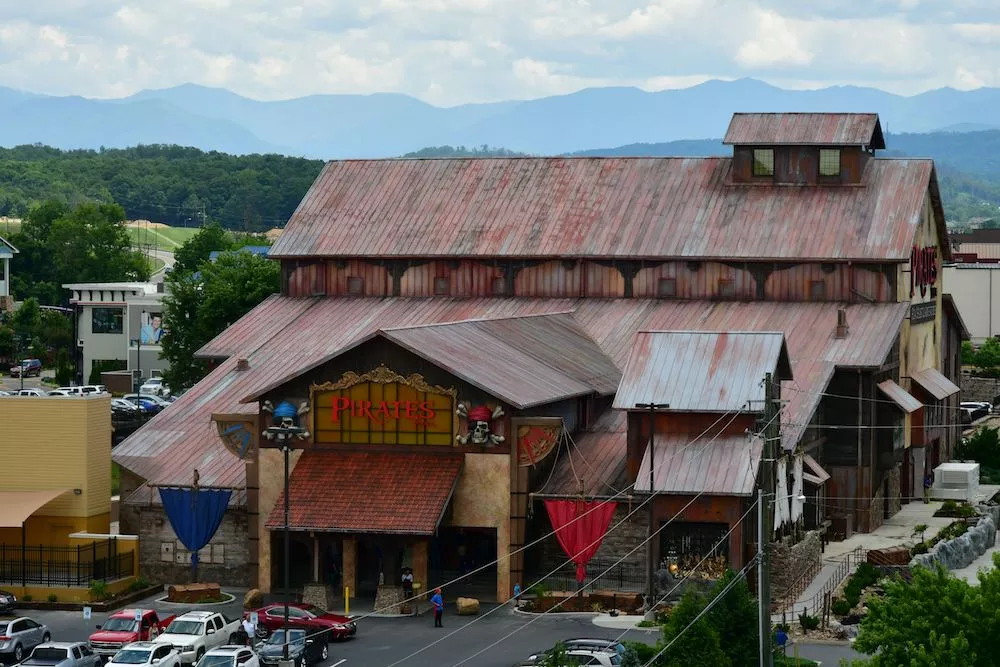 Why We Have One of the Best Dinner Attractions in Pigeon Forge
June 28, 2022
You don't want to miss the opportunity to visit one of the best dinner attractions in Pigeon Forge on your vacation! Pirates Voyage Dinner & Show provides an entertaining evening for everyone. From the moment you walk through the doors, you'll be surrounded by fun and adventure. To help you learn more about us, we've made a list of why we have one of the best dinner attractions in Pigeon Forge.
1. We're Unique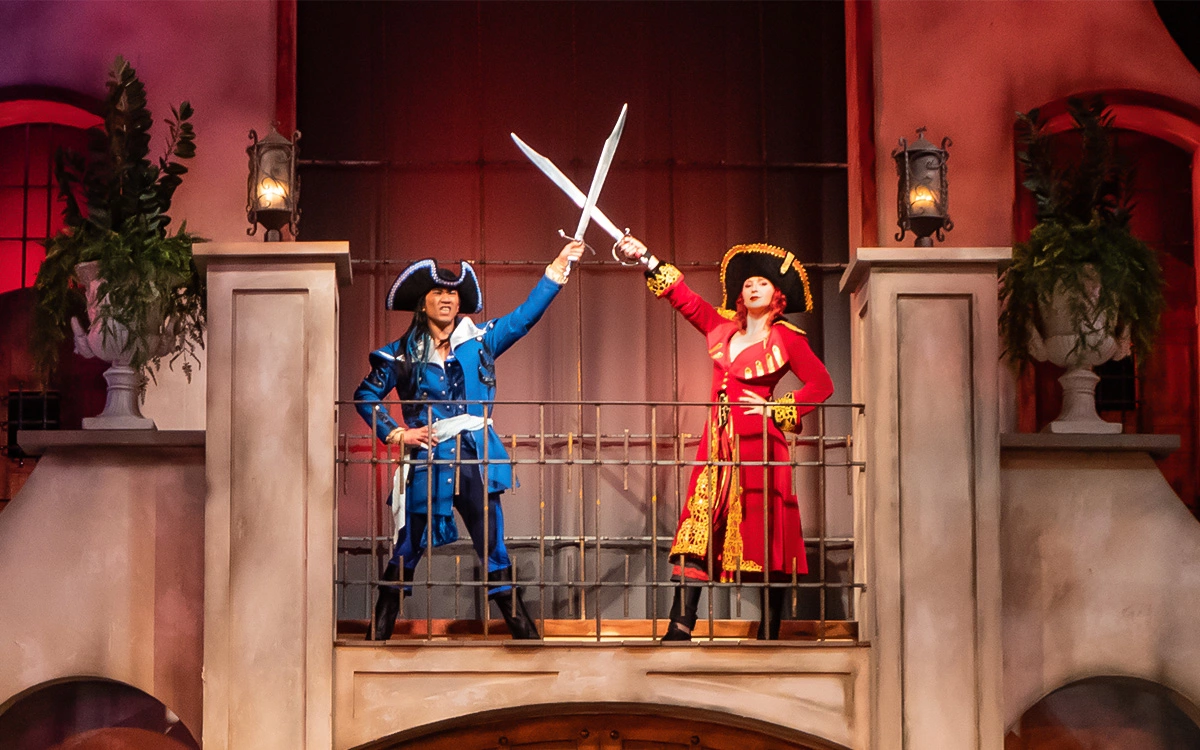 If you're looking for an adventure that's different than anything else you've been to before, then you have to visit our unique dinner attraction. Pirates Voyage Dinner & Show is unlike any other place you'll find in the Smoky Mountain area! Nothing compares to our epic pirate battle and delicious pirate feast. Our full-sized pirate ships and indoor hideaway lagoon will make you feel like you've been transported to the sea while you're in the middle of the mountains! Try something new on your next vacation and enjoy our unique dinner show.
2. Action-Packed
You'll never be bored when you visit our show. Be prepared to start having fun the moment you arrive! Enjoy a pirate or mermaid makeover before the show, browse our gift shop, then head to your seats. Once the show begins, it's non-stop action until the end! Watch as Blackbeard and his quartermaster, Calico Jack, lead the Crimson and Sapphire crews in a battle for the hidden treasure. The pirates battle on land, on deck, in water, and high above their pirate ships. Not only will you get to see pirates, but our cast also includes mermaids, tropical birds, dock-diving dogs, and sea lions! Throughout the evening, you'll witness sword fighting, aerial stunts, high diving, acrobatics, and more. There'll be thrills around every corner!
3. Delicious Meal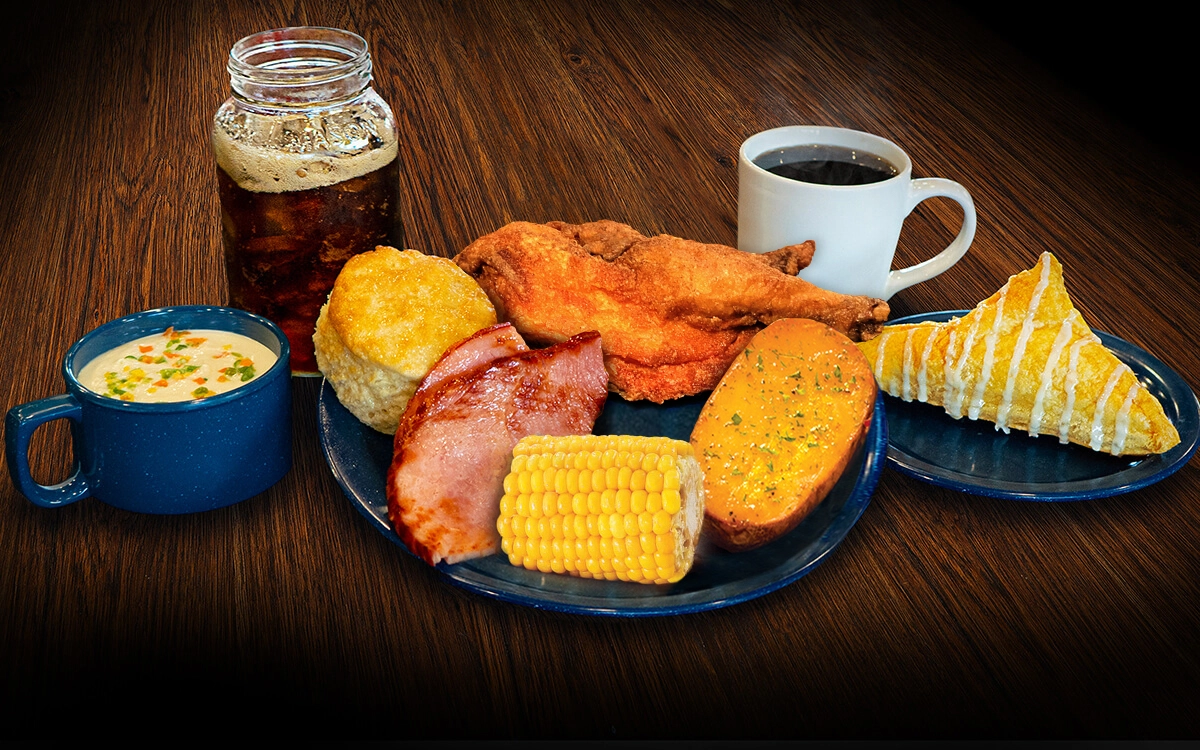 Be sure you come hungry because we serve you a hearty, four-course pirate feast! All guests get to enjoy a Buccaneer Biscuit, Voyager Creamy Vegetable Soup, Cracklin' Pan-Fried Chicken, Sugar-Cured Ham, Corn on the Cob, an Herb-Basted Potato, Walk the Plank Peach Turnover, and Unlimited Coca-Cola, Tea, or Coffee. Our Voyager Creamy Vegetable Soup is a hit among all our guests. In fact, they love it so much that we decided to start selling our soup mix online and in our gift shop! We also have gluten-free, dairy-free, vegetarian, and vegan meals available upon request.
4. Great for All Ages
Another reason we have one of the best dinner attractions in Pigeon Forge is because we're great for all ages. Everyone from young children, to teens, to adults, to seniors will have an incredible time at our show. Kids will love the pre-show makeovers, and adults will love all the amazing stunts throughout the show! Everything from our dinner to our talented performers will keep every guest happy and entertained all night long!
Are you ready to come experience one of the best dinner attractions in Pigeon Forge? Take a look at our show schedule and start planning your visit to Pirates Voyage Dinner & Show!