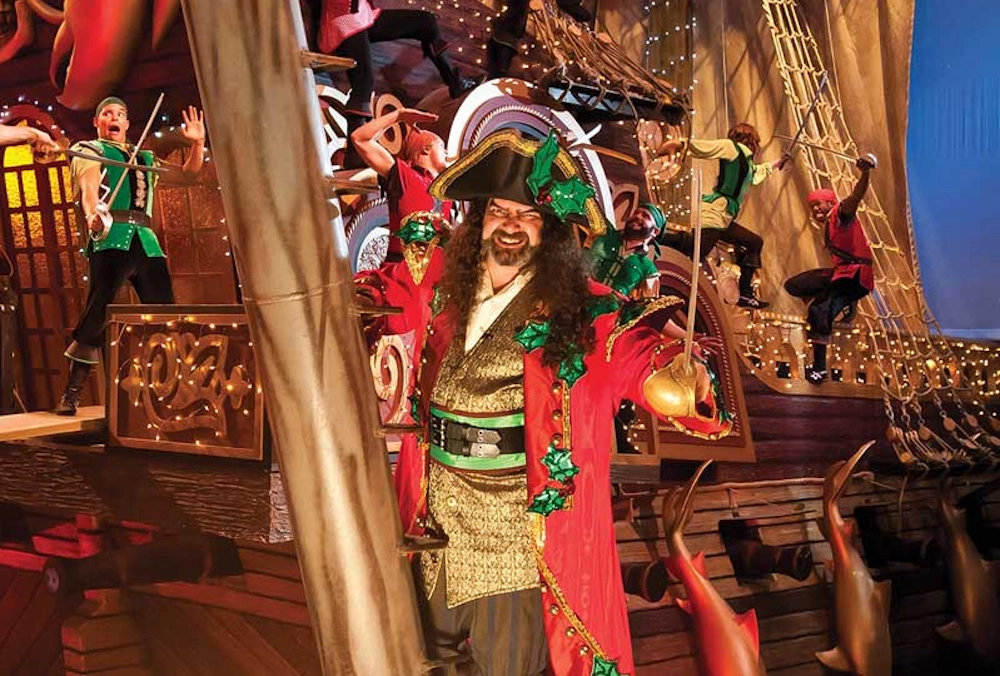 4 Occasions to Enjoy Pirates Voyage Dinner & Show in Myrtle Beach
December 2, 2022
There's nothing better than seeing our action-packed show while you're in Myrtle Beach! Pirates Voyage Dinner & Show offers exciting entertainment for all ages. Our unique show and delicious meal satisfy everyone who visits us, which is why we're the perfect activity for any occasion! Need help deciding when you should visit? Here are 4 of the best occasions to enjoy Pirates Voyage Dinner & Show in Myrtle Beach:
1. Family Vacation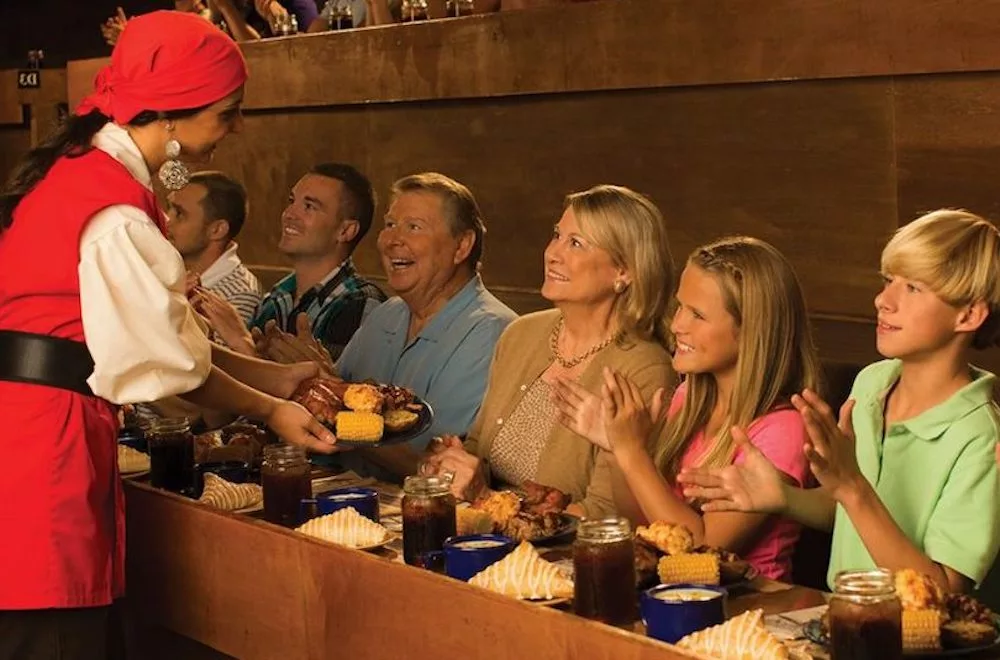 Myrtle Beach is one of the top tourist destinations for families, and for good reason! There are so many family-friendly activities for you to enjoy while you're here, and our show is at the top of that list. Everyone from the kids to the grandparents will have a great time enjoying the excitement that Pirates Voyage has to offer. Arrive early so your kids can "Join the Crew" with our special pirate and mermaid makeovers, then take them to Pirates Treasure for a special souvenir! Plus, as you watch the action unfold, you'll get to feast on a four-course pirate meal that everyone in the family will love. Say goodbye to struggling to find a restaurant that everyone in the family can agree upon, and say hello to Pirates Voyage Dinner & Show!
2. Date Night
Pirates Voyage Dinner & Show in Myrtle Beach is also great for a date night. When you want a special night out with your sweetheart, there's no better place to be than our top-rated dinner attraction. You won't have to worry about making reservations at a restaurant or trying to find something fun to do afterward — our show is the best of the best. The two of you will spend the evening watching an epic pirate battle and enjoying a mouth-watering feast. There's no doubt you will create memories that will last long after the date ends. Be sure to get a picture together at Pirates Voyage to remind you of what a great time you had together!
3. Holiday Trip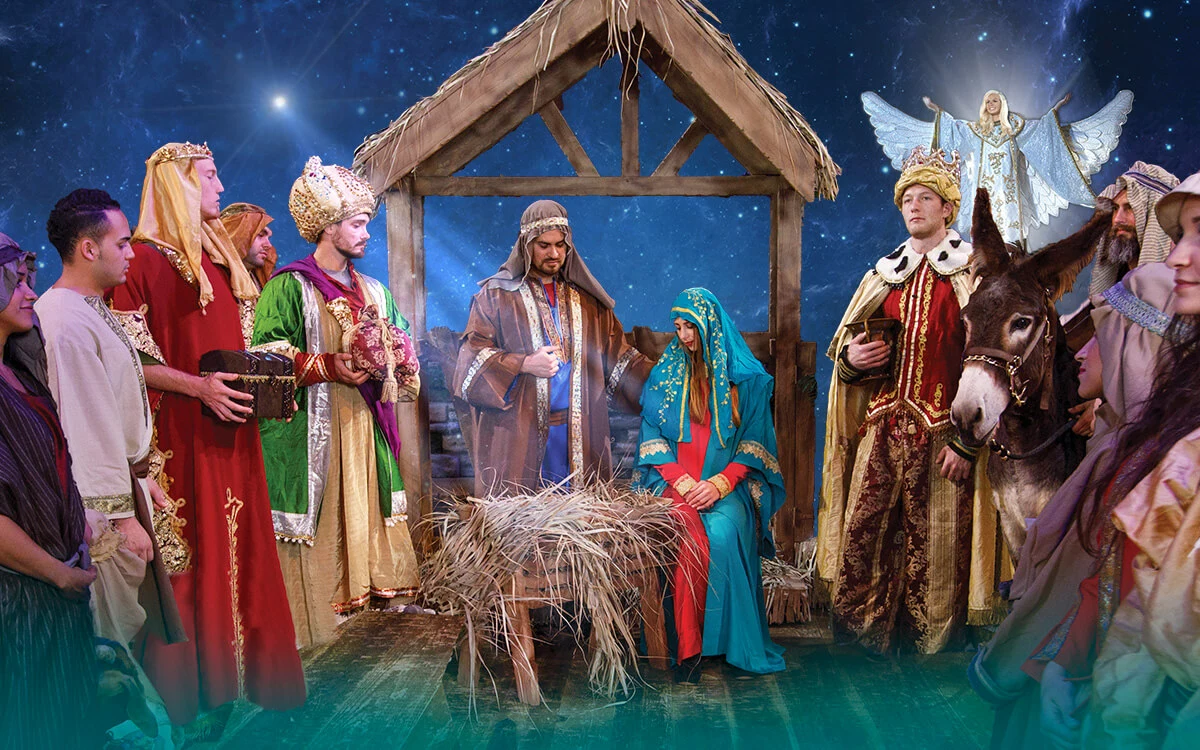 Are you trying to plan an exciting holiday vacation? Visit Myrtle Beach during the holiday season, and come experience our one-of-a-kind Christmas show! During November and December, our Myrtle Beach show helps make it a Christmas to remember. Enjoy a swashbuckling spin on the Charles Dickens' classic, A Christmas Carol, as the Mystical Christmas Spirit takes Captain Scrooge on a journey to find the meaning of Christmas. You'll get to see giant toys come to life and perform amazing acrobatics high above our indoor hideaway lagoon, laugh at a castaway and her sea lion companion, and stare in awe at our live nativity and beautiful angel who brings a special message for landlubbers and pirates alike. Pirates Voyage Dinner & Show in Myrtle Beach makes it easy to get into the Christmas spirit on your holiday trip!
4. Group Retreat
Are you planning a group retreat? Pirates Voyage loves welcoming groups! Whether you're visiting with a church group, business employees, or for a family reunion, we guarantee you all will have a blast at our dinner attraction. We're the most fun place to eat in Myrtle Beach! Groups of 20 members or more get special group discount pricing, and we'll provide you with an evening you'll never forget. We welcome groups with up to 940 members, and you'll have the opportunity to plan a dedicated performance exclusive to your group! For more information, fill out our Groups Form online. We can't wait for your group to have a memorable time at our show.
Are you preparing for any of these occasions we mentioned? Don't miss out on the chance to enjoy Pirates Voyage Dinner & Show in Myrtle Beach! View our show schedule and start planning your visit today.